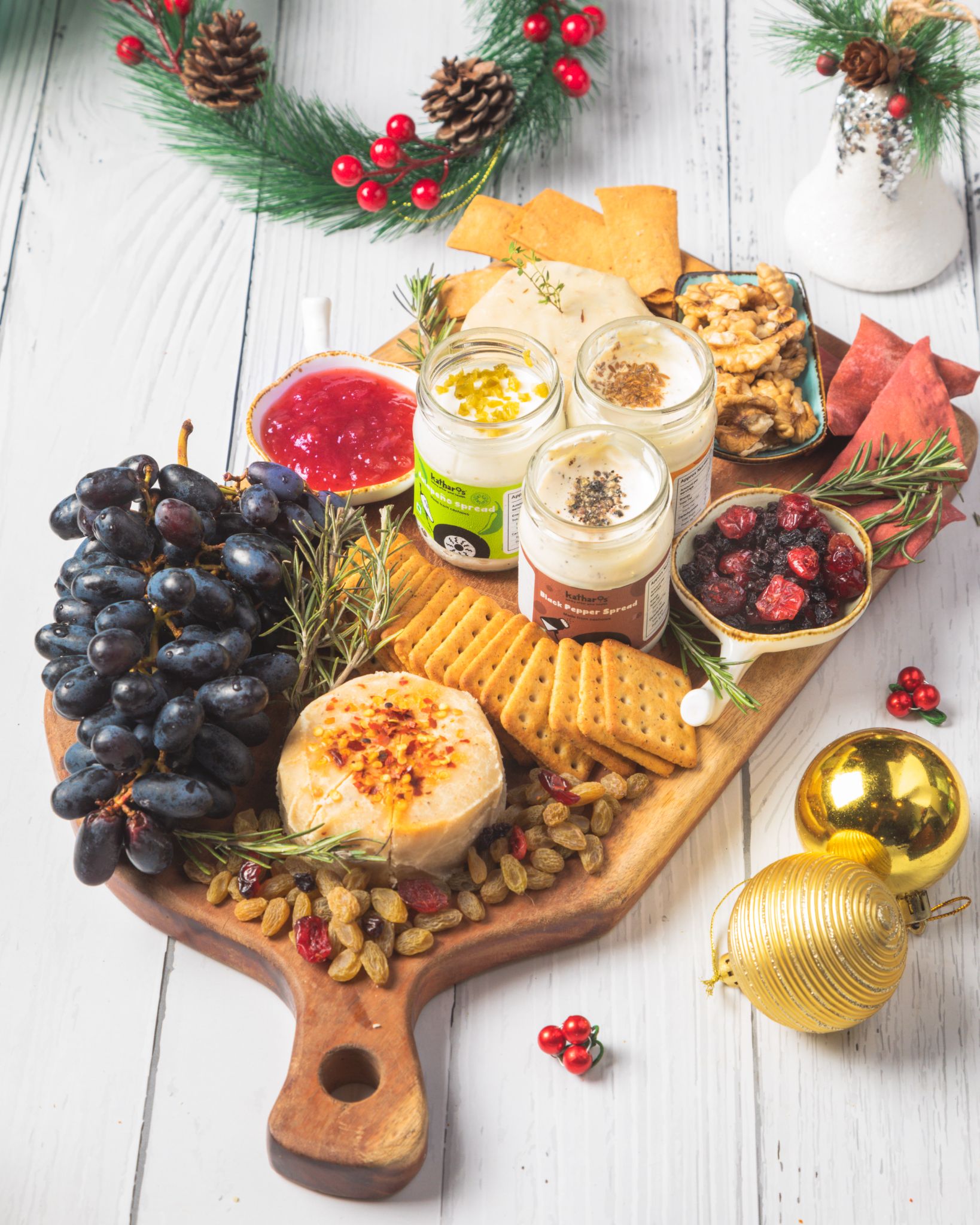 Katharos Foods – homegrown vegan and plant-based artisanal cheese company, is all set to host a High Tea at Mumbai's Taj Lands End Hotel on World Vegan Day to promote a vegan lifestyle by adopting healthy plant-based food. To celebrate the day, the team has prepared delicacies packed with unique flavors and crafted to perfection for a special high tea. The newly crafted menu includes cream cheese and cucumber sandwiches, classic tomato and vegan cheddar sandwiches, Bombay garlic and vegan cheese pull-apart bread, quesadillas, loaded nachos, vegan cheesecakes, and tiramisu prepared with Katharos's vegan cheeses. This one-of-its-kind all day dining experience will last for an entire week starting from November 1.
"Our goal with the activity is to spread the word about the benefits of eating cruelty-free vegan food. The High tea is designed for people who enjoy dairy products but want to consciously cut down on their consumption for ethical, environmental, or health reasons. It will also encourage vegetarians and vegans to savor the delectable flavor of plant-based cheeses while supporting cruelty-free food consumption.
Today, more people are getting aware of the environmental impact of their food choices. They are looking for eco-friendly food sources to satisfy their cravings and protein needs. This World Vegan Day, we are promoting conscious, healthy, and cruelty-free eating. By offering a range of trademark dishes with plant-based ingredients on this occasion, we intend to encourage plant-based consumption. In line with this, we have been offering our customers a variety of the finest vegan food products so that they have healthy alternatives for guilt-free indulgence," said Jasmine Bharucha, Founder, Katharos Foods.