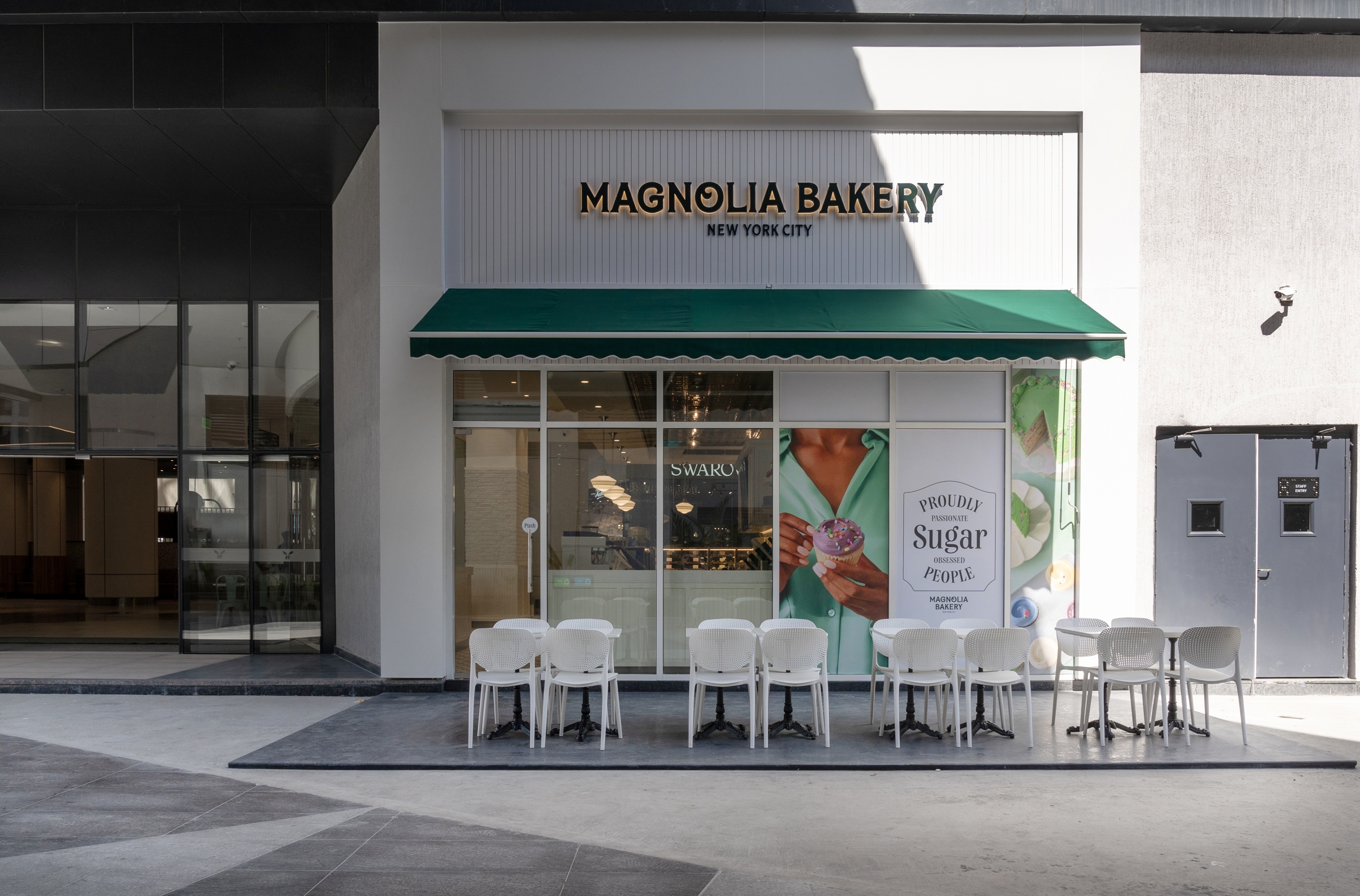 Magnolia launches its fourth location in Bengaluru and fifth in India on 10th February 2023. The 1300 square feet store will be nestled inside the Forum Mall at Konanakunte in South Bangalore. Since it first opened its doors on Bleecker Street in NYC's West Village in 1996, the brand has been delighting patrons with its freshly made small-batch desserts including its world-famous banana pudding, cupcakes, cakes and cheesecakes.
First brought to India by Spago Foods in 2019, Magnolia Bakery has now expanded across Bengaluru and Hyderabad. The brand has its presence both domestically and globally with corporately-owned locations in New York City, Chicago, and Los Angeles in the United States, and franchise locations in Dubai, Abu Dhabi, Riyadh, Amman, Doha, Manila, and Istanbul overseas.
"Having been established in Bengaluru for almost four years, Magnolia Bakery has become synonymous with the city's bakery scene. With increasing demand and improving our operational efficiency, we are expanding the store to reach a wider audience and making it convenient for our loyal customers to enjoy their favourite baked treats without having to travel far. The new location will serve the diverse needs of customers in or near South Bengaluru and improve the overall brand experience," says Zonu Reddy, Partner at Spago Foods, Magnolia Bakery India Franchise.
The new store has 25 tables where customers can indulge in an array of delicious baked treats like signature cupcakes, cakes, pies, cheesecakes, icebox desserts, cookies, and the famous banana pudding. Also, just like any Magnolia Bakery across the world, customers can enjoy the theatre at the new store as they watch icers make the brand's iconic swirl on cupcakes and perfect decorating on beautiful cakes.
At present, Magnolia Bakery has locations in Bengaluru at J.K. Plaza, Indiranagar; RMZ Ecoworld, Sarjapur; and Phoenix Market City, Mahadevapura while at Jubilee Hills in Hyderabad.