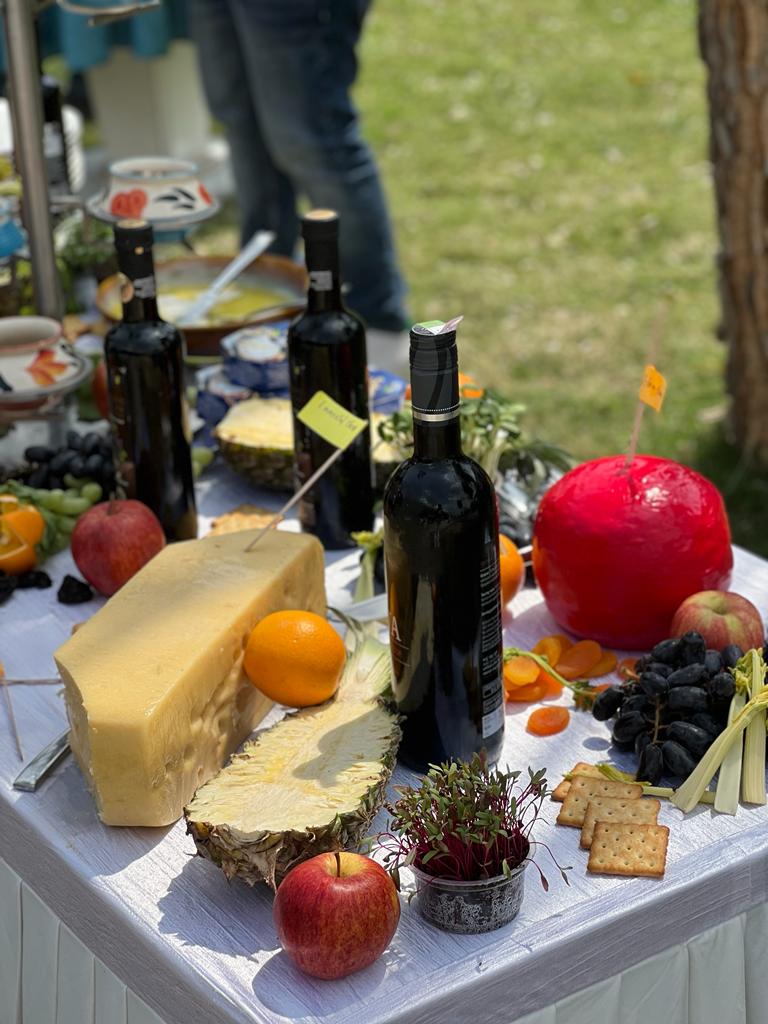 Aloft Bengaluru Outer Ring Road and SDU Wines have raised the bar for event excellence with their recent Barbeque Wine Brunch on March 25th. The aroma of delicious barbeque, the sound of live music, and the taste of the finest wines from SDU Wines all came together to create a luxurious and enchanting atmosphere at the SDU Vineyard. Marriott Bonvoy members, corporate guests, and influencers were transported to a world of indulgence and relaxation, where every detail was thoughtfully considered and executed to perfection.
The event began with a vineyard tour where guests were able to witness the winemaking process up close, from the harvesting of the grapes to the fermentation and aging in oak barrels. The tour was followed by a leisurely walk through the lush vineyards, where guests could take in the stunning scenery and admire the breath-taking views.
The brunch was a standout feature of the event, with guests being treated to a wide selection of blends and flavors that delighted the palate. From fresh salads to mouth-watering barbeque and an assortment of delectable desserts, every dish was prepared with the utmost care and attention to detail. At the event, Aloft's resident bartender was on hand to craft personalized cocktails for each guest, ensuring that every drink was expertly prepared to their liking.
Adding to the enchanting experience was the live music, provided by some of the most talented local musicians. The soulful melodies and uplifting beats created a mesmerizing ambiance, adding to the overall enjoyment of the afternoon.
Guests were seen dancing, mingling and laughing throughout the event, creating an electric atmosphere of joy and camaraderie that will be remembered for a long time to come. AloftORR and SDU Wine's Barbeque was a resounding success and we look forward to the next event.