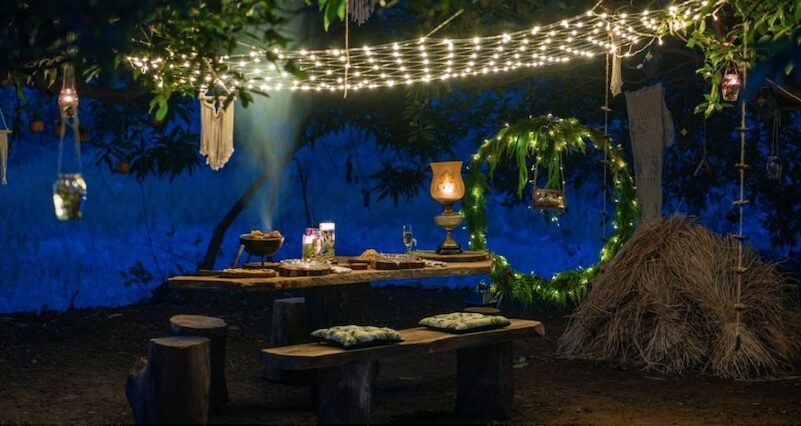 Recently, Anchaviyo Resort won 'India's Most Unique Resort' at The 6th Hospitality India Travel Awards 2023. This riverside retreat captured the jury's eyes due to its 19 distinctively-themed rooms that would otherwise never be found together anywhere in the country. It was clearly innovation, imagination, creativity, and intelligent execution that took Anchaviyo's stature to the next level.
The tourism and hospitality sector is seeing a paradigm shift, and we also know that customers are always looking for more. Anchaviyo resonates with a definition pivotal to the tourism industry.
Vijal Patel, Director, Anchaviyo said "When we first set out to create this resort, our goal was simple: to provide our guests with a unique and unforgettable experience. We wanted to create a place where people could escape the stresses of everyday life and immerse themselves in a world of luxury, relaxation, and adventure. And today, I can proudly say that we have achieved that goal. From the moment our guests arrive, they are transported to a distinctive world of tranquillity and beauty. Our resort boasts stunning views, top-notch amenities, and a dedicated team who work tirelessly to ensure our guests have the best possible experience."
Besides in-room dining, the resort also features a bar and two delightful restaurant options – vegetarian and non-vegetarian. With both restaurants comprising mind-blowing decors and designs, foodies might especially want to indulge in delectably and soulfully created pan-Asian meals at the Tinge. The resort is meant to create beautiful experiences, and adventure enthusiasts must check out their complementary activities, such as a variety of Indoor Games, Football, Cricket, Cycling, Kayaking, and Swimming, among others. The resort also has an outdoor movie theatre that plays some good ones. Those inclined towards fitness can hit the gym too.
While there's a lot to see and do at the Anchaviyo, here are some highlights: The unique Pumpkin Room has everything 'pumpkiny' about it, including the structure. There are even lights decorated with vines.
If you are looking for pet-friendly accommodation, get comfortable in the Nell. Your pets can have a field day. Finally, check out the Stone Edge, which feels like you entered straight into a 'Lord of the Rings' movie.