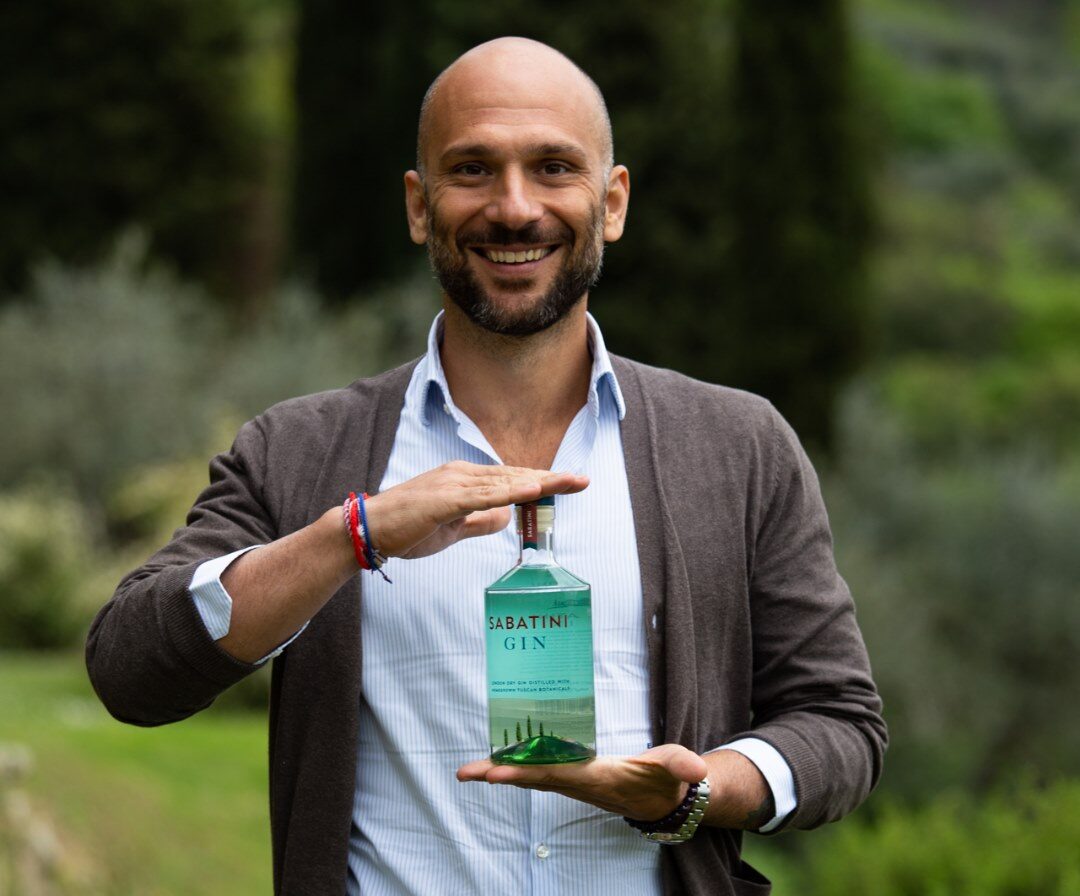 Asmita Mukherjee | Hyderabad
Since 2015, the Sabatini Family has been devoted to developing a unique product that is capable of bringing the best of Made in Italy to the world. They have recently introduced India to their London Dry Gin distilled with Tuscan aromas. Asmita Mukherjee spoke with Enrico Sabatini, Owner of Sabatini Gin to understand his plans to make the brand as India's favourite.
While sharing the driving force behind the inception of the Gin, Sabatini shared, "In my family, we share a passion for the aperitif ritual which in the family dates back to the beginning of the last century. A passion that is married with the desire to do something that involves the whole family. Despite the different work activities, in the marketing, finance and legal profession, which have led them to work often and successfully abroad, the Sabatini family have always maintained a close bond with their land, especially with Cortona and Teccognano, where the family estate of Villa Ugo is located. In particular, it is the summer when the family gathers in the estates in Tuscany and it is precisely on a summer day that while sipping an aperitif together, the men of the family began to hypothesize that they could drink a gin with a recipe that could tell of Tuscany, its perfumes and its genuineness," he explained.
Explaining the distillation process, Sabatini said that their distillation is entrusted to the historic Thames Distiller by Charles Maxwell. He also described the distillation process by which Sabatini Gin is made.
"Sabatini Gin is made with home-grown botanicals and distilled in London Dry Style. This combination creates a perfect balance in flavours consisting in a pleasant aroma of fresh herbaceous and lemon scent, with nuances that refer to the Tuscan countryside."
India being primarily a whiskey-consuming country, has lately been experimenting with different kinds of alcohol and cocktails. To utilise this as an opportunity Sabatini aims to position its products as premium Gin. "Mixology and professional bartending is now spreading in India following the consolidated trend from Europe and the US with many bars opening, and many hotel bars starting to propose to their customers a new way of drinking by offering a variety of spirits and a variety of cocktails that go beyond the sipping of whiskey. The new generation, also thanks to social media, are an enthusiast of these new offerings that allowed them to explore and try new products, new spirits and new cocktails. In this new and fast-moving environment Sabatini Gin wants to position itself as a premium gin with a strong heritage giving the opportunity to the consumer to taste a sip of Tuscany in their cocktails," he added.
Although being a new entrant in the Indian alcohol industry the Gin is looking forward to good distribution in the market. "For our strategic growth we always begin the distribution in the new market by starting to position our gin in high-end places and 5-star hotels and restaurants, working closely with top bartenders to build brand awareness from the top. Creating an event in collaboration with our International Brand Ambassador also gives us the opportunity to accelerate this process," Sabatini added.
While speaking about their India centric strategies Sabatini briefed, "India is a complex market where the distribution of premium gin from small producers has just started. We need to work using pull strategies to build a strong base with meticulous work to be done in positioning the brand; starting from the top restaurants and bars. After that we will start to work further to build brand equity with target events for the consumer as guest shifts, bartenders take over or branded events. This is a job that will take time but with the help of my distributor, we are sure that we will succeed."
Currently, Sabatini Gin is imported and represented in the country by Anggel's Share LLP with a distribution footprint across key states of Maharashtra, Goa, Delhi, Rajasthan, Haryana and Karnataka. However, the brand looks forward to grab attention in the Indian market with its well planned out strategy. "At the moment we are looking to build our brand in a healthy way creating a solid base, once this will be achieved we will work with my distributor on the next step planning a growth path to aim to be one of the leading European Gin in India," concluded Sabatini.
asmita.mukherjee@saffronsynergies.in