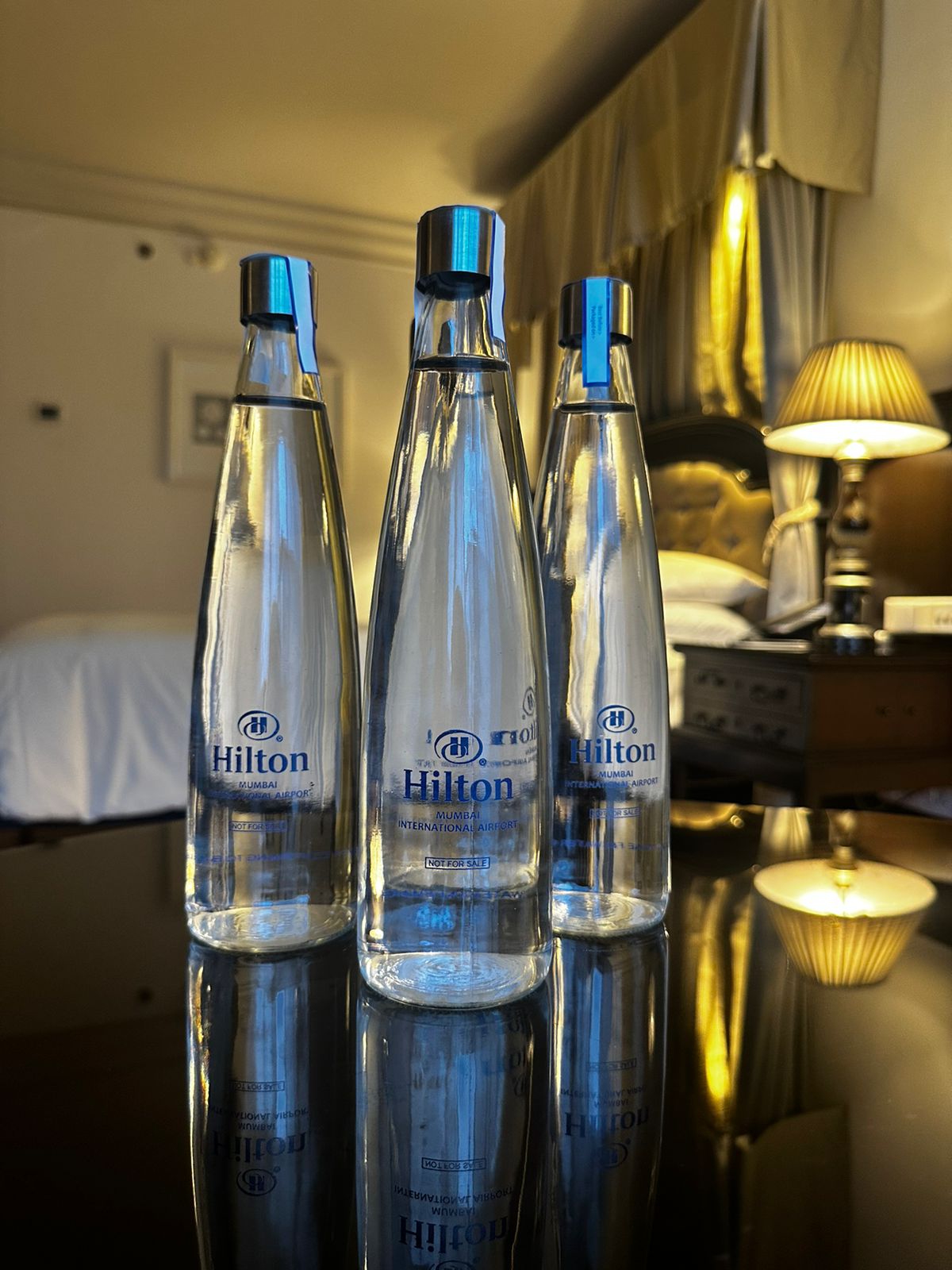 Hilton Mumbai International Airport announced the opening of its bottling plant to demonstrate their commitment to Blue Energy, ESG (Environmental, Social, and Governance) principles, sustainability, and its global initiative called Travel with Purpose. Travel with Purpose is Hilton's ESG strategy to drive responsible travel and tourism globally. Through Travel with Purpose, it seeks to create a positive environmental and social impact across our operations, supply chain, and communities. It will help the hotel to drive towards a net-zero future and shift their social focus towards measuring the impact their team members are making across the globe.
"In the pursuit of sustainable hospitality, the opening of our bottling plant marks a pivotal moment for our hotel", expressed Deepak Kumar, General Manager of Hilton Mumbai International Airport. He further stated, "We are proud to take the lead in reducing our water usage intensity by 50% within our managed operations and launching 20 community water projects, increasing access to clean water resources. Additionally, we are taking a significant step forward by eliminating single-use plastic water bottles from our Meetings & Events spaces and investing in advanced water purification and bottling systems sourced from WAE Limited".
One of the most noteworthy aspects of this opening is Hilton Mumbai International Airport's commitment to environmental conservation. By adopting cutting-edge solutions, they aim to not only be environmentally responsible but also sustainable in the long term, contributing positively to the ESG objectives and the broader Travel with Purpose initiative. Every single team member plays a role in advancing these Travel with Purpose 2030 Goals.
Hilton Mumbai International Airport invites guests, partners, and the community at large to join us in this transformative journey towards a greener, more sustainable future. They believe that responsible hospitality is not only a commitment but also a responsibility to our planet and the well-being of future generations.