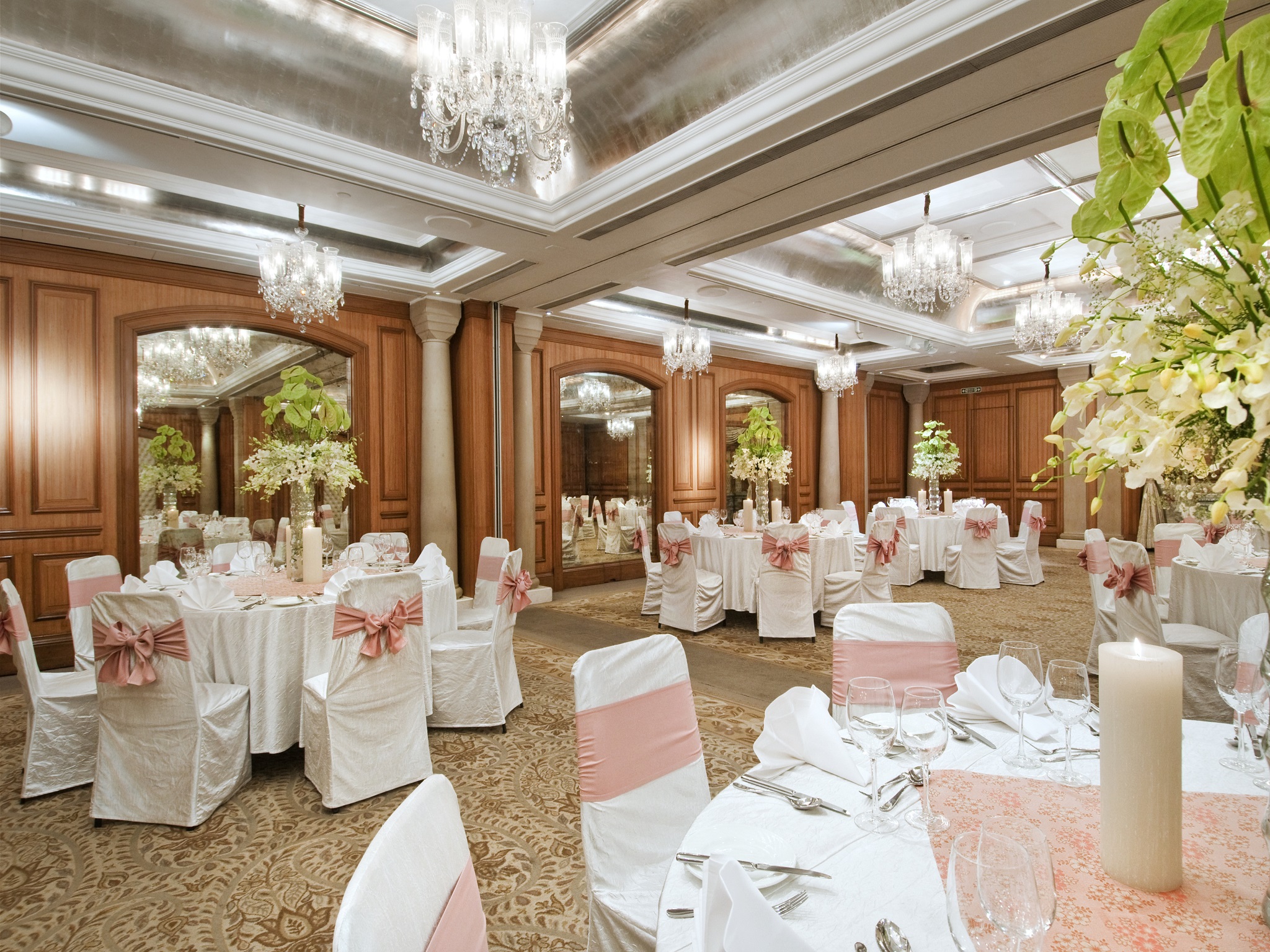 Hilton Mumbai International Airport, a premier destination for business and leisure travellers announced the reopening of its banquet. This space, meticulously transformed into a sophisticated and versatile event venue, marks the seamless blend of Victorian architectural grandeur with contemporary elegance. With a steadfast commitment to offering extraordinary settings for various occasions, the newly refurbished banquet area not only enhances seating capacity but also introduces three remarkable conference rooms, aptly named Chancellor 1, 2 & 3.
Chancellor 1 & 2 unite for a spacious 3,260 sq ft, while for more intimate affairs, Chancellor 3 offers a cozy 561 sq ft setting. The updated banquet facilities offer a fresh perspective on hosting events in Mumbai, catering to a diverse range of gatherings. These state-of-the-art spaces are ideal for theatre-style meetings, classroom sessions, boardroom discussions, and can even play host to unforgettable weddings and corporate events. The flexibility of the new design ensures that Hilton Mumbai International Airport can accommodate all event needs seamlessly.
"We are excited to unveil our newly renovated banquet spaces," says Deepak Kumar, General Manager, Hilton Mumbai International Airport. "Our commitment to providing notable service extends to creating exceptional event experiences. Whether it's a corporate meeting, a grand wedding, or any special occasion, our versatile banquet spaces are designed to exceed expectations and leave a lasting impression," added Kumar.