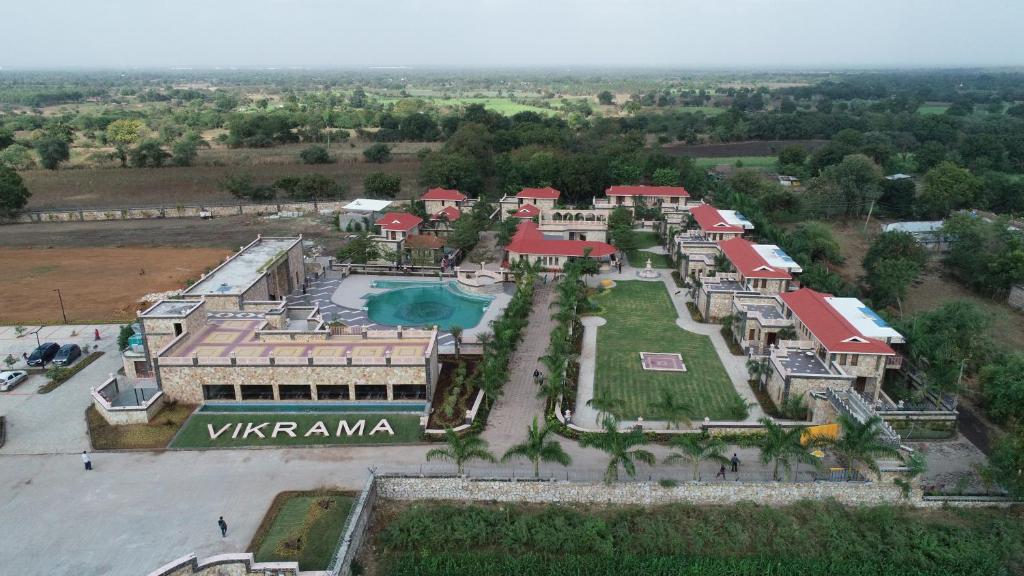 Launches Vikrama Sarovar Portico
Sarovar Hotels & Resorts made its debut in the historic city of Pavagadh Gujarat, with the launch of Vikrama Sarovar Portico.
Situated against the stunning Pavagadh hills and conveniently located near the revered Maha Kalika Mata Mandir, Vikrama Sarovar Portico is crafted to provide a seamless combination of comfort and exceptional service for pilgrims, as well as leisure and business travellers. With 26 meticulously designed rooms, suites, and villas, the hotel ensures a luxurious and comfortable stay for its guests.
The all-day dining restaurant 762 Iksana serves delightful selection of cuisines from traditional Indian delicacies to international fare. For those seeking the venue for celebrations and gatherings, the hotel offers over 4000 sq.ft of versatile banquet space. From corporate conferences to intimate social functions, the hotel ensures every event is a resounding success.
Commenting on the launch, Ajay K. Bakaya, Managing Director, Sarovar Hotels & Resorts and Director – Louvre India, said, "We are pleased to unveil Vikrama Sarovar Portico in the culturally rich and vibrant city of Pavagadh. This new addition reflects our commitment to providing exceptional hospitality experiences in every part of the country."
Speaking further on the signing, Jayvijaysinh. K. Chauhan, Managing Director,Vicky Infrastructure said, "We are delighted to associate with a reputed group like Sarovar that enjoys a legacy and experience of managing a wide network of hotels across India. With our partnership, we anticipate leveraging Sarovar's management and operational capabilities in uplifting guest stay experience and services of our hotel."
As part of the grand opening, Vikrama Sarovar Portico Pavagadh is offering exclusive packages and promotions, providing guests with an opportunity to experience the very best of the city.