Tara Candles has emerged as a frontrunner in the corporate segment, commanding an impressive 65% of the market share for candle supply. The company's strategic focus on establishing B2B tie-ups with prestigious hotels and retail chains, coupled with its emphasis on customization and bespoke solutions, has been the driving force behind its remarkable success. In an exclusive conversation with Asmita Mukherjee, Umesh Singh, Director, Tara Candles, shed light on the brand's journey and the key factors that have contributed to its growth and recognition.
Singh emphasised the crucial role of product customisation and bespoke solutions, particularly in the B2B hospitality segment. "Our attention to detail and ability to create personalised products have earned the company contracts with prominent five-star hotels, including the Taj hotel chain, J.W. Marriott, Grand Hyatt, and ITC Sheraton. Tara Candles' strategy of aligning its products with the branding and themes of its corporate clients has firmly established its position as a dominant player in the corporate candle supply market, accounting for a 65% market share," said Singh.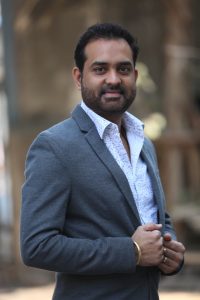 The company's journey from producing a mere 10 kg of candles per day for a single client to reaching a remarkable production capacity of 3000 kg per day exemplifies its agility and adaptability. Singh elaborated on the challenges faced during this expansion, stating, "As demand grew, we faced the challenge of scaling up production while maintaining the same level of quality and consistency that had earned us recognition." He stated that to overcome this challenge, Tara Candles invested in advanced production equipment and skilled labor, ensuring a smooth transition to higher volumes. The company's commitment to sourcing sustainable raw materials such as soya wax and beeswax aligns with its ethical practices and quality standards.
With a strong foothold in the domestic market, Tara Candles is now setting its sights on expanding into diverse markets. "Our geographical expansion to thirteen regions in India and two overseas regions was a result of well-informed decision-making and strategic market research," Singh shared. He also informed that by collaborating with the Infinity Group, Tara Candles made its first export to the U.K. market, gaining valuable insights into European consumer preferences and trends. In India, the brand's presence in various sectors demonstrates its ability to identify and cater to specific market segments effectively.
Tara Candles' commitment to innovation and creativity is evident in its diverse product line comprising over 20,000 unique candles. "Maintaining innovation in a product line of this scale is a testament to Tara Candles' commitment to research and development," Singh affirmed. The company introduces an average of one new product every 15 days, ensuring its offerings remain fresh and appealing to consumers. Collaborations with artists, designers, and fragrance experts further infuse Tara Candles' products with creativity and uniqueness, positioning the brand as a trendsetter in the dynamic candle industry.
As the brand sets its sights on capturing international markets, Singh emphasises the importance of market research and strategic partnerships. "Understanding consumer preferences in these regions and adapting our products accordingly will be crucial to succeeding in the European and American markets," he concluded.
asmita.mukherjee@saffronsynergies.in