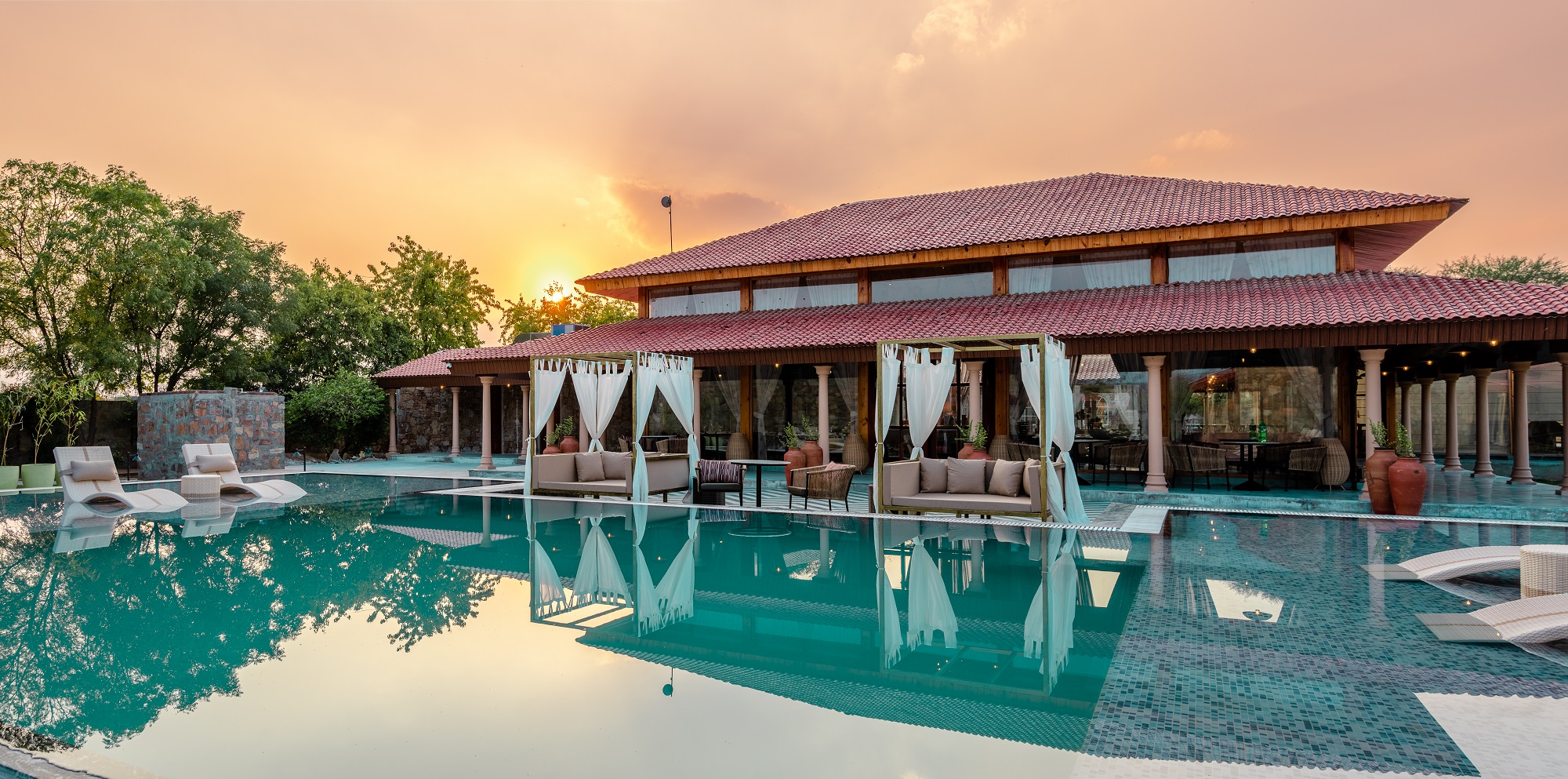 Asmita Mukherjee | Hyderabad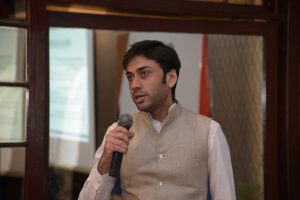 Brij Hotels, led by Co-founder Anant Kumar and inspired by the esteemed Babu Brijpal Das and the Clarks Group of Hotels, is on a mission to redefine luxury travel in India. With a collection of unique properties, Brij Hotels offers guests the opportunity to immerse themselves in the vibrant cultures and rich heritage of each destination. By prioritizing sustainability, community collaboration, and hyperlocal experiences, Brij Hotels aims to create unforgettable moments for every traveler. As the brand witnesses a surge in experiential travel, Asmita Mukherjee speaks with Anant Kumar to explore Brij Hotels' plans to capture the market.
Highlighting the diverse portfolio of Brij Hotels Kumar stated that the brand currently operates seven unique properties, each offering distinct features and experiences. Brij Bageecha in Jaipur is a villa-style resort surrounded by lush greenery, featuring private sit-in pools and a serene lake. Brij Rama Palace in Varanasi, our flagship property, provides an exceptional stay on the ghats of the sacred Ganges River. Brij Pola Jawai in Rajasthan offers luxurious tented accommodations amidst the wilderness, complete with a naturalist and personal butler. Brij Lakshman Sagar in Pali, Rajasthan, offers tranquil cottages with private pools and historic water features. Brij Nest Suites in Jaipur reflects the city's culture, with birding as a unique focus. Brij Gaj Kesri in Bikaner showcases Marwari art and architecture, while Brij Villa in Dalhousie offers colonial-era charm and panoramic views of the Himalayas.
Kumar shared that Brij Hotels has ambitious plans for expansion, aiming to have up to 50 assets across India. With two new hotels set to open soon in Bhowali-Nainital and Dharamshala, Brij Hotels is actively exploring locations such as Pokhara, Mulshi, Raipur Fort, and Lucknow. "We are currently inundated with prospects as we are seeing an exponential rise in experiential travel. With a clear vision of doing upto 50 assets in India, we are currently building properties in Pokhara – Nepal, Mulshi – Maharashtra, Raipur Fort – Pali and Lucknow – Uttar Pradesh.
In addition to this within the next 3 months, we are launching properties in Bhowali- Nainital, Dharamshala and Bandhavgarh. We are also exploring locations such at Ooty, Goa, Coorg, Mashobra with various individuals."
The brand goes beyond traditional hospitality by curating immersive hyperlocal experiences for its guests. While speaking about the USP of Brij Hotels Kumar said that they always focus in curating immersive hyperlocal experiences by collaborating with local communities and artisans, the brand offers unique cultural activities and workshops that provide an authentic taste of the region. Guests can indulge in regional cuisine, participate in guided tours led by local experts, and immerse themselves in festivals and celebrations.
Brij Hotels aim to revolutionise luxury travel for Indians by focusing on privacy, intimacy, and authentic experiences. "Our vision is to revolutionise the concept of luxury by prioritising privacy and creating personalised settings that resonate with today's discerning travellers. We understand the desire to immerse oneself in local culture, engage with the staff and community, and disconnect from the constant presence of technology. At Brij, we cherish the simple pleasures and moments of joy that may often be overlooked in everyday life, such as the feeling of walking on grass. Our properties provide an earthy and intimate atmosphere, allowing guests to truly relax, connect with their surroundings, and enjoy a tranquil environment devoid of large crowds," Kumar concluded.