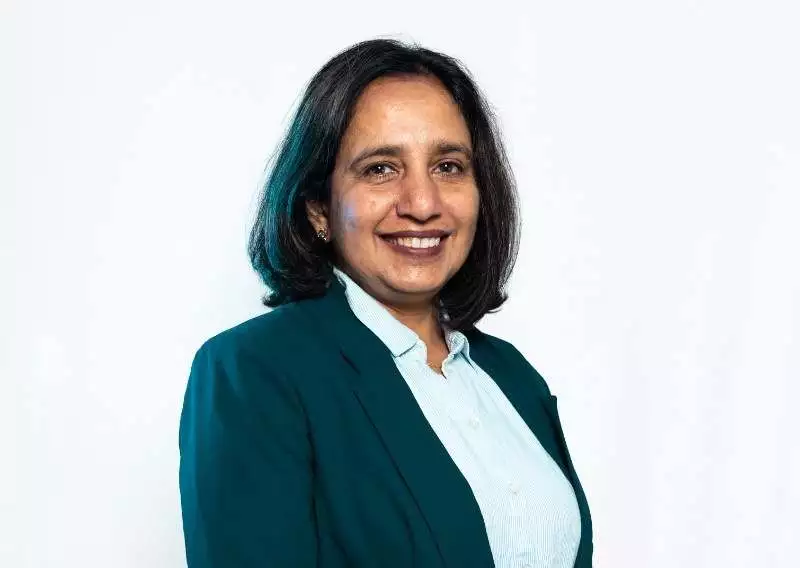 Boon started in 2014 as Swajal, with an aim to provide clean drinking water to the socially weaker sections of the society, especially in rural villages, such as in Rajasthan, where women have to travel long distances to fetch water. The water that they are able to finally bring back is also not fit for drinking or consumption due to organic and inorganic contaminants. After a lengthy research, the company discovered a system to accomplish its target and then married the system with solar panels to enable a truly decentralized, sustainable, reliable, and consistent source of water. Now the brand is serving to big names in the hospitality industry such as JW Marriott, The Ritz-Carlton, Grand Hyatt, Ibis, Andaz, Taj, Oberoi etc. Asmita Mukherjee spoke with Dr. Vibha Tripathi, Founder, Boon to understand the brand's journey and focus on the hospitality sector.
How have you enhanced water purifiers with IoT and how has it helped to eradicate the impurities which we have in drinking water?
Using our in-house developed, patented system, Clairvoyant, we have been able to use advanced IOT and AI capabilities to offer a significantly better experience. Our purifiers are 4 times more efficient and the purified water can have up to 3 times more minerals than traditional RO purification systems. We have a graphic representation (GIF image) on our website, comparing a standard purifier to our system.
Please let us know about your product lines.
We currently have 3 broad product lines:
WaterSense: Monitoring and forecasting using predictive analytics powered by data collection, analysis and AI. Example: Currently deployed at Dal Lake, Srinagar in partnership with Srinagar Smart City Limited (SSCL).
WaterCube: Our lineup of water purifiers includes 5 base models, catering to different requirements. Anywhere between 20 to 2000 litres per hour of purified water, some of these machines also offer hot and cold options. Multiple five-star hotels, across India, are using our Water Purifiers to offer high-quality mineralized water to their customers.
WaterFiller: Our Filling machines enable us to offer a truly Zero Mile Water delivery system. This enables our partners and customers to purify water on-premises and use an automated filling machine that sanitizes the glass water bottles, fills them and seals them to be used on-premises. This eliminates the need to transport bottled water and offers customers a high-quality bespoke experience. Hotels like Fairmont, Alila, Andaz and Grand Hyatt are presently using such solutions.
How is the product aiding towards sustainability?
Our machines use less electricity and generate less wastewater as compared to traditional water purifiers. We are also pushing plastic aside and enabling our customers to offer drinking water in premium glass bottles instead of bottled water in plastic. Our system also enables say hotels to offer a zero-mile delivery system, thereby eliminating the need to transport bottled water in plastic over several hundred if not thousand kilometres, effectively reducing fossil fuel emissions as well. In 2022, Boon reduced carbon emissions by 548,459 kgs, which was equivalent to the amount of carbon 26,117 average mature trees, would absorb in one year. This can also be understood comparatively as reducing 182, 928 kgs of plastic equivalent to 435 million straws, or 6,874,406 km of reduced driving distance equivalent to travelling 172 times around the Earth's equator.
How can the water ATM reduce the number of plastic bottles used in the HoReCa industry?
By using our purifiers, just in 2022, we were able to reduce approximately 182,928 kgs of plastic waste. Our Zero Mile Water concept is already being utilized by several customers in the HoReCa industry.
What are the B2B tie-ups that you have at the moment and which ones are in the pipeline?
We have tie-ups with several well-renowned five-star brands such as JW Marriott, The Ritz-Carlton, Grand Hyatt, Ibis, Andaz, Taj, Oberoi and more.
What are your expansion and investment plans?
At present, we are in the process of scaling our existing solutions and making them available to a larger customer base. We have more demand than supply at the moment. We are well-funded and have strong cash flows, enabling us to focus better on growth and scale. Also, we are coming up with solutions that will cater to SMEs and eventually also individual households.
asmita.mukherjee@saffronsynergies.in