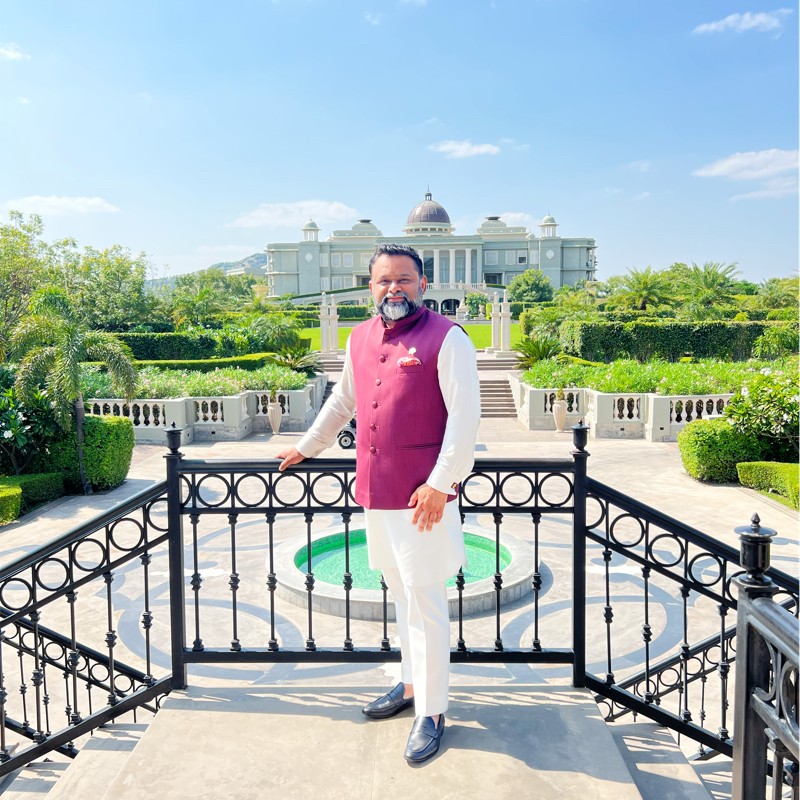 Raffles Udaipur, India's first outpost of the luxurious Raffles hotel chain, appoints Mr. Rajesh Namby as the General Manager. With a rich experience of over two decades in luxury hotels and resorts, Namby brings an exemplary vision for the property to his new role. 
Namby has previously been associated with renowned hotel chains in notable roles, wherein he ensured that the hotels ran in profits even during the difficult times of pandemic by targeting an influx of domestic travelers. Under his leadership, the hotels have received high honors from renowned publications such as Travel + Leisure and Conde Nast Traveller, among its many other accolades.
Namby was conferred the Food & Beverage Professional of the Year in the Rude Food Awards 2012 by Vir Sanghvi and won the Jury Award for Outstanding Performance as General Manager in the BW Hotelier Indian Hospitality Awards 2018. He has also been recognized as the Game Changer in the F&B Trends in the Country by Food & Nightlife Magazine.
Commenting on the announcement, Puneet Dhawan, Senior Vice President of Operations – India & South Asia, Accor said, "It gives me immense pleasure to welcome Rajesh to this significant role at Raffles Udaipur.  He is a master at curating unique, immersive guest experiences, and I have no doubt that Raffles Udaipur will benefit greatly from his expertise and his capacity to foster excellence in operations. His tenacity, thoroughness, and precise operational methods will enable Raffles Udaipur to establish a strong brand ethos and provide beautifully designed experiences."
Speaking about his new role,  Rajesh Namby, General Manager, Raffles Udaipur, said, "I am incredibly humbled and honored to be appointed the General Manager of India's first Raffles hotel. Located on a mystical private island, Raffles Udaipur has become synonymous with unmatched excellence in personalized services and guest experiences. Many notable aspects of the hotel reflect the brand's ethos, and I feel privileged to be working with a talented staff to provide our guests with the iconic Raffles service."