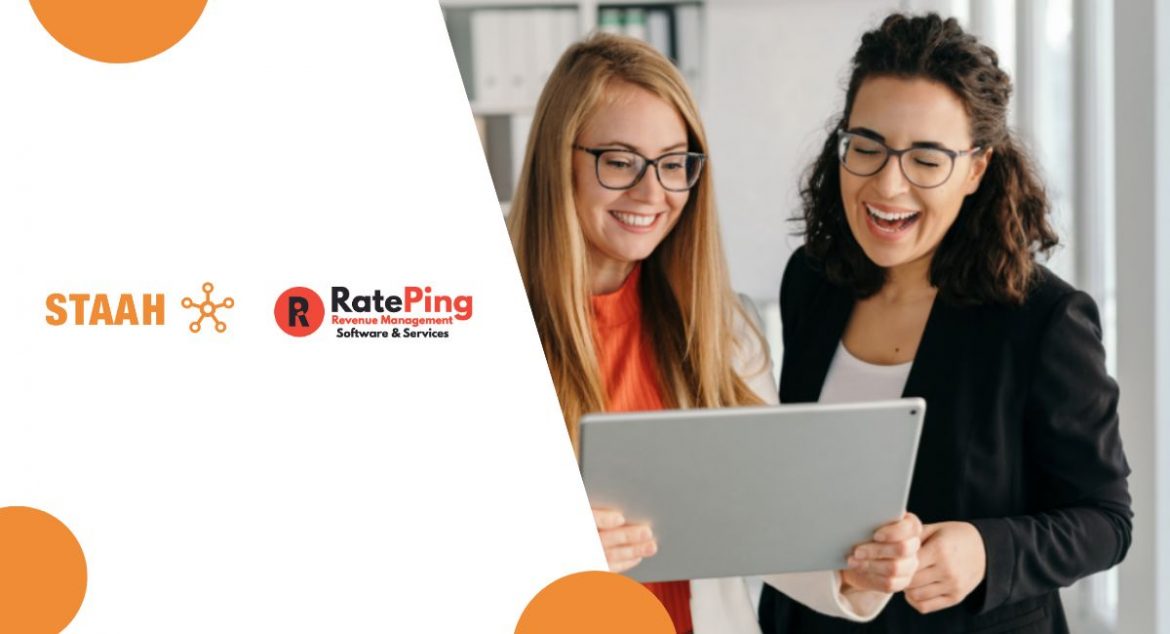 Pricing intelligence and revenue management software provider, RatePing Hotel Pricing Intelligence and leading hospitality guest acquisition platform, STAAH have enhanced their long-standing partnership to cover the former's Price Intelligence and Revenue Boost capabilities.
Rateping is a unique Android and web-based application developed to help hotel and vacation rental owners and operators track their room rates versus their competitor's room rates, while also keeping a tab on rate parity and Online Travel Agency (OTA) discounting. An easy competitive intelligence product, RatePing allows its customers to make pricing decisions based on real-time market insights, allowing maximisation of revenue.
The enhanced integration will allow RatePing customers to access the platform's powerful features through their STAAH channel manager and make quick pricing or inventory changes based on market intelligence.
"We are thrilled to be taking our partnership with STAAH to the next level. STAAH is a company we have looked up to for their unmatched levels of service and our customer-centric approach is very much aligned with their DNA. The ultimate beneficiary of this partnership would be mutual customers who can now easily access RatePing's product from within the STAAH channel manager," said Jaideep Advani, Founder at RatePing.
Given the popularity of online booking sites with modern travellers, integrating revenue management software with channel management technology can bring increased revenue to hotels and resorts. The partnership eliminates tedious, manual data entry and enables hotels to more effectively distribute their rates — a necessary advantage given the competitive nature of the industry and the current economic climate.
"We at STAAH have an unwavering commitment to continuously provide our clients with new and exciting tools to increase revenue and make their lives easier. This partnership is a testament to that commitment" said Rajesh Ghanshani, Director of Partnerships – STAAH. He added that the combined power of STAAH and RatePing will allow their mutual customers to focus on more strategic activities to drive business growth instead of repetitive administrative tasks.
The integration has already been adopted by a number of STAAH and RatePing customers with participating properties reporting improved efficiency of team and revenue growth.
"RatePing's solution is a robust one at a very affordable price," says Dishant Nagpal, Director of Revenue at Amritara Hotels and Resorts. "The combination of their competitive tracking capabilities and STAAH's channel manager allows us to easily make informed data-driven decisions to maximise online revenue. STAAH has allowed us to seamlessly distribute our rates and availability to countless OTA's at the click of a button. Since we started using Rateping, the team has been able to save at least 4-5 hours a day in manually tracking competitor rates and identifying opportunities to increase revenue. The team is thrilled and I couldn't have asked for a better-combined solution between STAAH and RatePing."
About STAAH
STAAH Ltd. is a New Zealand-based technology company specializing in hospitality solutions that empower online distribution for accommodation providers through Online Travel Agencies (OTA) and direct bookings. STAAH partners with over 15,000 properties across 90 countries through its operations in New Zealand, Australia, India, UAE, Malaysia, Philippines, Thailand, Indonesia, UK and Europe.