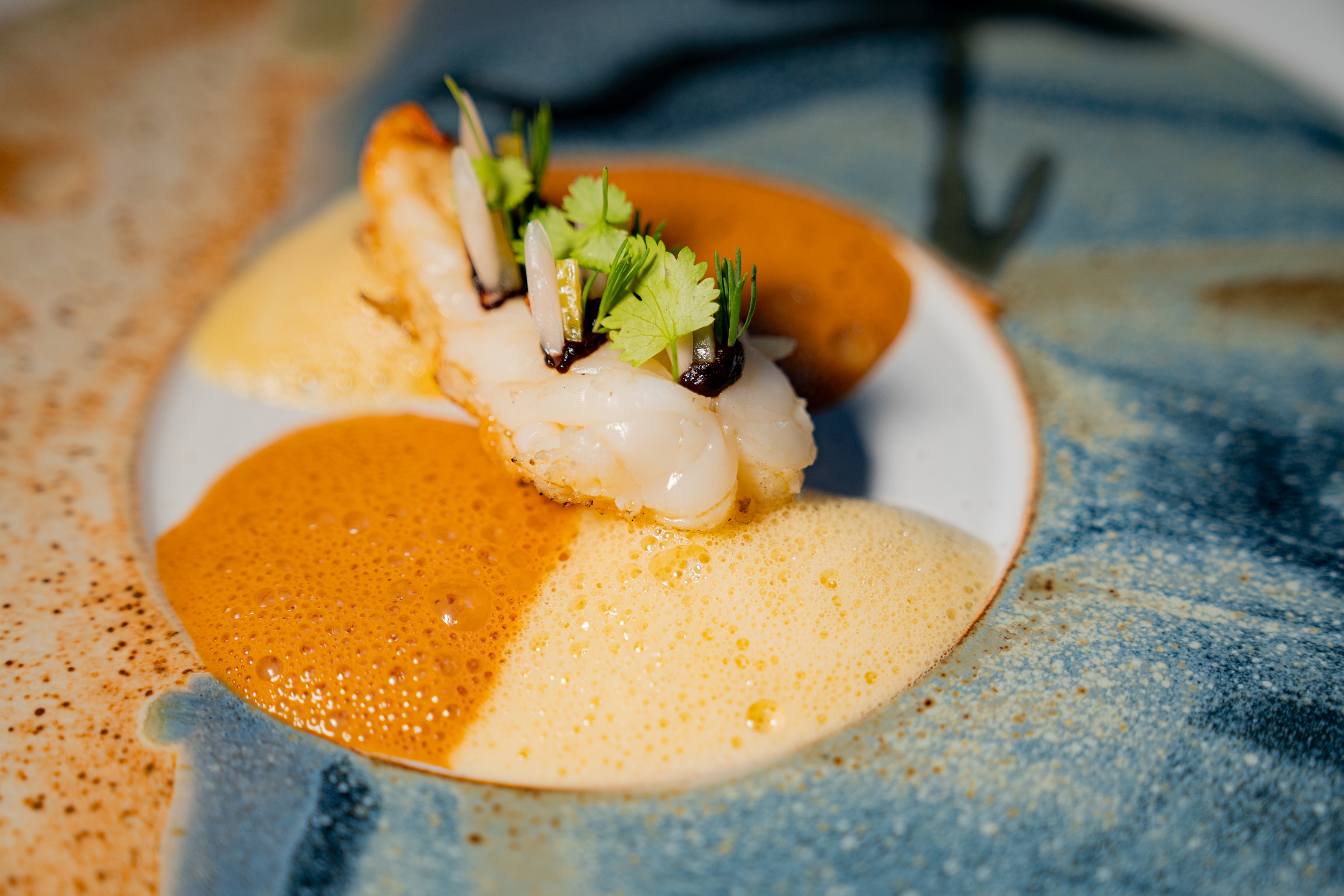 Montara Hospitality announce that "PRU," the signature dining venue at Trisara, has maintained its distinguished MICHELIN 1-star and Green Star. "PRU" is the first restaurant in Phuket to receive a MICHELIN Star and remains the only restaurant outside Bangkok to hold the prestigious accolade for its 'Plant, Raise, Understand' philosophy. PRU was also the first restaurant in Thailand to receive the green star for its commitment to sustainability, a recognition it retains for the 3rd year in a row.
The awards were announced at the 'MICHELIN Guide Thailand Star Revelation 2023' Gala Awards Presentation.
"It's an incredible honor to be recognized once again for promoting biodiversity in Thailand," said Jimmy Ophorst, Chef de Cuisine of PRU restaurant. "Despite the difficult past 2 years with unprecedented circumstances in our industry, we have seen a strong interest in dining experiences that support local communities and promote the diversity of Thai produces. We are thrilled to continue our affiliation with the MICHELIN Guide and look forward to furthering our commitment to sustainable cooking, sourcing better ingredients and delighting guests with innovative techniques."
PRU minimizes its carbon footprint by sourcing from local farmers and fishermen and reduces economic leakage by using products from young Thai entrepreneurs and artists who are aligned with the restaurant's goals. PRU also minimizes its impact on Earth and reduces waste by composting leftovers or turning them into livestock feed. Finally, PRU presents the highest quality Thai ingredients for its customers by only using seafood that are line-caught, meat products that are free-range or organic, and vegetables that are grown by us and other reputable organic farms elsewhere in Thailand.
"As part of Montara Hospitality's 'Dine Good Do Good' philosophy, PRU and Trisara are examples of how we involve our guests to participate in ethical, responsible dining," said Group Director of Food and Beverages, Quentin Fougeroux. "Guests are immersed in unique experiences that utilize diverse Thai crafts and ingredients, each carefully curated and masterfully prepared, to delight guests while creating economic value for the local communities."