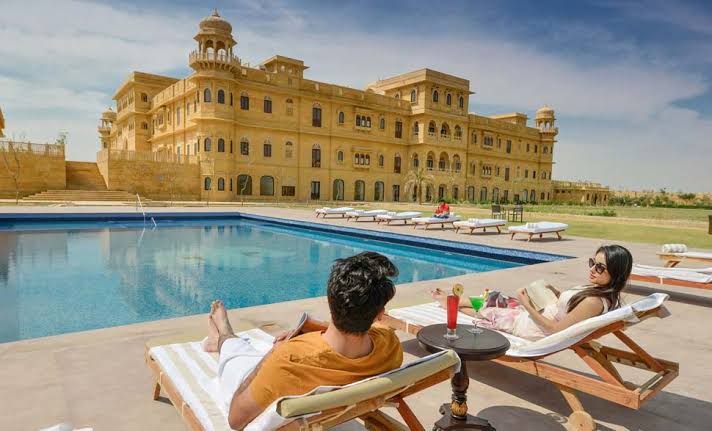 By Nirav Akshay Oza, CEO, Efcee Hotels
India's hospitality industry has undergone a remarkable transformation in recent years, driven by an increasing appetite for luxury experiences among both domestic and international travellers . The country's rich cultural heritage, diverse landscapes, and burgeoning economy have combined to create a fertile ground for the growth of luxury hospitality. From opulent heritage palaces turned into luxury hotels to cutting-edge urban resorts, India is witnessing a burgeoning wave of high-end accommodations that cater to the discerning tastes of travelers seeking unparalleled comfort, exclusivity, and experiences.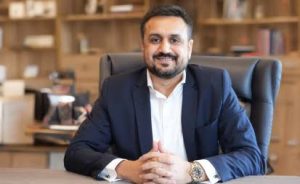 Cultural Riches Meet Modern Luxury
India's allure as a luxury destination lies in its unique blend of cultural heritage and modern sensibilities. In February 2023 FTAs (Foreign Tourist Arrival s) were 8,65,779 as compared to 2,40,896 in February, 2022 and in February 2019, it is 10,90,516 registering a noticeable growth of 259.4% in 2022 and -20.6% in 2019. Luxury hotels and resorts across the country have embraced this duality, offering guests the opportunity to immerse themselves in India's ancient traditions while enjoying contemporary luxuries. From the royal city of Jaipur to the serene backwaters of Kerala, luxury properties have mastered the art of harmonizing traditional architecture, design, and hospitality practices with modern amenities and world-class service.
Palaces Reimagined: The Epitome of Opulence
One of the most intriguing aspects of luxury hospitality in India is the conversion of historic palaces and mansions into exquisite hotels. The concept of heritage luxury has gained immense popularity, attracting tourists who seek a taste of the royal lifestyle. These palaces, once the homes of maharajas and nawabs, now welcome guests with open arms, allowing them to relive the grandeur of a bygone era. From the Umaid Bhawan Palace in Jodhpur to the Taj Lake Palace in Udaipur, these properties are not just accommodations; they are living museums that narrate the stories of India's regal past.
Beyond the Metros: Emerging Luxury Destinations
While cities like Mumbai and Delhi have long been associated with luxury travel, India's luxury hospitality scene is spreading its wings to lesser-explored destinations. Regions like Goa, Shimla, and even the Andaman Islands are witnessing the rise of luxury resorts that offer seclusion, stunning landscapes, and personalized experiences. These properties allow guests to escape the hustle and bustle of urban life and connect with nature and local culture in a luxurious setting.
Wellness and Ayurveda: A Unique Draw
India's wellness traditions, deeply rooted in Ayurveda and yoga, have become a major draw for luxury travelers seeking holistic experiences. Luxury resorts and wellness retreats offer curated programs that combine modern spa therapies with ancient healing practices, providing a rejuvenating escape for those looking to achieve mental, physical, and spiritual well-being. The tranquil surroundings of these properties serve as the perfect backdrop for meditation, yoga sessions, and Ayurvedic treatments that detoxify and heal.
Culinary Experiences: A Feast for the Senses
Indian cuisine is renowned worldwide for its rich flavors and diverse range of dishes. Luxury hotels have taken culinary experiences to new heights by offering guests a chance to savor both traditional Indian delicacies and global gourmet offerings. Renowned chefs curate menus that celebrate local ingredients while incorporating international influences, resulting in an exquisite fusion of flavors that leave a lasting impression on discerning palates.
Empowering Local Communities: The Responsible Luxury Trend
As the luxury hospitality industry grows in India, there's a growing emphasis on responsible tourism and community engagement. Many luxury hotels and resorts are actively involved in initiatives that support local communities, promote sustainable practices, and preserve cultural heritage. This approach not only enhances the guest experience but also ensures that the benefits of luxury tourism are shared with the communities that host these establishments.
Conclusion
India's luxury hospitality sector is in the midst of an exciting evolution, driven by the desire for unique, immersive, and extraordinary experiences. From reimagined palaces to off-the-grid wellness retreats, the country's diverse offerings cater to the rising demand for luxury among both domestic and international travelers. By blending traditional Indian heritage with modern luxury amenities, the Indian hospitality industry is successfully carving out a niche that captivates the senses and leaves travelers with memories of a lifetime. As the appetite for luxury continues to rise, India's hospitality landscape is set to shine brighter on the global stage.