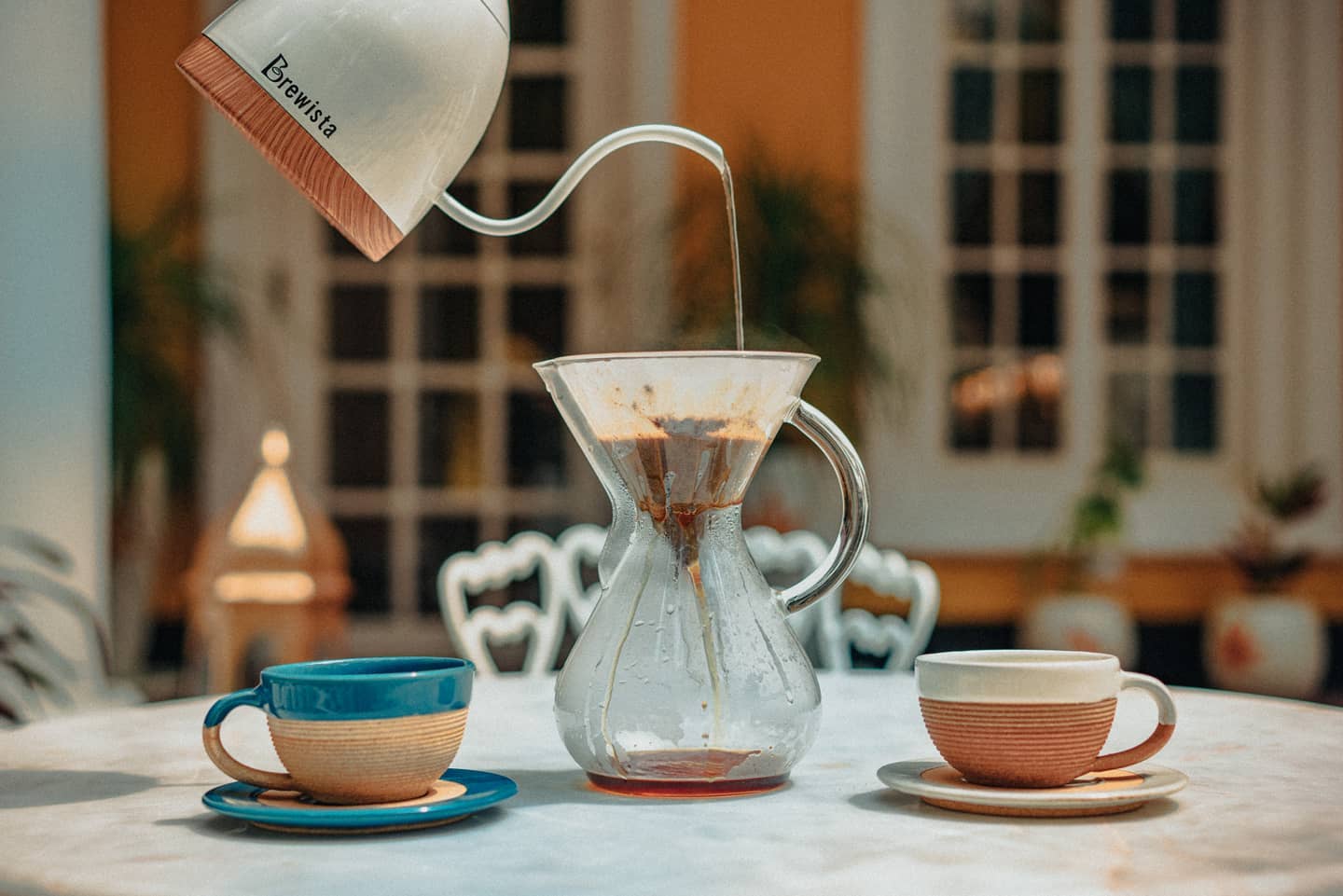 In Hyderabad, if anyone gets a coffee craving, a name quickly pops up as being the best in the business – Roastery Coffee House. Nestled in the posh neighbourhood of Banjara Hills, Roastery Coffee House maintains a strong presence among both coffee aficionados as well as those just wanting to experiment with the various authentic formats of coffee. The brand recently celebrated its 5th anniversary and has been expanding rapidly despite the pandemic. It opened its first outlet in 2017 in Hyderabad, then expanded into Kolkata and Noida, and now in its anniversary month has spread to Lucknow and Jaipur. Having made its place in Zomato's Best of Hyderabad and Picturesque Cafes list, this place is a must-visit.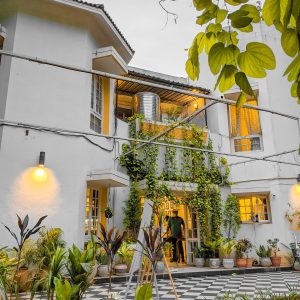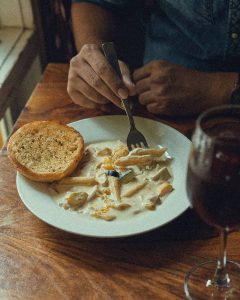 The Hyderabad outlet of Roastery Coffee House is actually a two-storied airy bungalow that has been converted into a café. The 120-seater café has seating arrangements both outdoors amidst the green nature as well as indoors with soothing lights and minimalistic furniture. It is inspired by owner Nishant Sinha's idea to make the customers feel at home. The aesthetically designed Roastery Coffee House offers an ambience which is unparalleled. The heritage building vibe accentuated by the mild lighting at their property exudes a certain warmth which makes a guest sit back, relax and enjoy their coffee experience.
Known for its unmatched coffee offerings, the zero-waste brand offers an array of coffees from different Indian estates. The brand sources green coffee beans directly from different estates such as Mandalkhan Estate, Ratnagiri Estate, Harley Estate, Thogarihunkal Estate, and Monsoon Malabar. These beans are then washed and dried to make them ready for roasting. On Mondays, Wednesdays and Thursdays, the barista roasts the beans according to the variety of the coffee such as – light roast, light to medium roast, and medium roast. The roasting process produces shiny dark-coloured beans with an oily surface and a marked bitterness. The roasted coffee beans are then ground according to diverse coffee specificities. Next, there are distinct manual brewing techniques such as French press, aero-press, pour-over, syphon and others. Monsoon Malabar which is a pour-over brewed coffee is one of the best-selling coffees and disperses nutty and earthy taste notes synonymous with Indian monsoons, on the palate. While serving, they manually pour water with the right temperature on the perfectly ground coffee so that the consumer can have the best experience.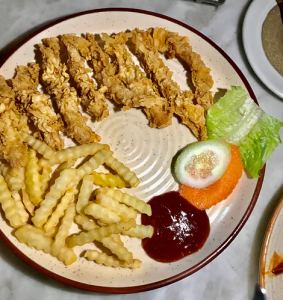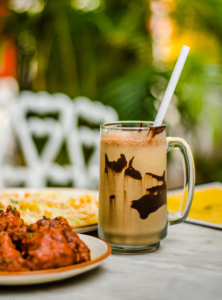 Other than Monsoon Malabar, their other best-selling items are Cranberry Coffee and Brownie Blended Coffee. While Cranberry Coffee is a combination of Cranberry juice, sparkling water and espresso, Brownie Blended Coffee is a concoction of brownies, cream and espresso. The cafe's latest offering is Cascara/coffee cherry tea from Thogarihunkal Estate which is the dried skin of coffee cherries brewed just as any other speciality tea.
In terms of food, the café offers classic coffee pairing options such as Bruschetta, Cheesy Garlic Toast, Cheese Chicken Balls, Jalapeno fries, Cheesy Onion Rings, Chicken Wings in BBQ sauce and so much more. They have varied options across both veg and non-veg fare.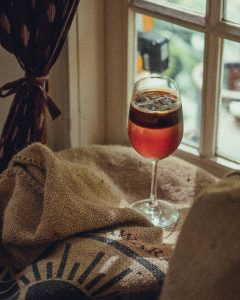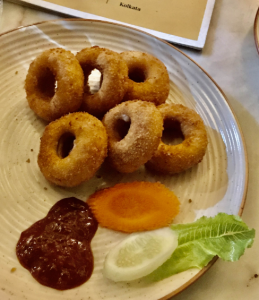 In the main course, Farm Fresh & Margherita Pizza, Spinach Spaghetti, Spaghetti Aglio e Olio, and Penne Pasta in White Sauce are some of the items which see continued demand from patrons. The café also offers desserts such as delicious Cheesecakes, Chocolate Fondue, and Brownies, which can be perfectly paired with coffee. The restaurant operates from 8 am to 11 pm on weekdays, 7 am to 11 pm on weekends and for two people, the cost averages around INR 1500.
asmita.mukherjee@safronsynergies.in
asmitamukherjeehbiz@gmail.com