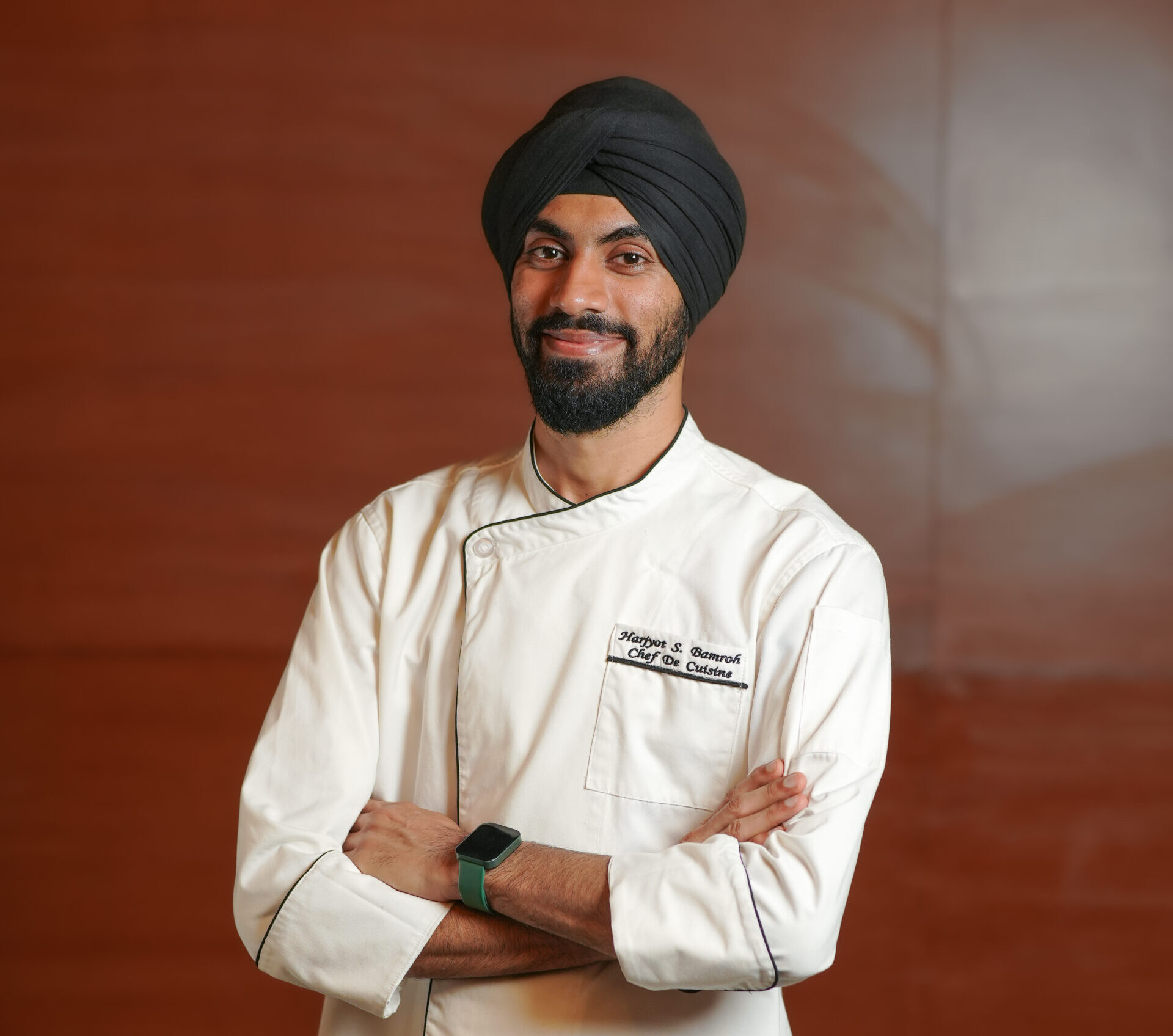 Sheraton Hyderabad Hotel is pleased to announce the appointment of Harjyot Singh Bamrah as the new Chef de Cuisine at Feast, their all-day dining venue. With a wealth of experience and a strong expertise in the field, he adds significant value to our renowned establishment.
Chef Harjyot is a seasoned professional with a demonstrated history of working in the F&B field. He possesses a strong skill set in Food Preparation, Culinary Management, Menu Planning, Food Costing, and Banquet Operations. His dedication to delivering exceptional culinary experiences is evident through his successful track record and contribution to the industry.
Having graduated with a Bachelor's degree focused on Food Production from the prestigious Institute of Hotel Management, Catering Technology, and Applied Nutrition, Jaipur. He is equipped with a solid foundation in his craft and has honed his skills over the course of his seven-year career, gaining valuable experience in reputed hospitality brands.
Chef Harjyot's valuable contributions to these hospitality brands, including The Westin, Pune, and Courtyard by Marriott Mahabaleshwar, attest to his impressive professional background before joining the Sheraton Hyderabad Hotel.
At Sheraton Hyderabad Hotel, he will be in charge of overseeing the food operations, guaranteeing top-notch quality and guest satisfaction. With his outstanding abilities and unwavering commitment to excellence, he is poised to enhance our menu offerings and curate memorable experiences for our esteemed guests.