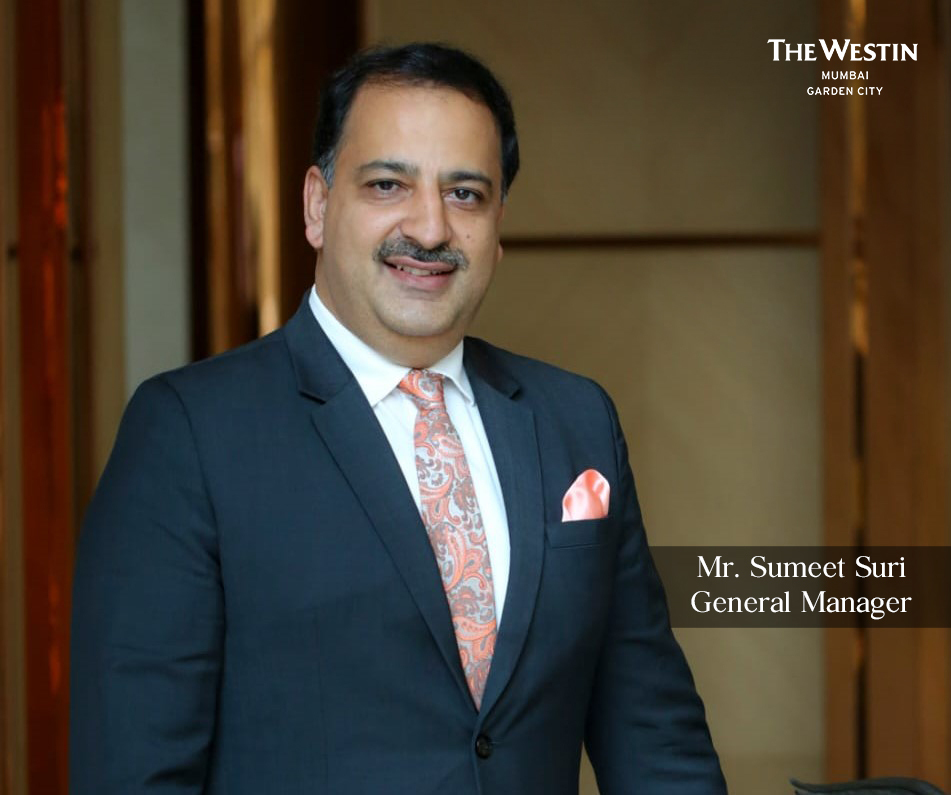 The Westin Mumbai Garden City is proud to announce the appointment of Sumeet Suri as its New General Manager. Mr. Suri is a consummate hotelier with exceptional leadership skills, who brings over two decades of experience to the team. With his high caliber and passion for hospitality, he adds a new dimension to the leadership team.
Mr. Suri's career began after graduating from the Welcomgroup Management Institute, post which he joined the ITC Hotels. He led the opening of a fine dining restaurant while overseeing the Food & Beverage vertical. Over the span of his career, he proved himself as a dynamic leader and a supportive mentor who understood the importance of leading by example while training the next generation of hoteliers to build and take the hospitality narrative forward.
In his past assignments as General Manager, his astute leadership ensured the Kochi Marriott Hotel was a market leader within its operating segment and earned him the prestigious Mustang Award, Asia Pacific, 2018 for his wise and courageous decisions during the Kochi floods. During his tenure as the General Manager of the JW Marriott Hotel Kolkata, he displayed his business acumen, backed with thoughtful strategies helped improve growth in market share, service standards, and financial performance. His passion for the industry and dedication to achieving success will undoubtedly script a new chapter of success for The Westin Mumbai Garden City.