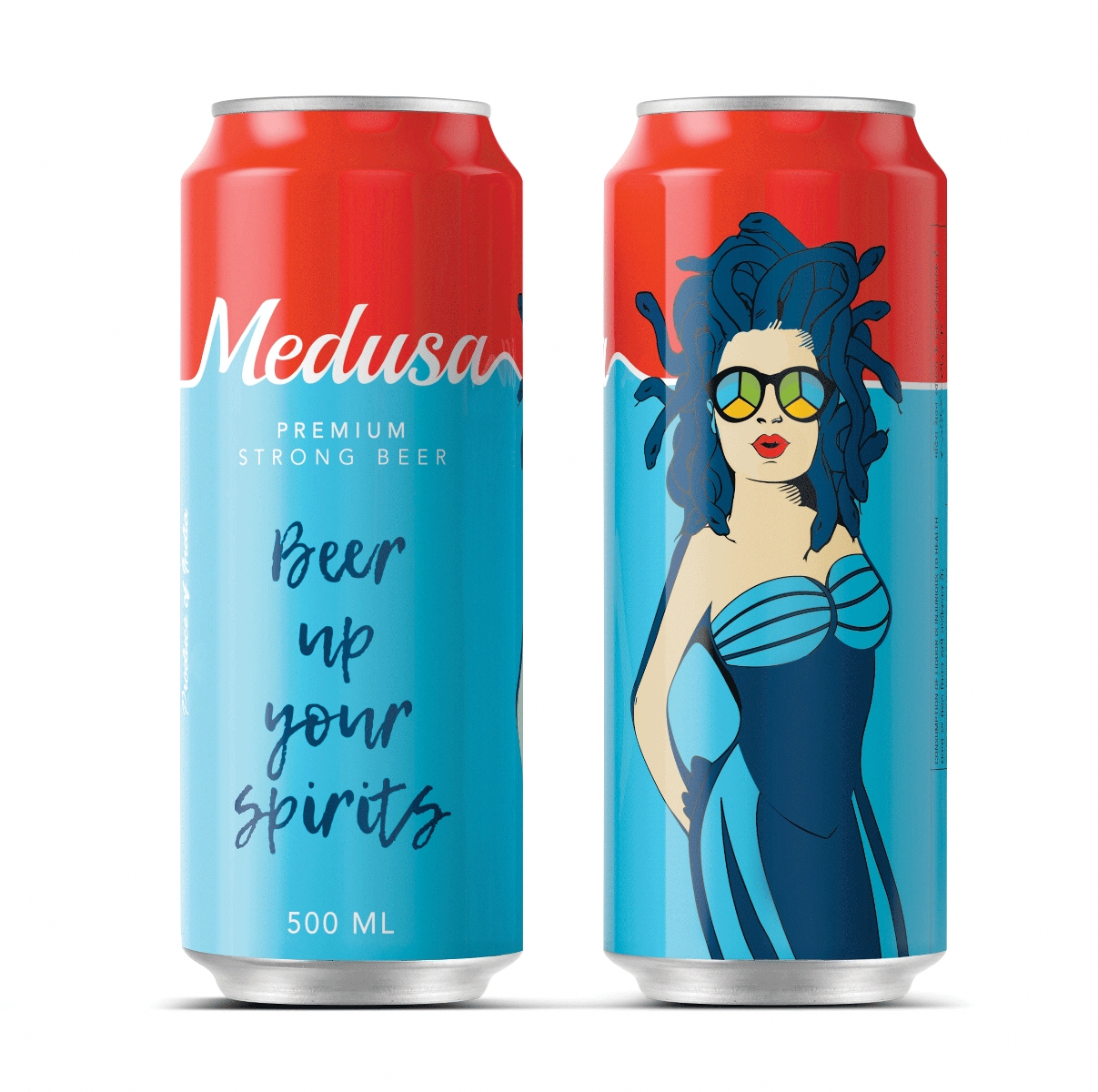 Medusa Beverages Pvt. Limited, an Indian brewery known for its popular beer brand 'Medusa,' has experienced significant success in the Delhi market. For three consecutive months (February, March, and April 2023), Medusa recorded the highest sales of beer cans, securing a remarkable market share of 17%.
The surge in sales can be attributed to the changing preferences of millennials in metro cities, who are following global trends and opting for beer cans, even at a higher unit price. This shift from high-alcohol beverages to lower-alcohol options and from bottles to cans has been instrumental in driving Medusa's sales. The brand has consistently focused on producing more cans due to their portability, recyclability, and ability to provide better product protection.
Medusa, headquartered in India, boasts a national marketing division and stands out in the market with its unique and contemporary packaging. In Delhi alone, there are approximately 650 retail locations where Medusa beer is available, including high-end cafes, ensuring a wide distribution reach of 90%. Additionally, the brand's first brewery in Punjab has enabled its availability in over 2,000 retail locations.
Expressing his gratitude for the brand's success, Mr. Avneet Singh, Founder of Medusa Beverages Pvt Ltd., acknowledged the challenges of establishing a brand in today's highly competitive market. He expressed his delight that consumers have embraced and appreciated Medusa beer, providing the company with the impetus to expand its market presence and become a PAN India player.
Avneet further emphasized Medusa's commitment to catering to the needs of the younger consumer demographic. Based on the growing demand in the northern region, the brand has established three new breweries to make its products accessible to a wider audience and enhance its business across India.
Looking to the future, Medusa is considering the release of a moderate variation of its premium beer. The brand also aims to strengthen its presence in the "on-trade" sector in the coming years.
Currently, Medusa beer is available in seven states, including Delhi, Uttar Pradesh, Punjab, Chandigarh, Chhattisgarh, Himachal Pradesh, and Silvassa. The brand is soon expanding its reach to Uttarakhand, further broadening its consumer base.