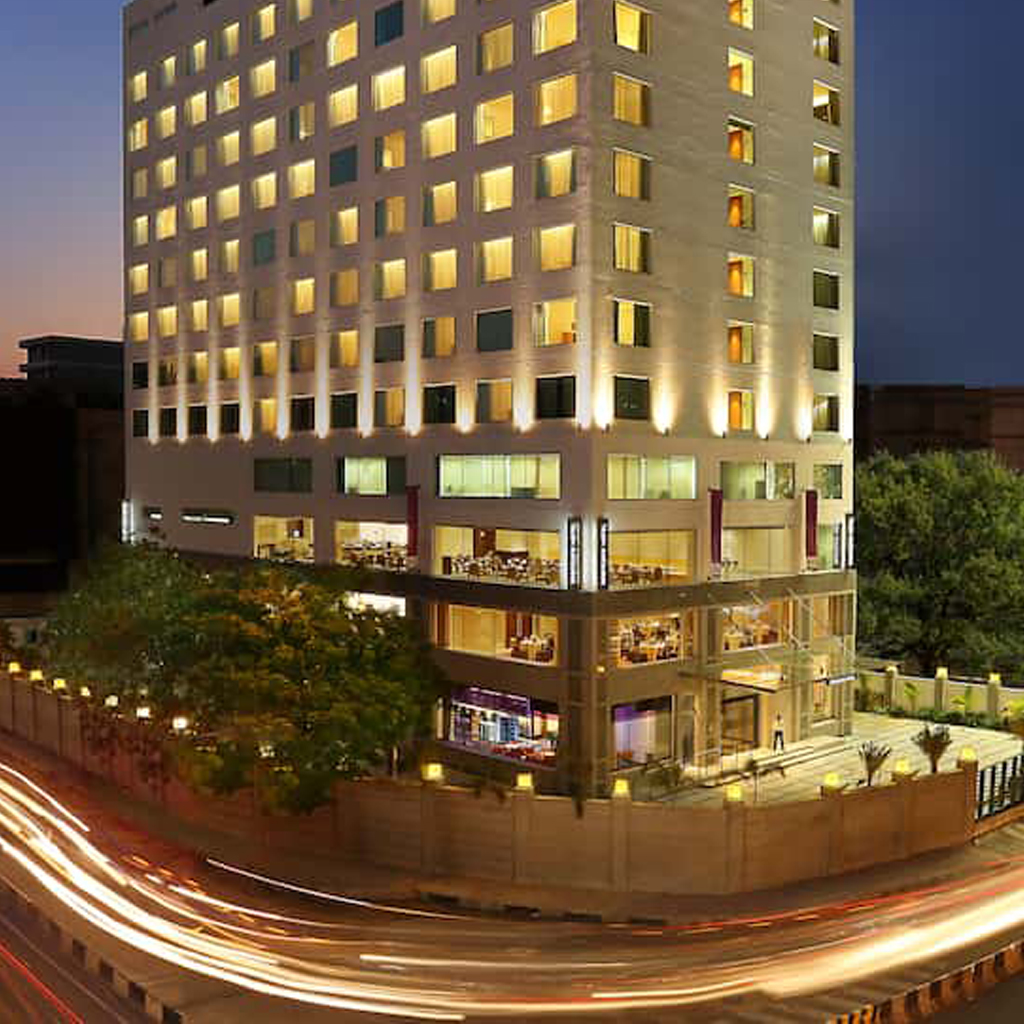 The Mercure Hyderabad KCP, which is conveniently situated in the posh locality of Banjara Hills in Hyderabad, is known for its top-notch service and lip-smacking food. In recent times, the hotel has been seeing much better growth, even better than the 2019 pre-covid period. The hotel is also planning to reduce its carbon footprint by eliminating single-use plastic and to make it a reality the hotel is soon going to introduce its very own bottling plant. Asmita Mukherjee met with Soumitra Pahari, General Manager, Mercure Hyderabad KCP to know his future plans for the property.
Highlighting the USP of Mercure Hyderabad KCP, Hyderabad which makes the hotel stand out from the crowded market, Pahari said, "There are three points which make us different from others. First is that we always depict and promote local culture and art through Mercure which is the motto of Accor. Each and every room of Mercure Hyderabad KCP promotes local art and craft. You will see abundant use of Cheriyal scroll painting in the rooms. In the public areas, one can witness the use of Kalamkari paintings.Second is that we always boast about our service. Our guest satisfaction score is paramount for us and it is always above 90%. Be it a domestic or international guest, we give them all equal priority.And the third point is food. In my opinion, what makes a hotel stand out in the crowded space is not its rooms but food and top-notch service. Good food can build up a hotel's USP. That's the reason we put a lot of emphasis on food. Mercure Hyderabad KCP consist of one all-day-dining – Cayenne, one coffee shop, IQ – The Lounge Bar and the newly introduced Terrace Lounge. All of them are known for great food. We bring to the table local fare and international cuisine. We try to bring in different experiences together by organising food festivals every quarter. And we bring different chefs from different states, and even from different countries for the food festivals."
The differentiating factors adopted by Mercure Hyderabad KCP have paid off and combined with the post-Covid return-to-travel phenomenon being observed all around, have resulted in tremendous business growth. Pahari shared his joy by saying, "Since April 2022, we have been doing better, even better than 2019. Our ADR is just above INR 4,000. We are driving occupancy at 80-85% month on month. On the other hand, F&B revenue and room revenue both are at 40-45%. Our room and F&B business contribute to most of the revenue." Commenting on the guest mix, Pahari stated, "We receive 20% airline crew, 20% MICE, 20% corporate travellers and the rest of the 40% consists of medical tourist and retail customers which we get through OTAs and ACCOR website bookings. We see that leisure travellers numbers are very less. We also receive a lot of medical tourists who are long-haul travellers. Their minimum stay is 7 days. We get 30% of our bookings from our own website while from OTA we receive 20%. We also host a lot of weddings and our venues can accommodate up to 300 people."
To further fuel this blazing growth rate, the hotel has launched new products recently, aligned with Pahari's belief in the motto – 'the only constant in life is change'. Elaborating on the new products Pahari said, "In the last six months we had introduced a Spa which is a B2B tie-up with Somara Wellness and launched a rooftop lounge called Terrace. The lounge is very thoughtfully designed keeping the millennials in mind. The Terrace overlooking Hussain Sagar Lake, Birla Mandir, and Necklace Road is the perfect spot for a weekend hangout."
In the middle of all this, Pahari is also mindful of reducing the environmental footprint of Mercure Hyderabad KCP. Pahari is trying to bring about radical changes to the way the property does business through various sustainability initiatives. Pahari shared a few of those initiatives by saying, "We have introduced electric vehicle chargers to our property. The transport service which we use for the hotel has electric vehicles. Through this, we plan to reduce our carbon footprint. We are also planning to eliminate all single-use plastic, such as toiletries – shampoo, conditioner, cream bottles, shaving kits, earbuds, toothbrushes, and toothpaste. We have tied up with a local Hyderabad-based start-up called Nevo for supplying sustainable products. We will be replacing plastic combs with wooden combs, and plastic toothbrushes with wooden toothbrushes. Not only this, we are replacing toothpaste with chemical-free tablets made of mint and charcoal, which is a substitute for toothpaste. Every product will have a unique QR code, and by scanning that code, guests will know more about the ingredients used in the products. Through this, we are also making the guests aware of the products that they are consuming. We are also starting our own in-house water bottling plant from July 22, which can produce around 700 to 1000 bottles per day."
While discussing the various challenges that Pahari has been facing, he commented that the pricing of the hospitality industry in Hyderabad is a dampener, and the pricing is not growing at the rate that it should be. "The room cost and the food pricing, both are not at par with Bengaluru, Delhi, or Mumbai. We still have a lot to catch up on. That is something that probably the hospitality industry of the city should work together for a solution," he added. A key challenge being faced by the industry in current times is that of staff crunch. Sharing his thoughts, Pahari said, "We see the hospitality industry booming after the 3rd wave. The industry is overwhelmed with guests but due to the high demand, there is a severe staff crunch that is being observed all over the industry. As some talents were laid off during covid, now young talents are hesitating to join the industry. Also, the staff who came from other states have moved back to their hometowns which has created a void in the industry." But Mercure Hyderabad KCP under the aegis of Pahari has adopted several key steps to counter this crunch and has been successful in mitigating this issue to a great extent. "We are pretty content. We are recruiting local talents. We had increased our associate's salary twice in FY 21-22, and now wage-wise, we are at par with other industries, so our associates are happy to work with us," he concluded.
asmita.mukherjee@saffronsynergies.in
asmitamukherjeehbiz@gmail.com