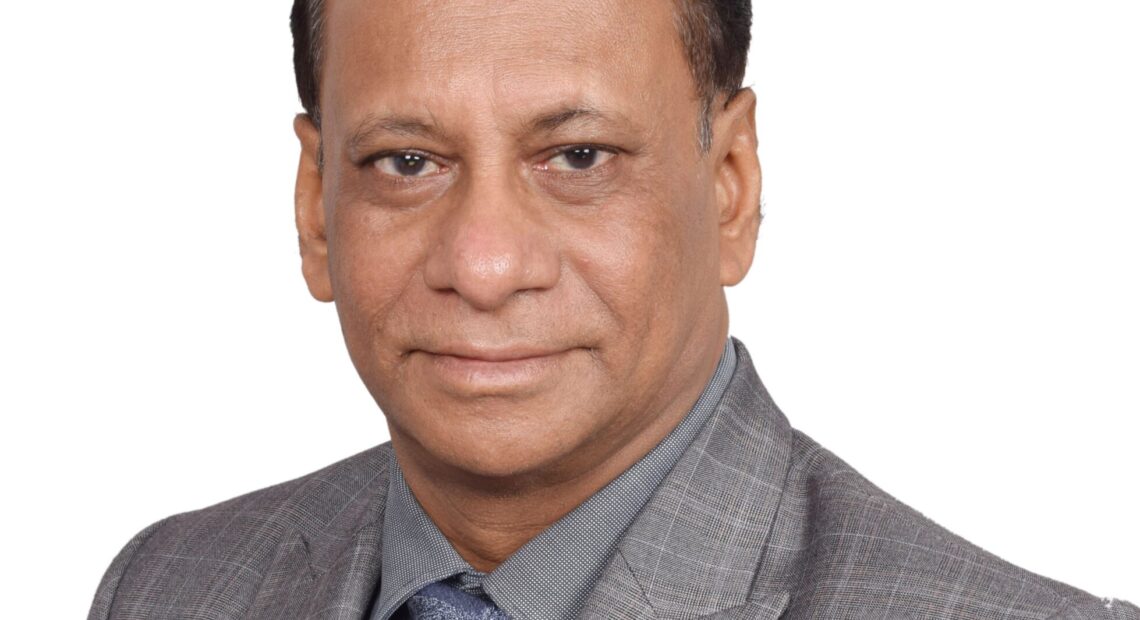 Established in 1981, Swosti Group – Odisha's largest hotel chain, includes hotels such as Swosti Grand, Swosti Premium, and luxury resorts namely Gopalpur Palm Resort, Swosti Chilika Resort under its portfolio. The Group is set to launch its new 5-star luxury beach resort 'Swosti Premium Beach Resorts' at Golden Beach in Puri. In a tete-a-tete with Asmita Mukherjee, JK Mohanty, Chairman & Managing Director, Swosti Group of Hotels shared his plans and strategies for the upcoming ventures.
Informing about the location and amenities of the Swosti Premium Beach Resorts, Puri, Mohanty said, the property is strategically located in the heart of Puri's prime tourist seashore area. Swosti Premium Beach Resorts boasts 125 luxurious rooms, including three exquisite suites and one opulent Presidential Suite, all providing breathtaking views of the Bay of Bengal. The resort also features spacious banquet and conference halls, perfect for hosting weddings, conferences, and exhibitions. Additionally, the resort offers an infinity swimming pool and a plunge pool on the second floor, water sports activities, open-air party lawns, a rejuvenating spa, a state-of-the-art gym, a game zone, and a sky lounge bar on the rooftop at the 13th floor. While speaking about the completion of the project he said, "The work is going on in full swing and we are hopeful to make this resort operational in early 2024."
Odisha has become a popular destination lately due to the aggressive promotion and roadshows conducted by the Odisha Government. Speaking on the proactiveness of the Government in promoting tourism and hospitality in the state Mohanty said, "Odisha Government declared tourism as a priority sector and proactively promoting Odisha Tourism globally under the dynamic guidance of Hon'ble Chief Minister and investing huge funds for the development and beautifications of various tourist places in the state. Now we are witnessing speedy development in the field of Sports, Tourism, Medical Tourism, and the enhancement of temple surroundings. Additionally, the government is taking proactive measures to promote tourism through roadshows, the Eco Retreat Campaign, and attracting various investment opportunities to Odisha.
Due to these proactive initiatives, not only Swosti Group but all leading hotels in Odisha are witnessing a steady rise in occupancy and ARR post-Covid."
While speaking about their latest projects Mohanty informed that the group has been at the forefront in promoting Odisha Tourism by establishing luxury hotels and resorts across various tourist destinations in the region, since 1984. "Apart from our new ongoing venture 'Swosti Chilika Resort' we intend to create a Jungle Resort at Satkosia Gorge, which is situated within the Tiger Reserve. Furthermore, we plan to establish an Eco Resort at Bhitarkanika and a Lake Resort at Gopalpur-on-Sea. Adequate land patches have been acquired and the projects will start in due course of time."
Notably, destination weddings in Odisha have gained significant popularity, particularly among the Indian millennial generation. Informing that Swosti Group is also eyeing a big share in the destination wedding segment, Mohanty said that Swosti Chilika Resort, situated on the picturesque Chilika Lake has swiftly gained recognition as a sought-after wedding destination in Eastern India. "Over a short period, Swosti Chilika Resort has successfully hosted numerous memorable destination weddings. This year, we have a considerable number of confirmed destination weddings as well," he concluded.