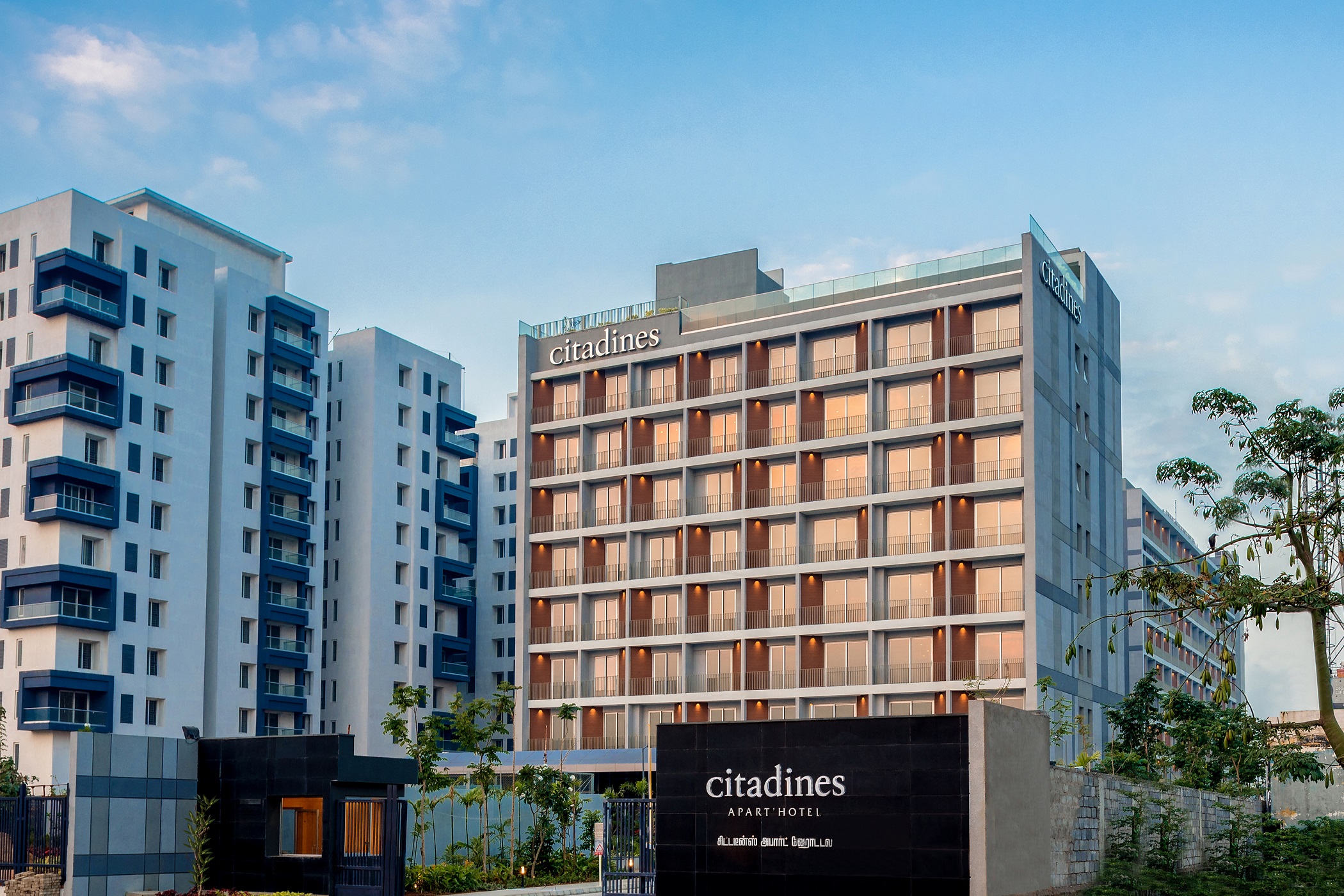 Citadines OMR Chennai India
The Ascott Limited (Ascott), a lodging business unit wholly owned by CapitaLand Investment Limited (CLI) has a large portfolio of a mix of serviced apartment, co-living, senior-living and hotel brands including Ascott, Citadines, lyf, Oakwood, Quest, Somerset, The Crest Collection, The Unlimited Collection, Préférence, Fox, Harris, POP!, the Vertu and Yello. The global brand has recently reached its current target of 160,000 units.
With this big achievement, the brand is now contemplating on a franchise base model as the company is mostly focused on being asset-light and usually prefers signing management agreements to grow faster and diversify its portfolio across the globe. Speaking about their plans for India Vincent Miccolis, Managing Director of the Middle East, Africa, Turkey & India, The Ascott Limited said, "We now have the spotlight on India, and there is a lot of focus on the country. The acquisition of Oakwood Worldwide by Ascott Limited in 2022 has been a big boost for us in India. We already have some projects in the pipeline for India. We are opening a property in Goa very soon. In Mumbai, we are in talks with a couple of projects, such as our co-living brand Lyf which is perfectly designed for millennials. We are also trying to push Ascott which is our flagship brand in India. We have one Ascott in Gurugram, however, it's under development. Another brand of ours is Citadines, which will open by this year in Gurugram. We have two properties in Chennai, one of them is Citadines, the other being Somerset, and both are doing extremely well."
Discussing their next 5-year target for India Miccolis said, "Our target is to double the inventory that we already have. We currently have approximately 5,600 units and we have a target to grow 10% Y-o-Y. Now we want to capitalise on opening and introducing various brands of ours. The merger with Oakwood was beneficial for us and it will enable us to grow much faster in the country. We are witnessing that the concept of extended stay is more resilient post-pandemic, which helps us to make our occupancy steady, our breaking costs lower, and returns higher. Being a service apartment brand is always beneficial as one can convert that service apartment into a hotel later, as per their choice however a hotel will always be a hotel. The flexibility of this asset is quite advantageous. We want to capitalise on these plus points and create more brand awareness. Our focus will be more on the marketing part for India. I believe that once the Citadines opens in Gurugram we will surely attract more visibility."
While speaking about their occupancy levels in the country, Hoshang Garivala, Country General Manager-India, The Ascott Limited said for the last six months they are witnessing over 85% occupancy across their six properties in India.  "We have seen an increase of about 25%  in India. Even during the pandemic, all our properties were doing exceptionally well. In our case, Covid has made people aware of service apartments. All our properties gave positive GOPs (Gross Operating Profit) all throughout covid. Our Bengaluru property was doing around 55% while our Hyderabad property was doing 70% during covid. All in all we had done quite well during covid. We see that currently our ARR is doing exceptionally well; it's around 20-25% which is over 2019. Our Pune and Hyderabad properties' ARR ranges between 25% -27%."
Informing about their strategy for the next 3 years in India Miccolis said, "Currently we have around 5,600 units. We are targeting 10,000 units by 2026-2027." Garivala added that they are not only focusing on service apartments and co-living but with exceptionally good ARR and occupancy rate they are now eyeing on competing with hotels. "In our portfolio, we have Oakwood Hotel and Apartments under the brand. We have signed up 3 hotels in India, and we already have many hotels under Oakwood Hotel and Apartments in Japan, Bangkok etc. and they are receiving overwhelming response from the properties. We aim to receive same response from Indian market as well," he concluded.