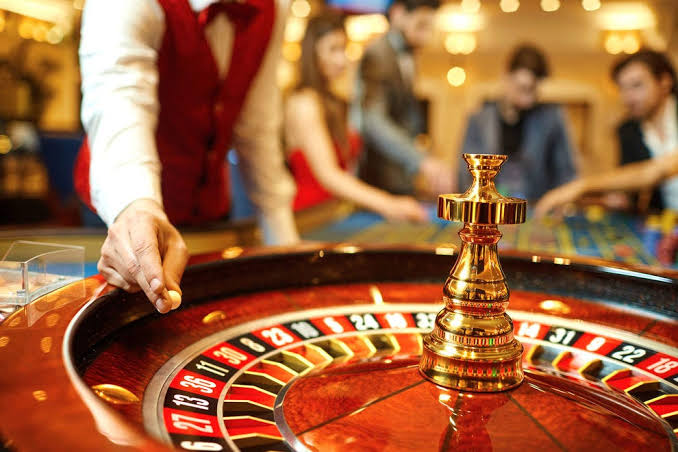 Future Market Insights Inc. reveals the booming demand for casino hotels, fueled by the remarkable double-digit expansion of the hospitality sector over the last decade.
In 2022, the worldwide casino hotel industry boasted a market worth of $191 billion, and projections indicate it will surge to a staggering $321.4 billion by 2033, maintaining a steady growth rate of 4.8% CAGR. This escalating trend is intertwined with the increasing allure of casino hotels among travelers, as the tourism market experiences a surge.
The surge in demand for casino hotels can be attributed to the robust growth of the hospitality sector, which has achieved double-digit advancement over the past ten years. Simultaneously, the growing preference of tourists for luxurious accommodations has created a fertile ground for extensive opportunities within the global casino hotel market.
Casino hotel establishments present a unique blend of comprehensive casino facilities and on-premises temporary lodging. By offering guests the best of both worlds – lodging and gambling – these venues cater to various aspects of entertainment and leisure. This integration allows casino hotels to provide all the essentials for gamblers under a single roof, with the hotel and casino conveniently co-located.
The casino hotel market's prominence stems from its diverse range of popular gambling options, including poker, blackjack, slots, roulette, and more. Furthermore, these establishments offer a spectrum of services such as dining, accommodations, valet parking, swimming pools, and other standard hotel amenities.
Analyzing the casino hotel market's trajectory, Future Market Insights projects a 4.8% CAGR growth between 2023 and 2033, reaching an impressive $321.4 billion in 2033. This follows a substantial growth phase from 2018 to 2022, which witnessed a 3.1% CAGR.
Investors in the sector have capitalized on this remarkable growth, establishing lavish casino hotels across prime regions. The revenue generated by the casino hotel industry encompasses a wide array of services, including entertainment, dining, lodging, gaming, and more, establishing these venues as preferred choices among tourists.
The surging demand for casino hotels correlates with evolving vacation trends in emerging nations, facilitated by increasing disposable income. As the preferences of travelers change, the casino hotel market's prospects expand. Moreover, the market experiences seasonal spikes during the summer and spring seasons when individuals prefer to travel under favorable weather conditions.
Key Drivers of the Regional Casino Hotel Market
Expansive Employment Opportunities Drive Growth
The casino hotel industry offers an extensive array of employment opportunities, playing a vital role in a country's economic development. Careers within the industry span gaming managers, supervisors, security guards, slot machine supervisors, gaming dealers, and more.
This sector's strengthening employment landscape contributes to the growth of the casino hotel market. Skilled individuals are in demand for roles such as front desk, technical assistance, food and dining, entertainment, gardening, and maintenance, further bolstering the market.
Rising Vacation Trends Propel Global Growth
The growth of the casino hotel market is fueled by changing lifestyles and the increasing demand for leisure time. Busy schedules have prompted individuals to seek quality family time and relaxation through luxury vacations. This trend is accentuated by the global surge in tourism, promoting the growth of casino hotels.
Luxury vacations have gained traction in developing countries, where urban dwellers opt for overseas destinations to unwind. This practice, once prominent in developed nations, is now prevalent in emerging countries, further driving the expansion of the casino hotel market.
Online reservations enhance convenience for travelers and staff members alike, enabling easy accommodation alterations and access to real-time offers and deals. This user-friendly aspect attracts a growing number of travelers, positively influencing the casino hotel market's growth.
Regional Insights
Outlook for North American Casino Hotel Market through 2033
Increasing Casino Numbers and Vacation Trends Propel Growth
North America dominates the casino hotel market, with the United States contributing a major share due to its advanced gaming and casino sector. Renowned casino cities within the country drive significant revenue for the region's casino hotel market.
Las Vegas, famously dubbed 'Sin City,' holds the distinction of being the premier global casino destination. The city's hotels and resorts offer an exceptional setting for indulging in casino games.
The North American region held 35% of the global casino hotel market share in 2022. Recent impacts include the expansion of internet gaming and evolving customer preferences. Innovative services and experiences have been introduced by several casino hotels to differentiate their offerings and attract a broader range of guests.
Asia Pacific's Casino Hotel Market Prosperity
Increased Gaming Sector Investments Drive Revenue
Asia Pacific is a substantial player in the global casino hotel market, drawing significant revenue from countries such as Singapore, South Korea, China, and parts of Australia.
The region benefits from the growing popularity of luxury vacations that include visits to adjacent casinos and gaming destinations in emerging nations like India.
In 2022, the Asia Pacific region captured 29.85% of the global casino hotel market share. Projections indicate continuous growth until 2033, fueled by international gaming corporations' investments in developing nations within the region. License approvals are expected to pave the way for profitable expansion opportunities.
Noteworthy Casino Hotel Ventures
Oyo Hotels & Homes, an Indian firm backed by SoftBank Group, ventured into the casino hotel market by acquiring Hooters Casino Hotel in Las Vegas in 2019. Managed by American partner Highgate, the property was renamed Oyo Hotel & Casino, showcasing the market's evolving landscape.