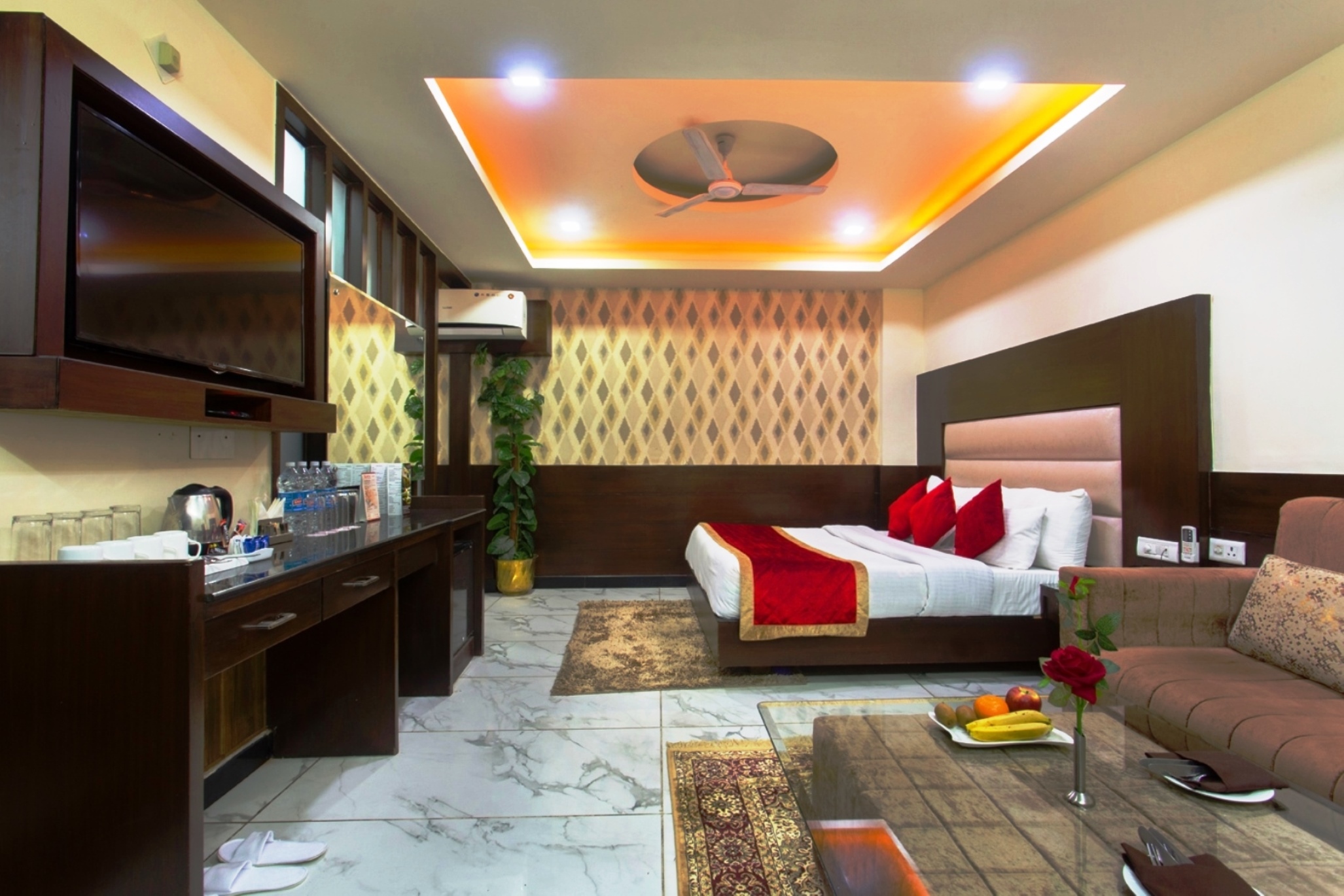 Concept Hospitality Pvt. Ltd., India's leading environmentally sensitive hotel chain, has marked its presence in Jammu and Kashmir with the opening of The Fern Residency, Katra. With this new opening, the company now has a presence in 8 of India's main temple towns – Ajmer, Dwarka, Haridwar, Hubballi (Hubli), Junagadh, Katra (Vaishno Devi), Sarnath (Varanasi) and Somnath.
Expressing his pleasure at the new opening, Suhail Kannampilly, CEO, Concept Hospitality-The Fern Hotels & Resorts said, "We are delighted to have a presence in this historic and holy location that serves as a base for pilgrimages to Vaishno Devi. We have been steadily growing our Fern brand all across India and are now present in over 75 key metros, tier I & II cities and in resort destinations covering beaches, hills & mountains, temple towns, historical monuments, jungle safaris, forest resorts, wildlife sanctuaries, lakes, palaces and deserts."
On the occasion of the rebranded launch of the hotel, the owners Ambrish Magotra and Rajinder Singh Manhas, Managing Directors, Magotra and Manhas Hotels Pvt. Ltd. mentioned, "We are very pleased to partner with Concept Hospitality to launch their first eco-friendly Fern branded hotel in Jammu and Kashmir. We have a loyal base of guests that stay with us when they visit Vaishno Devi, who will now get to enjoy the environmentally sensitive facilities, services and operations that the Fern hotels are so well known for. Our hotel will additionally benefit from the strong sales presence the Fern brand enjoys with leading online portals and the top travel agents and consolidators all over India."
The Fern Residency, Katra is conveniently located in the main city, with easy access for pilgrimages to Maa Vaishno Devi. The hotel offers 68 well-furnished rooms in 4 different category options, each room well-appointed with all modern facilities and amenities, including high-speed Wi-Fi internet access, LED televisions, complimentary bottled drinking water, tea/coffee makers and eco-friendly room lighting & bathroom amenities. The hotel also has a pure vegetarian multi-cuisine restaurant, banqueting space and Spa therapy for its guests.