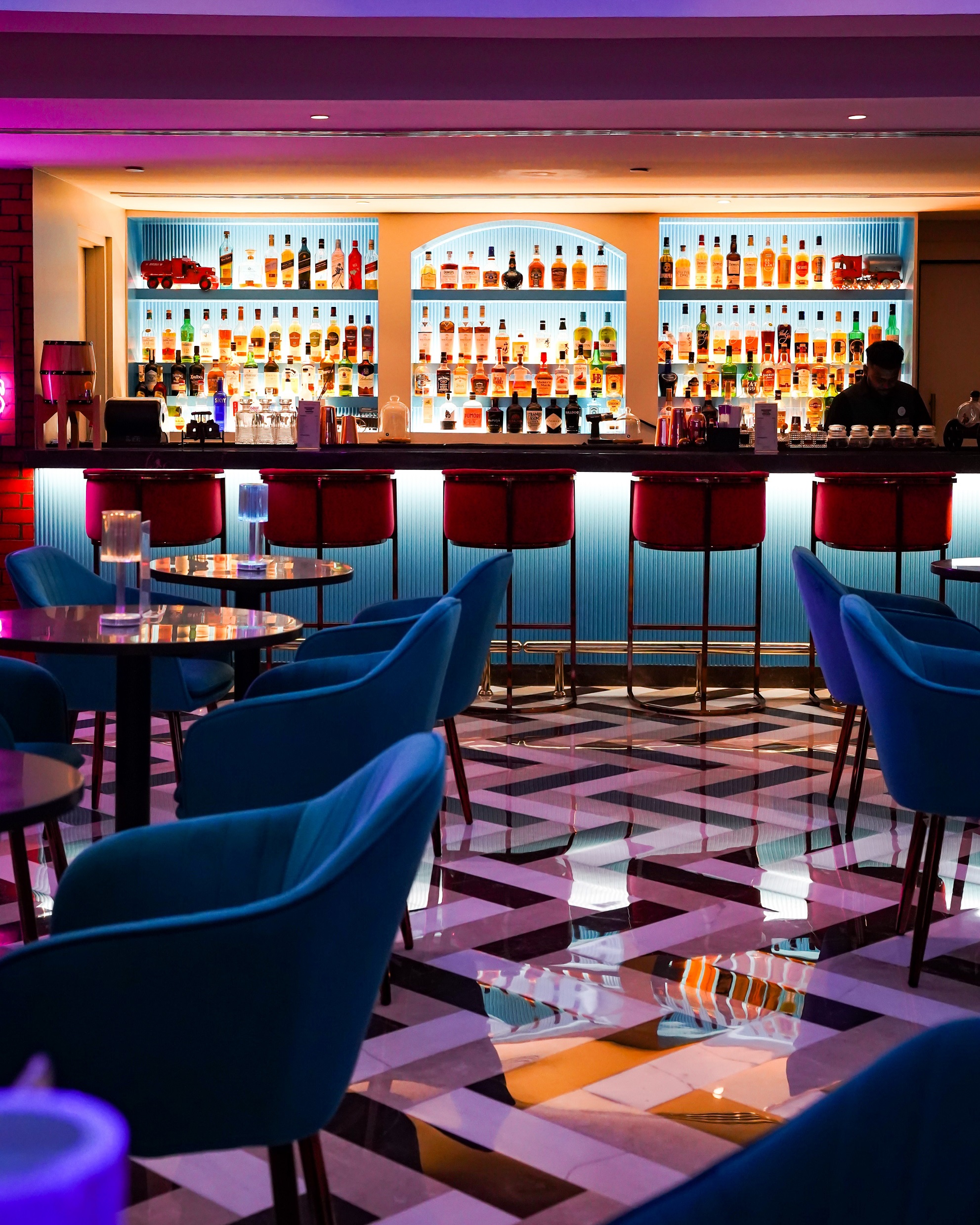 The Orchid Mumbai has opened its newly refurbished whiskey lounge and bar – Merlin's which is aesthetically made to elevate customer experience and leave a high impact on consumers.
The comfortable seating, vibrant colors of royal blue comfortable chairs and electric red bar stools make it look happening and want to come repeatedly.It's a perfect cozy setup with elegance personified and makes the guest feel completely upbeat. The brick-style wall with Merlin's logo ensures to meet the eyeballs of the guest.
At Merlin's, guests can croon their way to some of the melodious vibes along with some delectable food and classic drinks. The venue hosts Karaoke nights during the weekdays and live music on Fridays and Saturdays. Drawing crowds of all ages it offers varied karaoke song tracks from regional classics, Bollywood To English.
Merlin's is an ideal venue for hosting kitty parties, birthday celebrations, get-togethers,private parties, and other memorable engagements. The theme and event can be customized as per guest expectations so that it perfectly complements the uniqueness of the occasion.
The bar is well stocked with 99 different premium whiskeys, which are called from different parts of the world that give an upbeat look and feel to this exceptional lounge. Japanese whiskeys like Yamazaki single Malt, HibikiSuntory, and Tenjaku whiskey will pamper your drinking soul to the next level.Monkey Shoulder from Scotland, Dewars aged 8 years, 12 years, 15 years, andeven 25 years is also rare and found at Merlin's. Irish spirits like Teelingand Bushmills are a complete treat by themselves. Chivas Regal aged 25 years is a rare gem to find and is available at Merlin's.
Merlin's is a must-visit place for those who love the vibrant ambiance, and acoustic music, paired with the rarest single malts and whiskey, and for folks looking to bring out the singer in them.