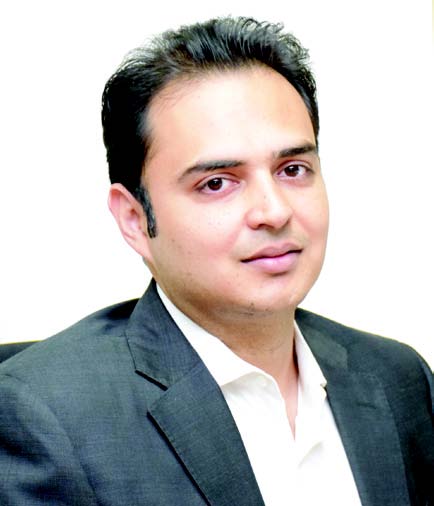 Leisure Hotels Group (LHG), an experiential luxury resort chain in North India, has been witnessing 25% Y-O-Y growth (compared to pre-covid levels). In a conversation with Asmita Mukherjee, Vibhas Prasad, Director, Leisure Hotels Group said that buoyed by their rapid growth the group is exercising their expansion strategy by launching a boutique property in Naukuchiatal in the current year and a high-end luxury property in Mussoorie within the second quarter of 2023. The brand also has plans to expand its presence to Corbett Park, Jaipur and Goa.
Kindly brief us about the profile of LHG and what is the number of properties that are owned by the group and how many properties are run by the brand?
At Leisure Hotels Group, we have been able to make our mark as a major player in North India's hospitality sector. Our portfolio consists of smart hotels, boutique resorts, luxury villas & bespoke camps, incorporating beautiful properties across tourist & scenic destinations offering leisure, adventure, wellness, wilderness & spiritual experiences. Since the time of our first venture at Nainital – The Naini Retreat in September 1989, the group has had the opportunity to serve the largest number of tourists in Himachal, Uttarakhand & U.P at many sought-after locations such as Nainital, Corbett National Park, Haridwar, Rishikesh, Ramgarh, Bareilly, Kausali, Dharamshala etc. Of our 29 properties, 9 are managed and 20 are owned.
Kindly brief us about your business model.
Initially, the business model was to build for ourselves. However, over the last two decades, the group is evolving to build a business model which is "asset right". This model entails the company building experiential properties on lease with Mahindra Holidays in Corbett & Naukuchiatal and on a Management basis with IHCL in Corbett & Haridwar.
In our quest to optimize the asset right mix of owned & managed, roughly 65 per cent of the Group's portfolio is owned while the rest is managed.
Being a Hotel Owner & Operator, the group believes that an asset right philosophy is a right way of deploying capital for maximum returns keeping the risk-reward spectrum in mind. Hence, the group continues to explore opportunities under Lease, Management & now even Manchise. The group constantly reviews the commercial viability of its asset portfolio and takes decisions from time to time that helps to monetize its asset mix strategy.
What are the new products that you are planning to launch? What is the USP of Leisure?
LHG is the largest hotel chain operating in Uttarakhand for the last three decades. As pioneers in the field of hospitality in Uttarakhand, we have been able to set standards & drive quality by offering good facilities & services to our guests.
We are about to launch a boutique property in Naukuchiatal in the year 2022 and high-end luxury property in Mussoorie in the second quarter of 2023.
Our brand promise is built around easy accessibility, curated experiences, value for money and above all, a well-appointed naturally distanced resort which is sanitized with stringent safety protocols.
What are your marketing strategies?
The group often does a 'full-funnel' marketing strategy that blends both brand awareness and performance marketing. The group uses omni-channel marketing to provide guests with a personalized and seamless experience.
Kindly let us know about the investment and expansion plans of the group.
We plan to add a Boutique Resort in Naukuchiatal by December 2022 and one luxury boutique resort in Mussoorie by March 2023. Along with this, we are transitioning The Naini Retreat (Nainital) into IHCL SeleQtions. We are also planning for expansion in Corbett Park, Jaipur and Goa.
What are your goals for 2022-2023 and how do you plan to reach your target?
In terms of revenue, we expect to increase our revenue by 15% on average across the board.
We intend to reach our target through an optimal mix of online and offline marketing activities, which will include exhibiting at travel trade shows, road shows to develop new regional markets outside of Delhi NCR, advertising in leading newspapers and magazines, and online efforts that will include paid campaigns with offers & experiential packages to further strengthen our brand presence.
What is the reason behind Leisure Group's strong presence in the Northern India region but not in the Eastern and Southern India region?
For the last couple of decades, our focus has remained on the hill states of Himachal & Uttarakhand as we feel that there is still a lot of untapped potential in these two states for experiential tourism.
Over the next couple of years, we should be able to monetise the potential with new properties in these destinations. We have already started looking out to grow across the country in leisure destinations with an asset lite model through management contracts.
asmita.mukherjee@saffronsynergies.in
asmitamukherjeehbiz@gmail.com