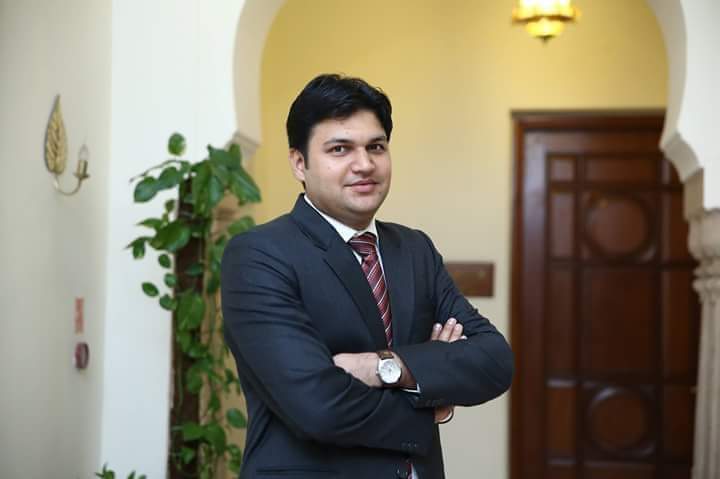 Stotrak Hospitality is the brainchild of three hoteliers, Yogita, Manish and Pradeep who came together to give form to a vision of running a business to create experience-driven stays in the country. Having been founded in 2020, the brand has successfully managed to gain popularity among consumers within a very short span of time. It is currently operating/ managing 4 hotels in Uttarakhand and 2 hotels in Rajasthan. Asmita Mukherjee spoke with Pradeep Shekhawat, Partner, Stotrak Hospitality to know more about their plans for 2023 and beyond.
What is the business model followed by Stotrak? Are you planning to adopt new business lines in the near future?
We are currently operating on management consultation, revenue sharing and sales & marketing support models. For the initial 5 years, our plan is to follow a very asset-light model of operations.
Going forward we shall surely be exploring newer avenues of business, which will include leasing to long-term management contracts and even having hotels of our own.
What is the number of properties that are owned by the group and how many properties are run by the brand? 
We are operating at 4 properties in Uttarakhand and 2 properties in Rajasthan. Our profile boasts 6 beautifully architected hotels such as Sukoon Retreat and Spa, Dakpathar, Uttarakhand; The Kenilworth, Mussoorie, Uttarakhand; Spice hotel, Selakui, Uttarakhand; Rishikesh Grand, Rishikesh, Uttarakhand; The Earth Resort and Spa, Ranthambore, Rajasthan; and Desert Adventure camp, Jaisalmer, Rajasthan, which offers world-class amenities for guests.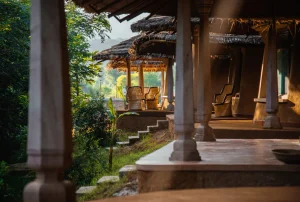 What are the new products that you are planning to launch?
We are planning to expand our portfolio in Himachal and in Jaipur.
One of our very special projects – Amyr's Estate, a luxury property in Himachal is coming up on the outskirts of Nahan, which is very close to the new Paragliding site approved by the Govt. of Himachal which has recently started operating flights from June 2022. This hotel would be purely a company-owned luxury hotel and we are planning to launch the operations by Diwali 2023.
Another property situated in Jaipur very close to Jalmahal, would be a boutique 18-room hotel, focused on the leisure segment.
What are your market strategies to compete with other brands which already have a strong foothold in the same space?
Our strategies have been very simple, to provide delightful services backed by unique products. Consistency in services being offered creates a niche space in the market for itself, that's what we have been able to do in the past two years. Providing our guests with a similar quality in all our hotels. Most importantly in today's scenario what is online sells it, hence we have a huge marketing team which is on its toes to provide us with the most visibility across platforms.
The industry experience of us three gives us confidence as well as strength to our properties to make memorable memories for our guests.
Kindly let us know about the investment and expansion plans of the group.
The group is currently investing in the project in Himachal and shall further keep expanding in a sustainable form, taking a step at a time is what we have mastered, being born during the covid-19 times.
We shall focus on strategic expansion which will give us footprints as well as help us add more unique experiences.
What is the number of rooms that you plan to add by 2023?
Currently, we are operating with a total of 160 keys in our hotels. We are adding another 20 rooms to our existing hotels. If all goes well we are targeting to add another 75 keys to our hotel portfolio in the year 2023. Also, we plan to expand into 3 more destinations.
What are your goals for 2022-2023 and how do you plan to reach your target?
Our goals for the year are clearly sustainability and creating more opportunities of being able to be environmentally sensitive. With the right type of associations, it has been easier for us to create these within our destinations, a few initiatives like the use of solar electricity, organic vegetables, rainwater harvesting and minimising the use of single-use plastic. Going forward these initiatives will be strengthened and we shall continue to add more such practices.
Which geo-locations are you targeting to penetrate?
We are targeting locations such as Jaipur, Udaipur, Kumbhalgarh, Mukteshwar and Goa. Our business development team is currently looking at various options wherein we are in talks with the hotel owners and other stakeholders.
asmita.mukherjee@saffronsynergies.in
asmitamukherjeehbiz@gmail.com