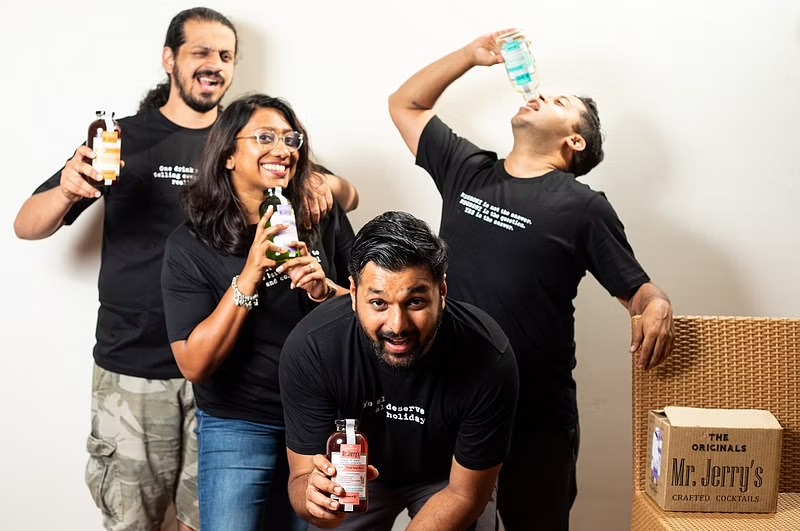 Mr. Jerry's is India's first commercially available, ready-to-serve cocktail range. The brand was launched in December 2020 by Mrinal Manu and Rincy Varghese of Blue Ocean Beverages and is led by beverage mavericks – Arijit Bose and Pankaj Balachandran. The ready-to-serve cocktails are currently available in six variations across Goa, Bengaluru, Delhi, and Mumbai. The brand aims to launch in West Bengal, Pondicherry, and Telangana soon and project to achieve a turnover of INR 5.5 crores in FY 2022-23. Asmita Mukherjee spoke with Rincy Varghese, Brand Manager, Blue Ocean Beverages to understand Mr. Jerry's strategy to capture the niche market.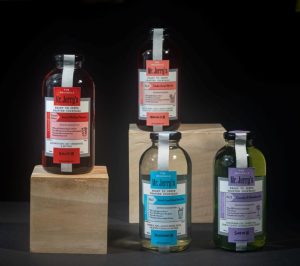 How has the journey been since Mr. Jerry's inception?
We did have our share of hardships, which involved getting approvals and educating the officials about the brand and how it works. In fact, we still face difficulties with some cities. Apart from these challenges, we have received quite an overwhelming response from people within and outside the industry and hope this support keeps continuing.
How do you plan to capture the bottled cocktail market?
Mr. Jerry's is the only Ready-to-Serve bottled cocktail available in India. Mr. Jerry's was formulated by the topmost bartenders in India – Arijit Bose and Pankaj Balachandran. Mr. Jerry's is for the true cocktail aficionado who is not looking for flavoured low alcohol or non-alcoholic alternatives but rather the real deal. It is as simple as pouring over ice and serving which makes it an easy and convenient option to get a great bar-style cocktail anywhere you need. Our brand ensures that a true cocktail lover would find this product as one that not only tastes great but also solves many problems – like the need to have multiple spirits and the know-how to make a cocktail so that one can enjoy it.
Have you planned for any B2B (restaurants/hotels) tie-ups?
We are planning on tie-ups with hotels and restaurants as a phase-II of our brand because as a product it comes in handy in high-volume bars where a bartender can ensure they are able to hand out consistently good drinks to patrons in a flash. Also for many restaurants that focus on food and may not have the space for a bar programme in place for cocktails this can plug in perfectly and power the restaurants to give its patrons a choice of cocktails to imbibe alongside their finger-licking food options. We also plan to tie up with event and wedding planners so that we can provide them with the option of adding a cocktail bar in their offerings to potential customers.
Which geo-locations (tier-I / tier-II / tier-III) have greater demand for your products?
Since cocktail consumption is in its nascent stages in India the key markets for us are the tier-I cities and a few tier-II cities. Another reason is the complicated and elaborate approvals and permissions procedures of each state excise that is required for alcoholic beverages in India.
What are your future plans for the brand? Kindly explain your investment and expansion (international) plans?
We are currently available in Delhi, Mumbai, Bangalore and Goa. We intend to introduce Mr. Jerry's in Kolkata, Hyderabad and Pondicherry very soon. We are also looking at moving to a few key international markets such as Singapore and Dubai. Another avenue we are looking at entering is the Duty-Free outlets in Indian International Airports.
We are also working on introducing additional cocktails to our existing lineup of 6 cocktails.
Who has funded Mr. Jerry's till date?
Mr. Jerry's is funded by Blue Ocean Beverages Pvt. Ltd., a company based in Goa engaged in the business of manufacturing and marketing various alcoholic beverages across the country.
asmita.mukherjee@saffronsynergies.in