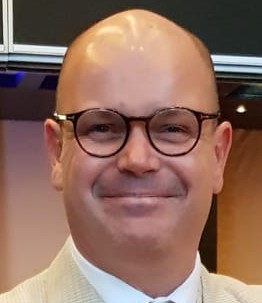 Disha Shah Ghosh | Mumbai
With the growing middle class population in India looking for experimenting with premium beverages, Guirec Danno, MD, Asia Pacific, Distell International, is keen to position its blended scotch whisky, 'Scottish Leader' as a preferred choice among the corporates as well as millennial consumers alike. He spoke to Disha Shah Ghosh at length about the smooth and sweet taste of Scottish Leader, the developing whisky market in India, and it's potential for growth in the coming five years.
Tell us about your recent three-city visit to India.
We have been working with Aspri Spirits since 15 years, starting with our South African wines, and launched Scottish Leader in India 5 years ago.
The Indian whiskey market is the largest in the world; we see great opportunity for scotch in particular. Despite it being a relatively small segment, it is growing very fast. Currently, we are distributing Scottish Leader in 15 states, and our visit in Mumbai, Bengaluru and Delhi is important from distribution point of view. Alongside, we are getting to know our consumers, trade, and key decision-makers in each of the cities to understand how the scotch whisky market is evolving.
We have a good distribution network; making the product available in direct consumer side working with retail liquor stores as well as on the HoReCa side with hotels, cafes, restaurants where whisky is being consumed. We will continue developing the distribution network, but we also want consumers to experience the product that is why we are organising consumer tasting events, cocktail weeks, where they can discover Scottish Leader neat or mixed with other drinks.
How important is India as a market for Scottish Leader?
In Asia Pacific, given the size of the market, India is number one priority for us to build the brand awareness. We have a strong presence in Taiwan, where we are the second largest scotch whiskey brand, and we want to replicate that position in India. We believe with our product quality, we will be able to do that in India, and our partnership with Aspri will help us in that direction.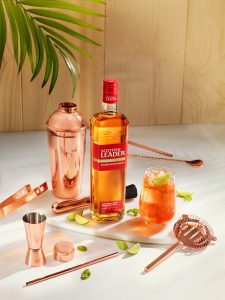 India has a population that is now experimenting with wines. How do you view the competition for your product?
India has a strong, historic relationship with whiskey, especially scotch. We see the younger generation, especially millenials experimenting with their drinks at different occasions.
The size of the whiskey market in India is way higher with 218 billion cases, and wine has only 2.8 million cases. Drinking scotch whiskey is a part of the culture, and it is still growing, and we are seeing imported segment are growing very well, more than the overall whiskey segment. Drinking whiskey is an aspiration, and with higher disposable income, consumers are looking at premium beverage.
What is the price point for your product?
Currently, there is dual taxation in India, creating a huge difference in import and selling price. If there is rationalisation of taxes then the consumption of premium whiskey will be faster. In Maharashtra, the product is costing INR 2,100; however in some places its price goes up to 2,700+ as well.
Tell us about your outreach programme in India?
We cover more than 90% spectrum of the key whiskey drinking markets with presence in 15 cities, scotch in particular. What we are looking at adding more depth to the distribution, with more cities, and towns being added, and more HoReCa or retail outlets to create visibility and volume moving forward. We have a good mix in terms of price point, and we are also placed in travel retail in Duty Free Shops of Mumbai and Delhi.
India ranks very happy on our priority list after Taiwan. India is a developing market for premium scotch whiskey. The CAGR of the segment is around 20% in the last five years, and going forward the acceleration of penetration of scotch is important. We believe we will be an active participant in the growth of scotch market in India, and will be engaging with the consumers through on ground activations.