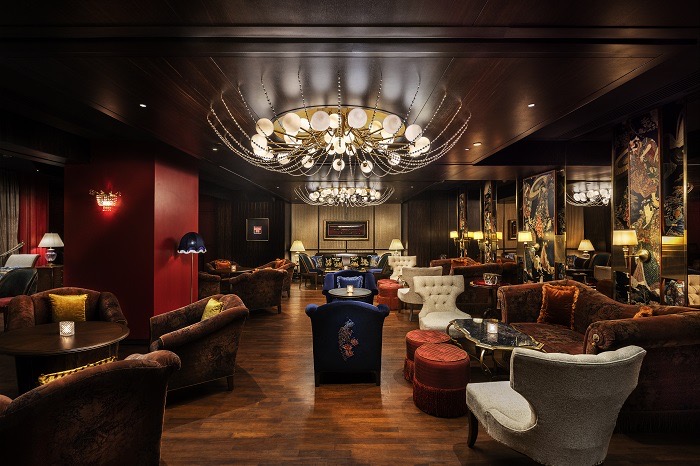 On August 10th, the enchanting speakeasy, ZLB23, nestled within The Leela Palace, Bengaluru, is about to set the Indian cocktail scene ablaze in a groundbreaking collaboration. Joining forces with the world-renowned neo-speakeasy, Paradiso, from the vibrant city of Barcelona, this unprecedented bar takeover is destined to redefine the art of mixology.
Paradiso, revered as the world's number one cocktail bar, is celebrated for its unparalleled ingenuity and innovation. Now, its CEO & Owner, Giacomo Giannotti, brings the concept of "paradise" to India, promising an otherworldly experience for cocktail enthusiasts. During this takeover event, Paradiso's mixology prowess will take center stage, showcasing signature creations like the Kryptonite and the Evolution Negroni—masterpieces that tantalize the taste buds with a fusion of flavors and captivating presentations.
This bar takeover transcends geographical borders, gathering virtuosos and talented mixologists from diverse cultures and backgrounds to India. The Leela Palace, Bengaluru, has meticulously curated an extraordinary lineup of exceptional bars from around the world to grace ZLB23's premises. Through this initiative, the local cocktail scene will be ignited with new perspectives and techniques, elevating Indian mixology to international acclaim.
Prepare to be transported on an exhilarating journey through the world of mixology during this extraordinary celebration. The event promises an array of captivating workshops, live demonstrations, and engaging discussions with the participating mixologists. Each interaction will leave you spellbound, as you gain insights into the secrets behind these sensational libations.
The takeover has already seen resounding success with renowned bars like Atlas Singapore, Employees Only – Singapore, Vesper Bangkok, and Handshake, among others, leaving their mark on ZLB23. With more exciting takeovers scheduled in the coming months, featuring bars like Himkok and COA, the future holds even more thrilling mixological adventures.
Pradeep Kandari, EAM – Food & Beverage at The Leela Palace, Bengaluru, expressed his enthusiasm, stating, "ZLB23 has been at the forefront of transforming Bengaluru's cocktail industry. Our collaboration with Paradiso, the Best Bar in the World, exemplifies our dedication to elevating cocktail culture in India. We take immense pride in providing our valued customers with extraordinary experiences that linger in their memories. Our ultimate goal is to showcase India's rich cocktail culture on the international stage by welcoming the world's top bars to Bengaluru."
Prepare to immerse yourself in an extraordinary celebration of unparalleled cocktails as Paradiso takes over the reins at ZLB23. Embark on this captivating journey through the world of cocktail craftsmanship, and let yourself be enchanted by an unforgettable mixological experience that will leave you mesmerized.