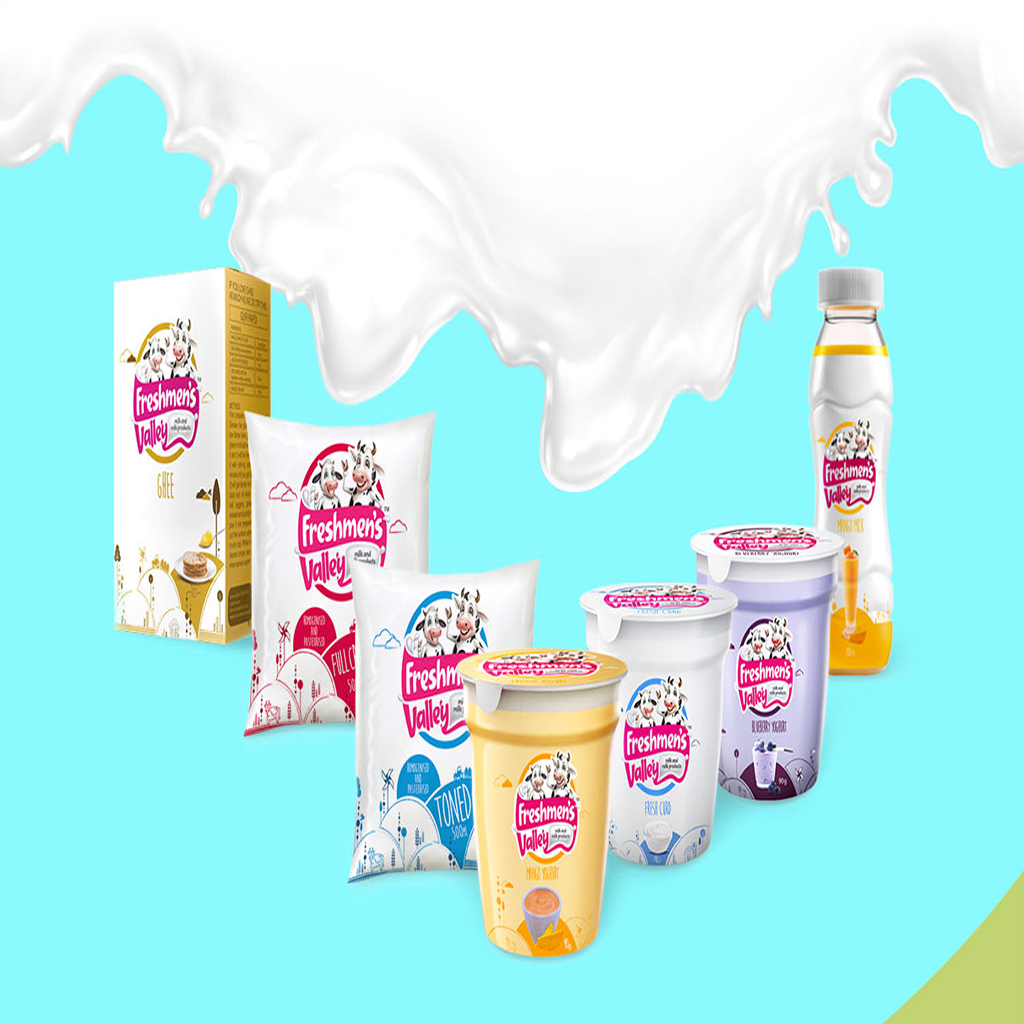 Freshmen's Valley is all set to revolutionise the Indian dairy industry with its premium dairy products. At the inauguration of its plant recently, the brand also announced the launch of Freshmen's Valley Milk across Uttarakhand and Bahjoi, in Sambhal district, Uttar Pradesh as part of first phase of operations. The company in the next few years aspires to increase its footprint across Northern India and reach out to more than 5,00,000 farmers to develop the dairy farming industry in Uttar Pradesh.
Combining traditional values and high-end cutting-edge technology, the company has introduced pure and premium dairy milk, in keeping with international quality standards. This first product offering will be pouch milk, which will be available in 5 variants – Full Cream Milk, Standardized Milk, Toned Milk, Double Toned Milk and Skimmed Milk. Freshman's Valley will also offer an assortment of other dairy products like Fresh Curd, Chaach, Masala Chaach and Malai Paneer.
Speaking at the launch, Anant Choudhary, Director, Freshmen's Valley said, "Freshmen's Valley dairy products are being introduced to the market to bridge the quality and standards divide that persists in the dairy industry today. Our products and packaging are in keeping with international parameters. Our aim is to provide the most hygienic and purest dairy produce to our end consumers. Our stringent quality guidelines are an amalgamation of cutting edge technology and conventional insights.
He added further, "We have entered the premium branded dairy segment with a commitment towards inclusive sustainable development of the local dairy communities. Our investments in Sambhal region are first of its kind, aiming to provide better livelihood mechanisms to the locals. It is our token of gratitude."
Freshmen's Valley was incorporated in 2015 with an aim to transform the dairy production processes in India by breathing a new lease of life into staid and conventional methods of operations. With an investment of INR 50 crores, the company has created a sustainable business model which not only delivers quality product to the consumers but also benefit it's most important stakeholder; the farmer.