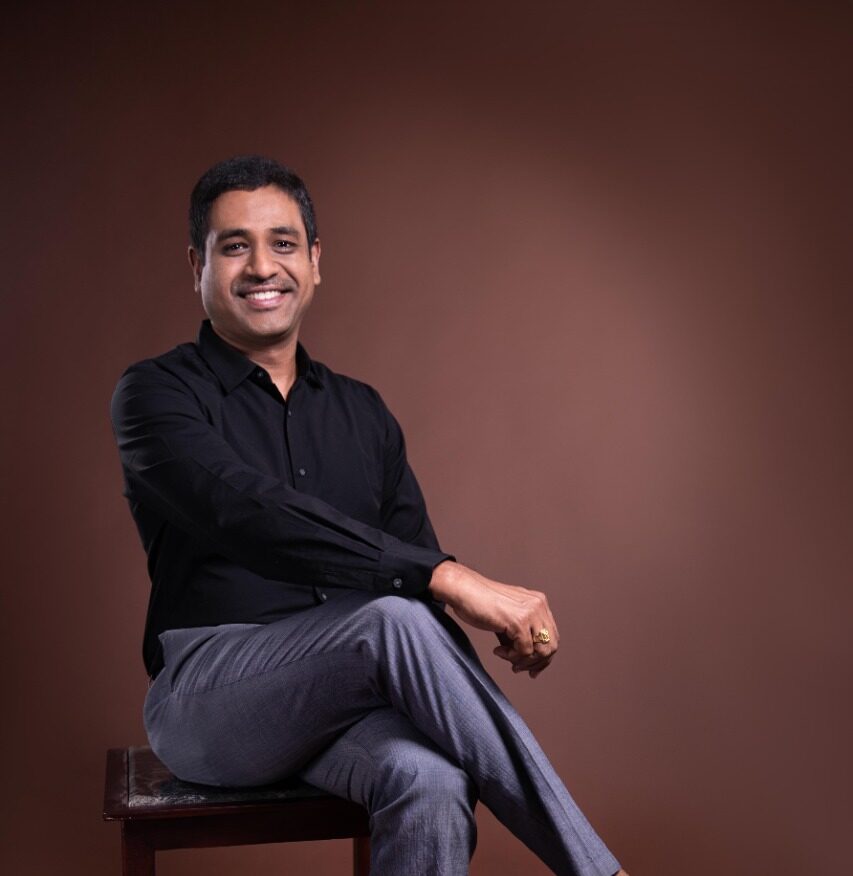 Asmita Mukherjee | Hyderabad
Teja Chekuri started his career in the US IT industry as a database administrator and likes to call himself an F&B entrepreneur by chance. Chekuri who is the Managing Partner at Ironhill India and holds several board level positions in different companies debuted in the F&B industry with his first venture Prost in Bengaluru in the year 2012 and then launched Ironhill India in 2018. After that, he never looked back. He has had considerable success in the US F&B industry where he introduced the South Indian restaurant – Godavari which has 26 outlets at the moment, in addition to the recently started Madras Dosa Company – a QSR and Vaanga – a fusion Indian restaurant in SeaPort Boston. Closer home, Chekuri has recently introduced Ishtaa – a vegetarian restaurant in Hyderabad, and United Telugu Kitchens (UTK) in Vijayawada; he has plans to expand UTK in Bengaluru and Hyderabad.
Chekuri's vision is to keep bringing new concepts of food and brews to food lovers everywhere. With Ironhill, he is now focusing on India to create a fabulous concept where patrons can enjoy authentic varieties of craft beer served with good food in a great ambiance. Ironhill India has two sub-brands under its umbrella – Ironhill Brewery, and the Ironhill Café. The brewery serves freshly brewed alcohol to be paired with 240 offerings from the food menu and it has an established presence across 6 cities of India – Bengaluru, Hyderabad, Vijayawada, Nellore, Visakhapatnam, and Rajahmundry. Ironhill Café has 2 outlets in Hyderabad and offers great coffees to be paired with pizza, pasta, sandwiches and burgers, Chekuri informed.
Ironhill India holds the record of being the world's largest microbrewery spread across an area of 1.3 lakh sq. ft. in Bengaluru, which can accommodate over 2,000 people at a time. The brand which works in a FOFO model is planning to open 2 more outlets in Bengaluru by the first half of 2023. Chekuri also added that the brand is currently in the process of exploring expansion options in Rajasthan and Pune. "The idea is to explore the cities which are comparatively new, in terms of microbrewery market and discover the opportunity to be the first mover in these cities. In Hyderabad and Bengaluru where the brand has a good presence, there is no competitive microbrewery close to us. We also have 2 in-house architects to maintain the design uniformity across the microbreweries."
Chekuri informed that Ironhill India is planning to open a separate beer manufacturing plant under the Ironhill brand to cater to the canned beer segment. The beer manufacturing unit will produce world-class quality craft beers which will be offered in cans. While elaborating on the plans, he said, "We are in the process of finalising the project site either in Bengaluru or in Goa and the recce is ongoing. The process of excise and other formalities are time taking so we are slowly undergoing all the processes. We have started the basic groundwork and processing of the project report and planning such as the price, sales quantity, sales strategy, estimations, consumption levels, and cost which will take around 2 months to get ready. As per my estimations, we should launch the beer brand by the end of 2023. Our plan is to treat the manufacturing unit as a separate corporate company, under the Ironhill Brand as the brand is already quite famous and has a strong presence in Bengaluru, Hyderabad, Vijayawada, Nellore, Visakhapatnam, and Rajahmundry. So this will give us impetus while launching the beer brand." He also informed that he is planning to infuse INR 50 cr in the initial stages of the beer manufacturing plant project and in the later part they might go for funding.
Commenting on financials, Chekuri shared, "The Ironhill Brand is doing business of INR 150 cr and our target for this financial year is to reach INR 200 cr. We also have our 5 years roadmap ready for the brand and our goal is to reach INR 750 cr along with 20 outlets during the timeline." He stated that the brand has plans to expand in South-East Asian countries such as Sri Lanka, Nepal, Malaysia, Indonesia etc.
Chekuri added that they are planning to introduce a brew school and brew tours at the Ironhill outlets on weekends to make the whole experience more interactive for the customers.
Another of Chekuri's crown jewels is his brand – Prost, which was his first venture. "The brand Prost's offerings are totally different from other ventures." He explained that his vision for Prost was a niche brewery where people don't have to touch food with their hands. The brand offers a unique concept called Prost Exclusive, which is membership-based and is targeted at HNIs, businessmen, corporates and individuals whose net worth is above INR 100 cr. The service of Prost Exclusive is world class and it uses personalised cutlery and alcohol bottles which are engraved with the patron's name. "We have also tied up with several luxury brands such as – Louis Vuitton, Burberry, Hermes and Mercedes. Prost Exclusive already has 45 members and the annual membership costs INR 5 lakhs per year. The 2nd floor of Prost is introduced as the 80 seaters Prost Exclusive, which is reserved exclusively for members," shared Chekuri.
As a firm believer in the Blue Ocean Strategy of finding new market space and creating new demand, Chekuri is always fascinated to explore and offer new categories to his patrons. In line with this thought, he informed that he is planning to launch three new brands by the end of this year. "Purple Potato in Hyderabad and Bengaluru – a modern Indian restaurant for which the menu will be designed by a Singapore-based Michelin Star Chef, Panjio in Bengaluru – a rooftop lounge which will be more focused on music apart from food and Asie in Hyderabad – a pan Asian cuisine restaurant," Chekuri concluded.
asmita.mukherjee@saffronsynergies.in