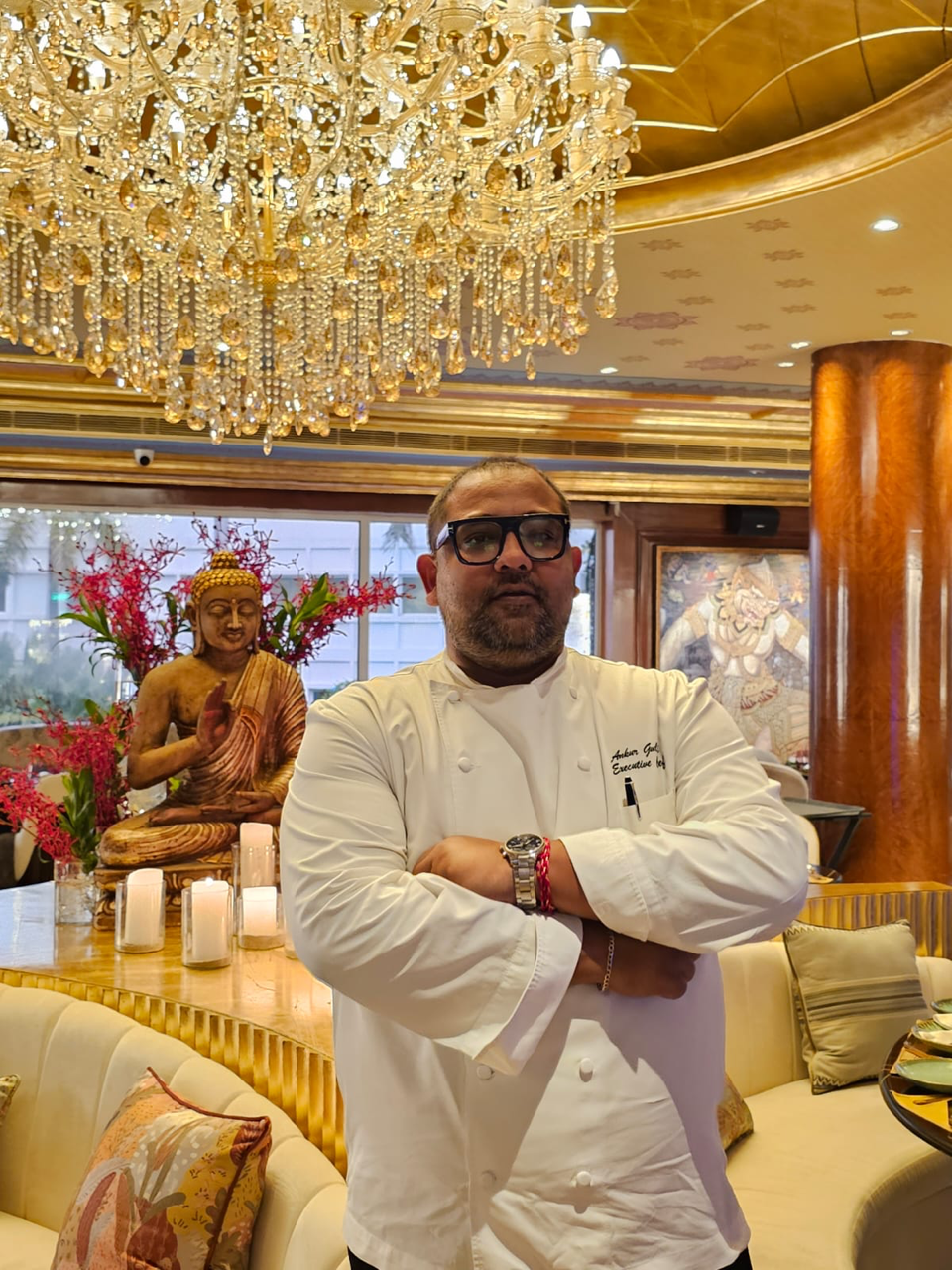 Executive Chef Ankur Gulati, The Claridges Hotel
Nestling in the heart of New Delhi, Erawaan  – The Claridges Hotel's latest dining outpost, takes gourmets on a gastronomic voyage to Thailand, the land of smiles. A combination of authentic flavors, a stunning décor and informed service have won the eatery effusive feedback from discerning diners. In conversation with Neeta Lal, the hotel's award-winning Executive Chef Ankur Gulati elaborates on the concept behind the much-talked restaurant and the hard work that goes into maintaining the consistently high standards of its food and service.
Why did you choose to launch a Thai food restaurant?
That's because Thai cuisine offers a wide array of dishes suitable for different palates and dietary requirements. From spicy curries and aromatic stir-fries to refreshing salads and delicate desserts, there's something for everyone. This versatility makes Thai restaurants accessible and appealing to a broader range of diners.
In essence, the popularity of Thai food can be attributed to its bold flavors, cultural appeal, casual comfort, variety, affordability, and potential for culinary innovation. It offers a unique dining experience that stands out amidst the more formal and traditional fine dining options.
What is the concept behind Erawaan?
"Erawaan" is the Thai name of the auspicious elephant Airavat. The restaurant brings in the culture of Thailand along with its culinary heritage. It provides a glimpse into a rich and diverse culture, allowing diners to explore a remarkable culinary tradition. The experience of enjoying Thai food can be both educational and immersive, adding an extra layer of interest to the dining experience.
Please elaborate on the architecture and design of Erawaan.
The restaurant's interiors are a modern interpretation of contemporary design that pays homage to the enduring cultural history of Thailand. The walls are decorated with vibrant Thai art inspired by the Ramayana, and the ceiling is covered in magnificent mandalas. The vibrant color theme brings to life the richness and warmth of Thai culture.
How long did it take you to launch the restaurant?
Erawaan has been many years in the making and we have tried to create a Thai fine-dining restaurant that emphasises the strong connections between Thailand and India, and the similarity of tastes among both people. At the same time, we've stuck to the true essence of Thai cooking which reflects the characteristics of a waterborne lifestyle. Therefore, aquatic animals, plants and herbs are major ingredients. Subsequent influences introduced the use of animal proteins in Thai cooking. With their Buddhist background, however, Thais shunned the use of large animals in big chunks. Therefore, you'll notice that big cuts of meat are shredded and blended with herbs and spices.
Please tell us something about the history of Thai cuisine.
Thai food is reflective of a confluence of cultures both eastern and western, harmoniously combining into something uniquely Thai. Whether spicy, sweet, sour or savory, harmony and contrast are the guiding principles behind each dish.
Traditional Thai cooking methods were stewing and baking, or grilling. Later, Chinese influences saw the introduction of frying, stir-frying and deep-frying. Culinary influences from the 17th century onwards included Portuguese, Dutch, French and Japanese techniques. Chilies were introduced to Thai cooking during the late 1600s by Portuguese missionaries who had acquired a taste for them while serving in South America.
Thais were very skilled at adapting foreign cooking methods and substituting the ingredients. The ghee used in Indian cooking was replaced by coconut oil, and coconut milk substituted for other dairy products.  All these influences make Thai food wonderfully rich.
Thai food is renowned for its use of herbs and spices. Please elaborate on this. 
Overpowering pure spices are toned down and enhanced by fresh herbs such as lemongrass and galangal. Eventually, fewer spices were added in Thai curries, while the use of fresh herbs increased. It is generally acknowledged that Thai curries burn intensely, but briefly, whereas other curries, with strong spices, burn for longer periods. Instead of serving dishes in courses, a Thai meal is served all at once, permitting diners to enjoy complementary combinations of different tastes. A proper Thai meal should consist of a soup, a spiced salad, a curry dish with condiments and a dip with accompanying fish and vegetables. Sometimes grills may replace the curry dish.
Have you kept the concept authentic? Or Indianised it?
We have kept the concept very authentic in terms of food, service and crockery. We are getting our Thai ingredients flown in from Thailand and have not compromised on the quality of ingredients at all. Erawaan's menu features an exquisite selection of Thai delicacies crafted using only the finest ingredients. It has been curated by reputed Thai Master Chef Tarathip Nooriengsai, and is a harmonious blend of traditional and contemporary dishes, with a focus on exceptional quality and impeccable presentation.
What has been the feedback?
The feedback has been overwhelming since day one. Guests have loved our curation, our preparations and everything about the restaurant. Some guests have also been visiting us daily! There have also been fights over chairs in the restaurant! All this is a reward in itself and motivates us to do our best for our guests. And we hope to continue delighting our guests with our offerings.
(Neeta Lal is an international awards-nominated journalist and Editor)