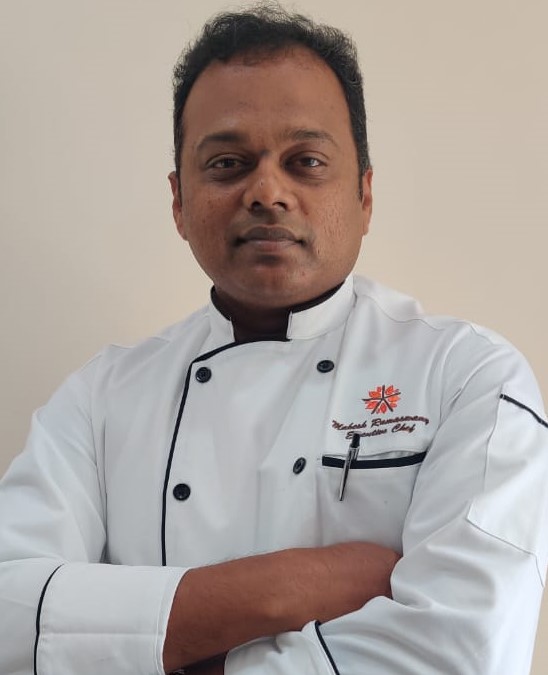 Angsana Oasis Spa & Resort is pleased to announce the appointment of Mr. Mahesh Ramasamy as the new Executive Chef. With an impressive background in the hospitality industry, Mr. Ramasamy brings over 22 years of experience to his new role.
Mr. Ramasamy holds a BSc degree in Hotel Management from Bharathiyar University, and his expertise spans across renowned organizations such as MGM Resort, ITC Fortune, The Tamara Coorg, Kanva Resort, and Clarion. His extensive knowledge and skill set make him an invaluable addition to the Angsana Oasis Spa & Resort team.
"We heartily extend a very warm welcome to Mr. Mahesh Ramasamy, who has joined us as Executive Chef," said Ashley James, General Manager of Angsana Oasis Spa & Resort. "His wealth of experience and culinary expertise will further enhance the dining experience for our guests. We are confident that his creativity and passion for gastronomy will elevate our culinary offerings to new heights."
As Executive Chef, Mr. Ramasamy will be responsible for overseeing all culinary operations at Angsana Oasis Spa & Resort. With his exceptional leadership skills and a deep understanding of various cuisines, he aims to create innovative and delectable dishes that will delight guests and showcase the finest flavors of the region.
Beyond his professional accomplishments, Mr. Ramasamy is an avid sports enthusiast. When he is not crafting culinary masterpieces, he enjoys playing cricket, chess, and basketball. Originally from Coimbatore, Tamil Nadu, he brings a rich cultural background that will undoubtedly influence his culinary creations.
Chef Mahesh Ramasamy's appointment is set to strengthen Angsana Oasis Spa & Resort's commitment to providing exceptional dining experiences. Guests can look forward to indulging in exquisite flavors and culinary delights under his expert guidance.