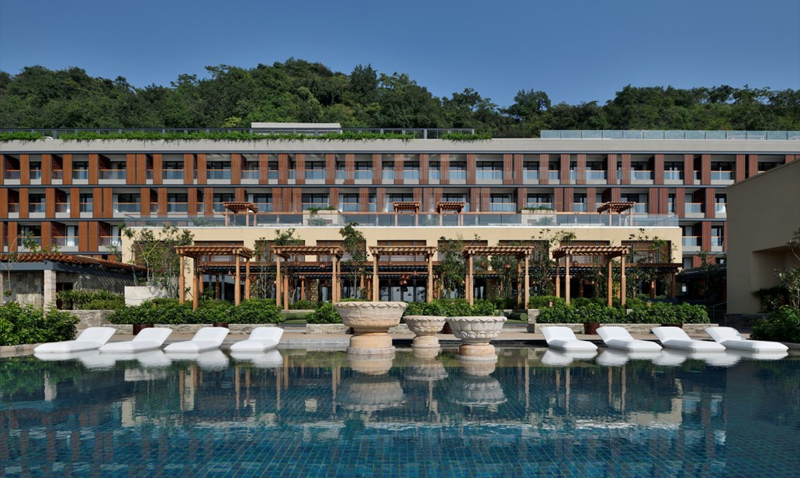 The Westin Resort & Spa, Himalayas has announced a partnership with The Plus Initiative, a joint project between The Job Plus and Tourism and Hospitality Skill Council, to empower the youth and create a skilled workforce for the hospitality industry. Under this program, individuals are recruited and trained as per the standard operating procedures of the hotel they will eventually join thereby deploying them at those hotels on successful completion of the course.
The pilot project launched with The Westin Resort & Spa, Himalayas, is aimed at providing training and skill development to the youth from the state of Uttarakhand. This initiative is a fine example of Marriott International's core value of 'Spirit to Serve' and takes forward Marriott's long-standing commitment to take care of the communities where they operate.
"With our partnership with The Plus Initiative, we aim to provide skill development opportunities for the youth in Uttarakhand to help them turn their dreams to reality. We have a responsibility and an opportunity to be a force for good, and we are excited to be a part of their success story in this industry. With this initiative we mark a step forward in our commitment to continuously evolve and adopt progressive career programs" said Mr. Amardeep Singh, General Manager of The Westin Resort & Spa, Himalayas.
The Westin Resort & Spa, Himalayas is committed to empowering individuals, creating opportunities for them, and helping them reach their full potential. With this partnership, the resort aims to provide a platform for the youth of Uttarakhand to receive industry-ready training and develop the necessary skills required to excel in the hospitality sector. The program focuses on training and developing various skill sets such as culinary arts, food and beverage, front office, and housekeeping. Currently, 30 students are working with the hotel after the successful completion of the 3-month program.
The Plus Initiative is a unique concept that will enable the deployment of a ready workforce in the hospitality sector. The project concentrates on generating employment for a pool of qualified candidates, using the Recruit, Train & Deploy Model with the assistance of training partners, in accordance with the employer's requirements. The program aims to train the youth from local communities to excel in their roles and contribute to the growth of the industry.
The Westin Resort & Spa, Himalayas and The Plus Initiative are committed to creating a positive impact on the youth of Uttarakhand and the hospitality industry. With this partnership, they aim to create pathways to careers in the industry that is all set to continue growing in years to come.