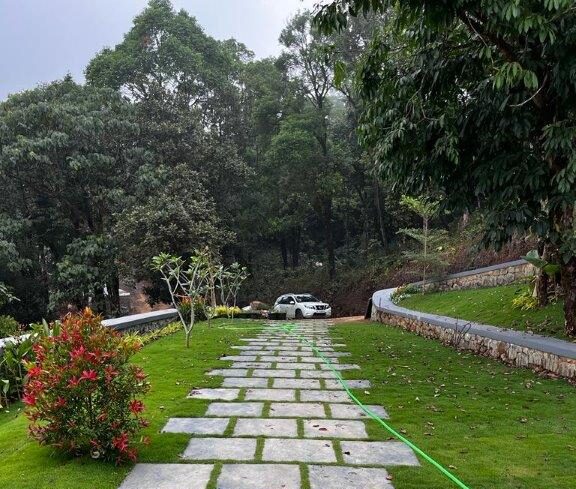 Araiya Hotels and Resorts announced the signing of a hotel management agreement with Mr. Subhakaran KV to launch Soul by Araiya, Paithalmala, A Vihaara Resort. Located in an enchanting hill station and popular trekking destination in Kerala, the resort will have a view of Kannur's highest peak at an elevation of 4,500 feet. The hilltop resort and spa, on the border of Karnataka and Kerala, will open its door to visitors starting Q1 2023.
"We are excited to partner with Captain Nair's granddaughter Amruda to bring the Araiya experience to South India. We're certain that with the breathtaking location, serene signature spa with valley views and the Araiya promise of unique experiences, we will be able to deliver an immersive wilderness and wellness stay to all our guests. Soul by Araiya, Paithalmala, A Vihaara Resort promises to be a peaceful sanctuary in which travelers can reflect and unwind" said Mr. Subhakaran KV.
A hilltop resort comprising 17 deluxe rooms and 1 presidential suite with mesmerizing views, Soul by Araiya, Paithalmala will be a perfect fit for those with a passion for nature and wellness. Birdwatching and hikes in the surrounding hills, visits to the natural waterfalls and renowned temples, indulgent spa treatments and yoga are some of the activities offered by the leisure concierge. In addition to generously sized rooms with stunning views of the Paithal valley and Kodagu forests, as the only 4 star offering in the location, the property offers an infinity pool overlooking the forest, an Araiya Spa with Ayurveda consultation and treatment rooms, an all-day dining restaurant, bar and function room with a capacity for up to 100 guests. A second phase will see the property expand to 32 rooms. Set at a height with refreshing temperatures, the destination is an all-season favorite for travelers.
"Nestled in the Western Ghats, Soul by Araiya, Paithalmala, A Vihaara Resort, is one of South India's best-kept travel secrets. We are pleased to partner with Subhakaran and his family to present this unique offering in an underserved destination. Surrounded by lush forest with spacious rooms, uncompromising views and differentiated spa experience, the resort will cater to nature and adventure enthusiasts, photographers, leisure travelers seeking wellness and corporate getaways", said Amruda Nair, Araiya Hotels & Resorts, Director.
This will be the third Araiya property to open in India and the first, under its flagship brand, Soul by Araiya that promises to offer incredible value through its presence in upcoming destinations with smart hospitality solutions streamlined to offer convenience and comfort for every travel need.