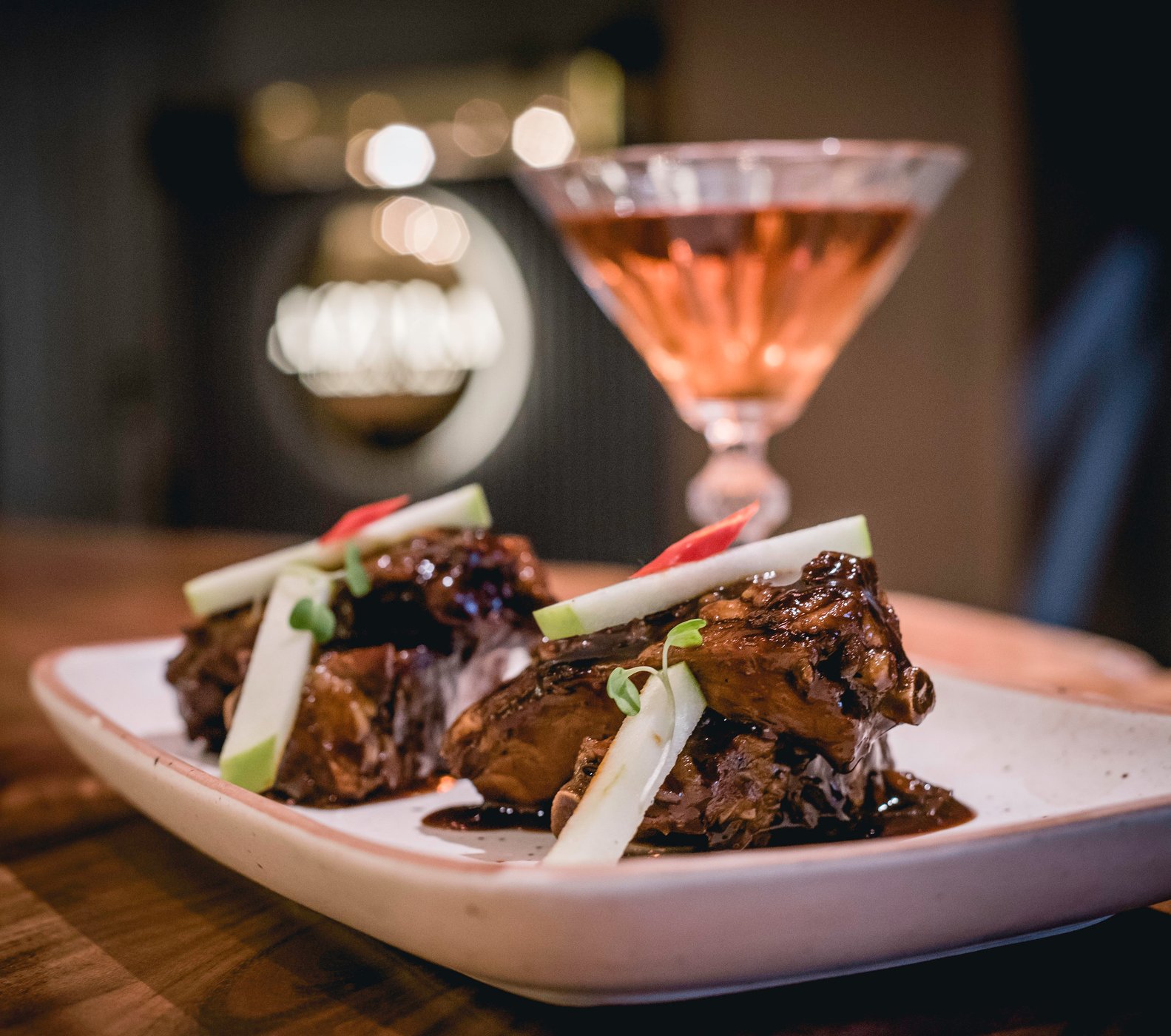 The newly launched Azula, New Delhi is a restaurant and high energy bar that is all set to take its diners on a gastronomical journey of senses. The word Azula is derived from the Spanish, Portuguese & Galican term "Azul", meaning "blue". Located in New Friends Colony, the contemporary all-day dining space offers a widespread Pan-Asian menu with a Latin influence.
Azula has been meticulously curated with the sole aim to provide its patrons with an unforgettable experience at any time of the day, be it on a cosy afternoon or in the wee hours of the night. The restaurant prides itself on its signature crave-able tapas-style plates paired with modern-age cocktails and riveting music that perfectly synergizes the ambience of the space.
Azula, from its kitchen, brings forth an eclectic menu, each dish on the menu has its own unique story to tell and is packed with tons of flavour and textures from across the world. Its signature dishes such as Salmon Tataki, Crispy Silken Tofu, Goma-ae Salad, Master Sau's Prawn Curry Dumplings, Prawn Chicken Siu Mai, and Yellow Tail Sushi are some of the few items that cannot be missed.
Manu Chadha, Founder & Partner along with Nisha Kakumanu Chadha, Founder & Partner, Prince Chadha, Founder & Partner and Anjali Kothari, Partner together said "We are thrilled to bring forth an all-immersive experience with a perfect amalgamation of modern pan Asian cuisine with influences from Latin America. Azula is not just a restaurant, it is a brand all set to take you on a Journey of Senses."
Azula is spread across 2 floors with an area of about 2500 sq.ft each. The bespoke interiors and the ambience exude finesse and comfort and are beautifully lit up with fully customizable smart lights for every mood and occasion. One of the key elements at the space is its vertical LED-lit gold bar; it draws attention with its countertop specially sourced from Jodhpur and made out of live edge wood.