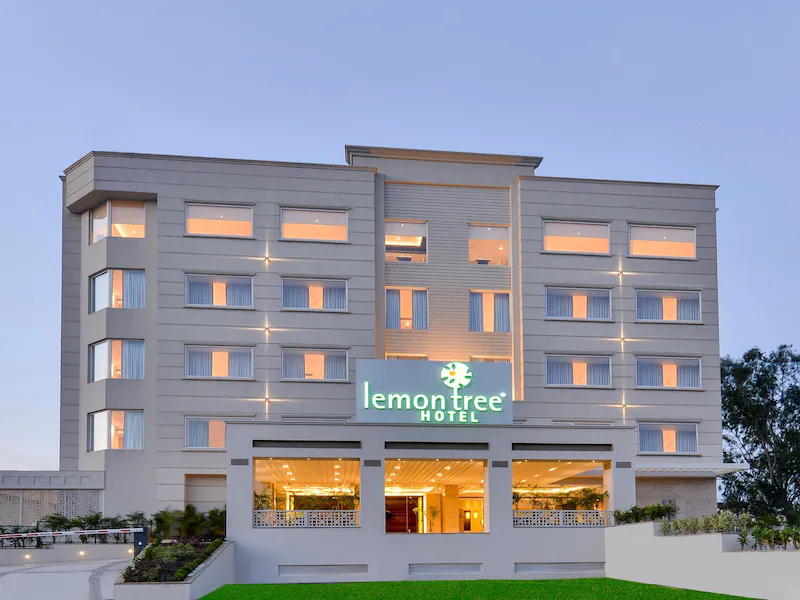 Lemon Tree Hotels Ltd (LTHL) is one of the first Indian hotel chains to actively incorporate sustainability as an integral part of its policies from its inception in 2002. Reaffirming this commitment, three existing hotels of the group have received the Gold Certification by the Indian Green Building Council (I.G.B.C.). With the addition of Lemon Tree Premier, Ulsoor Lake, Bengaluru; Lemon Tree Hotel, Electronics City, Bengaluru and Lemon Tree Hotel, Gachibowli, the total count of IGBC Gold certified hotels has gone up to 11, comprising 28% of the company's owned hotels. LTHL's target is to have 100 percent green owned hotels by 2026, by adopting an integrated approach while designing its hotels and considering the life cycle impact of resources used. All the owned hotels have been built to I.G.B.C.'s Gold specifications since 2012 and two hotels received the certification as early as 2015.
The Indian Green Building Council, a part of the Confederation of Indian Industry (CII)rates the buildings under the following parameters to certify them:

– Sustainable Architecture and Design
– Site Selection and Planning
– Water Conservation
– Energy Efficiency
– Building Materials and Resources
– Indoor Environmental Quality
– Innovation and Development
Speaking on the occasion, Patanjali G. Keswani, Chairman & Managing Director, Lemon Tree Hotels Ltd. said, "This endorsement by I.G.B.C. for our properties reinforces our commitment to environmental, social and governance (ESG). Our hotels have been designed based on I.G.B.C. standards, which bring together a host of sustainable practices and solutions to reduce the environmental impact of buildings and reduce the carbon footprint. Our teams are fully committed to implementing the most ethical practices and this recognition will inspire all of us to make even more unwavering efforts towards this endeavour." 
The three hotels, two in Bengaluru and one in Hyderabad, while being Gold Certified by I.G.B.C. also offer well-appointed rooms and suites, along with eclectic dining options, rejuvenating spas, fitness centers and swimming pools. The hotels also host contemporary meeting spaces, including large conference rooms.