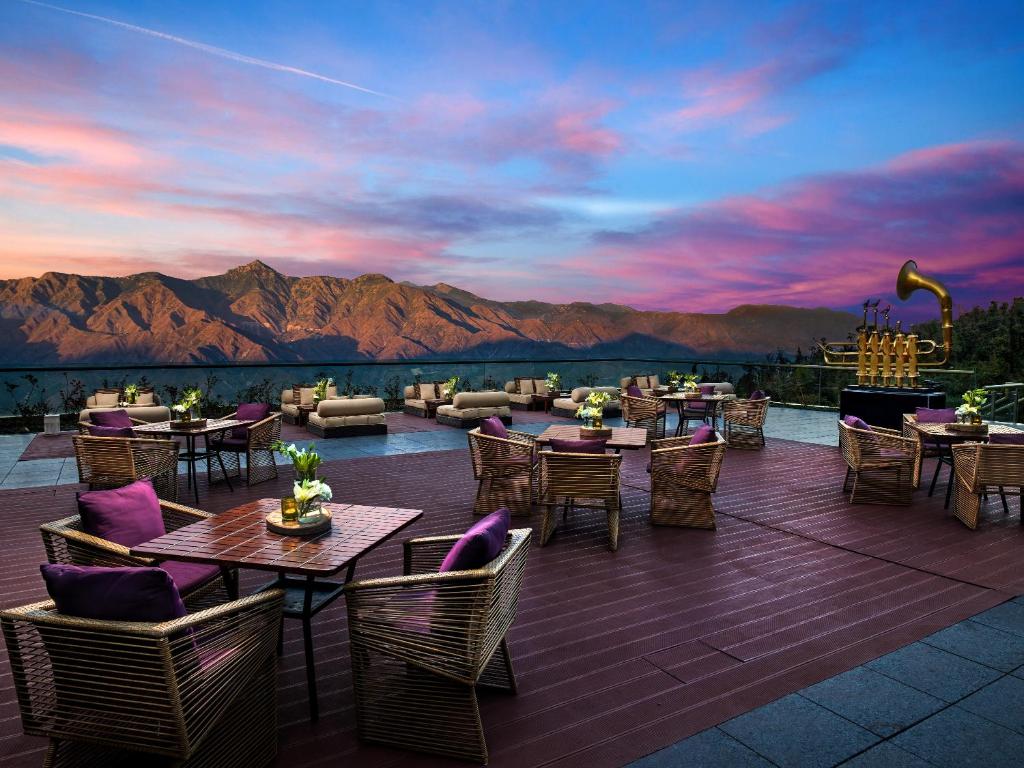 As we arrive at the pinnacle of eight glorious years of JW Marriott Mussoorie Walnut Grove Hotel & Spa, we are infinitely excited about celebrating our journey so far, and the exciting journey ahead. With our entire existence resting on the foundation of promising limitless unique experiences to our guests — we ushered in our 8th birthday (01st October) embracing a spirit of Infinity & Beyond. Whether it's in our lap of beautiful natural surroundings, our bouquet of unique dining choices or our boundless wellness quests, from curating experiences that are story-telling-worthy to the way we make celebrations larger than life — we have always strived to give our guests better than the best. At JW Marriott Mussoorie, it's always been about creating moments that last for a lifetime and beyond. With that in mind we celebrated this momentous occasion reflecting with gratitude on our past victories and envisioning with optimism the future of endless possibilities ahead.
This past year has already been quite significant for us. We are so ecstatic about achieving the accolade of being ranked the number one resort in the world, as recognized globally with the 2021 Luxury Hotel of the Year Award in the APEC region by Marriott International. It is thanks to all the support and love we have received from our guests that we have been able to stand proud on this global stage. As we enter our ninth year, we want to continue to push our boundaries even further, and give you even more, going above and beyond your expectations, both intuitively and with dedicated purpose. From the grandest sets ups for your dream weddings to the most extraordinary memories bookmarked forever, where every meal is one to be remembered and every experience is etched in your mind long after it is over. Nothing is too impossible for us, and we want to continue to promise you an abundance of luxury every second you stay with us.
"It's a privilege to be a part of a dynamic team at a resort that synchronizes the best of both worlds — providing a great destination along with setting a benchmark for unparalleled excellence in guest experience and personalized, intuitive services. As we complete 8 years of inspiring hospitality and curating limitless memories in the Queen of Hills, we have many more milestones to achieve. I would also take the opportunity to thank our dear patrons and my team for making this journey possible and worthy. It is them who has been the wind beneath our wings and without them, our journey would not have been what it is." – Anoop Pandey, General Manager
At this juncture, as our quest unravels, we want our guests to expect a renewed sense of optimism, promise, commitment, and personalization as we continue on this adventure together. This was the mood that reverberated as we celebrated this milestone over an intimate and Kachdi evening of live performances, exquisite food, and a tea ritual that is authentic to the Queen of Hills. We also ensured the theme of infinity and beyond is taken ahead in all our offerings for the guest who stayed with us during the Anniversary time, it was indeed a celebration to remember. We can't wait to see what happens next, and for you to experience this elevated and inspired goal of raising the bar and reaching new heights in the world of luxury and hospitality.