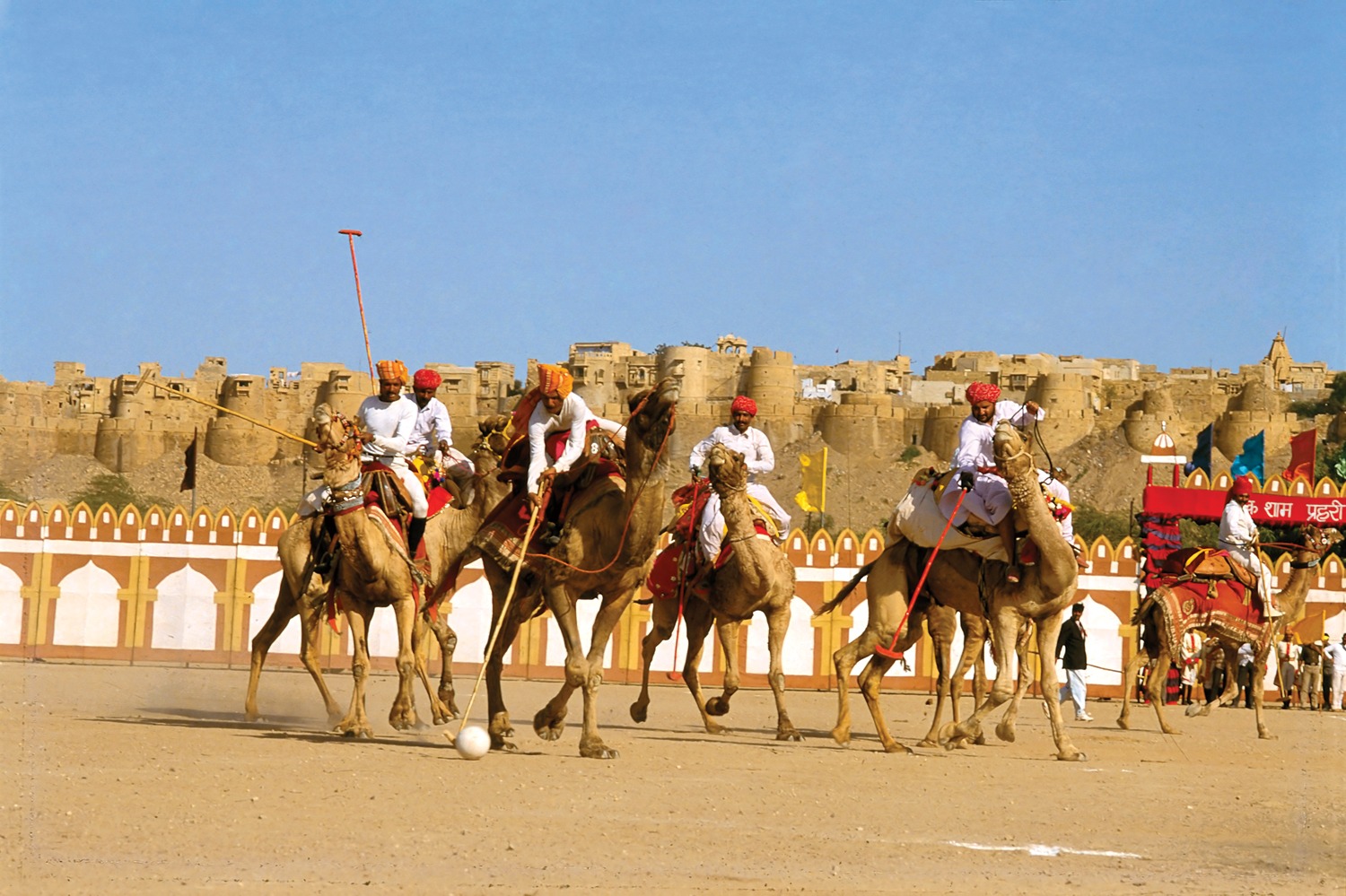 A four-day 'Desert Festival – Maru Mahotsav' will be organized in Jaisalmer from 2nd till 5th of February 2023 by Rajasthan Tourism Department in collaboration with Jaisalmer District Administration.
Various competitions will be organized during the 'Maru Mahotsav' festival, for which applications can be obtained till January 31st, 2023 from the Tourist Reception Center, Jaisalmer office during office hours.
The festival, based on historical, modern and fantasy themes, will formally start from Pokhran on 2nd February, while the official inauguration world famous festival will take place on 3rd February 2023 in Jaisalmer.
Celebrity Nights will be the center of main attraction in this festival being organized two years of gap due to Covid-19 and its impact on tourism and hospitality. Live concerts by Indian score composer duo Salim Suleman, Raghu Dixit, Atrangi, Ankit Tiwari, Shanmukha, Priya and Indian Idol fame Salman's live performance will be the center of main attraction.
In order to make the 'Maru Mahotsav – 2023' festival a grand affair, which has earned fame on the international tourism map, District Collector-cum-District Magistrate of Jaisalmer Smt. Tina Dabi emphasised on the importance of this festival and said that there should be maximum publicity to attract not only domestic but tourist from across the globe. This time the theme of the festival has been conceptualised on historical, modern and fantasy theme encapsulating the rich history, tradition, and culture of the world-famous city of Jaisalmer.
Elaborate arrangements has been made to keep the tourist informed about the various facets of the festival through social media platforms of Rajasthan Tourism. Adventure tourism along with 'Jeep and Camel Safari' will also be another key attraction for the tourist attending the festival while having the best opportunity to relish Jaisalmeri cuisines.