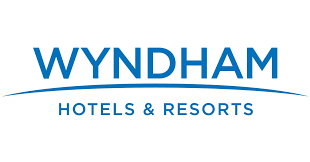 According to a report in The Hindu Business Line, US-based Wyndham Hotels & Resorts plans to introduce its European brand Vienna House in India mid-next year. By 2025, the hotel company will take the count of its total hotels from 60 to 100.
"We're the world's largest hotel franchisor and aim to replicate our success in India. By 2025, we will have 100 hotels in India. With a robust pipeline and optimism fuelled by substantial infrastructure development, especially in airports, roads, and ports, we anticipate significant growth in the hospitality sector across cities in the next five years. Our enthusiasm extends not just to business prospects but also to the people of India," Dimitris Manikis, President for Europe, the Middle East, Eurasia, and Africa (EMEA), Wyndham Hotels & Resorts, said.
Wyndham has 60 hotels with over 5,333 rooms operational in India. It has 35 hotels with over 3,116 rooms under development, operation in 36 cities in India. Globally, the company has around 9,100 hotels across 95 countries on six continents. The company operates a portfolio of 24 hotel brands. In India, it has eight brands.
On the other brands the company plans to bring to India, he said, "Every brand is significant, but our recent acquisition, Vienna House, holds a special place in my vision for India. I believe its unique style, coupled with the grandeur of our recent addition, Wyndham Grand (opening in 2025), will resonate well with Indian consumers and attract inbound tourists from Europe. Despite having other impressive brands in our portfolio, Vienna House and Wyndham Grand are particularly exciting prospects for growth in India."
Last year, Wyndham acquired the Vienna House brand from Berlin-based HR Group. The acquisition added 28 hotels in Germany, further cementing Wyndham's foothold in one of its largest European markets with 120 franchised hotels and more than 19,000 rooms, while also expanding across surrounding countries.
Speaking about the potential in India and the company's strategy, Manikis added that it largely focuses on broader distribution beyond major cities, emphasising tier two and tier three cities, aligning with infrastructure development. "Key areas include religious and wellness tourism, with strategic positioning at significant pilgrimage sites."
Further, anticipating a surge in global interest, "we target inbound tourism, leveraging the Wyndham Rewards programme to showcase India's beauty. Actively engaging the Indian diaspora in the U.S., we seek support for India's growth and encourage hospitality investments. This multifaceted approach aims for sustainable growth, emphasising regional expansion, cultural tourism, global outreach, and diaspora connections over the next five years," he explained.