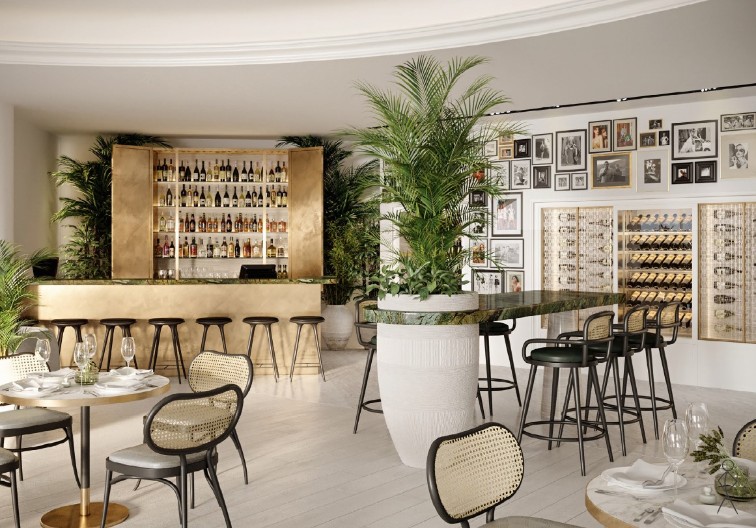 Indian Hotels Company (IHCL), India's largest hospitality company, has introduced the Italian restaurant, Paper Moon in Goa. This marks the debut of the brand in India, which will bring alive authentic Italian gastronomic tradition. Located in the historic settings of Taj Fort Aguada Resort and Spa, Goa, Paper Moon overlooks the historic 16th century coastal fort and the Arabian Sea, offering guests a culinary experience with a view.
Speaking about the launch, Puneet Chhatwal, Managing Director and Chief Executive Officer, IHCL, said, "IHCL has a long-standing legacy of being a pioneer in introducing unique culinary concepts and cuisines, while offering guests the best-in-class dining experiences. We are delighted to partner with Ristorante Paper Moon S.R.L to bring Paper Moon to India. With its marquee location at Taj Fort Aguada Resort & Spa, Goa, India's first luxury beach resort, Paper Moon will offer authentic Italian flavours in a setting true to the cuisine."
Paper Moon, which opened its first restaurant in Milan in 1977, will present its trademark traditional Italian cuisine at its new outpost, which reflects Goa's vibrant spirit. Crafted using the freshest produce, the menu at Paper Moon changes with the season. An exquisite choice of ingredients will allow guests to experience a fresh variety of delicacies every season. Guests can choose from a wide selection of wines and cocktails made with local ingredients to complement popular dishes, and also experience a cafe offering the best Italian coffee and drinks. Combined with the warmth of Taj's legendary hospitality and service excellence, Paper Moon will bring alive the magic of a true Italian culinary experience in the heart of Goa.
Speaking on the occasion, Claudio Bertoni and his team, Ristorante Paper Moon S.R.L said, "From the heart of Milan's fashion district to the heart of India's leading beach destination, Paper Moon has made its way across the globe for over four decades, bringing alive authentic Italian flavours. With this opening at Taj Fort Aguada Resort & Spa in Goa, Paper Moon is excited to introduce our legendary culinary experience in India, and we are delighted to partner with IHCL for the journey of the brand in India."