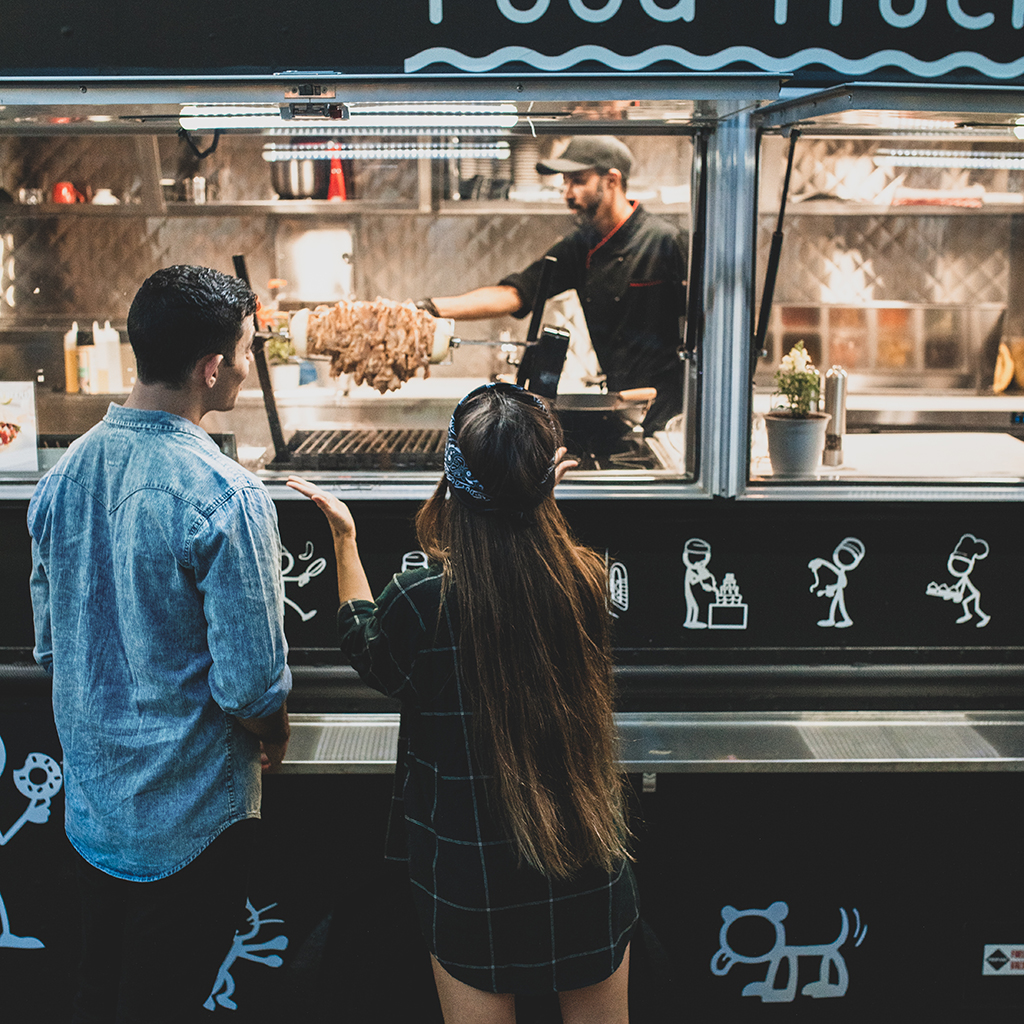 According to ET, As people are worried about going out for lunch or dinner, many restaurants are coming to their consumer in food trucks.
From Kylin and Mainland China to Domino's Pizza, many restaurant chains are taking food trucks – where consumers can see chefs preparing foods in a safe and hygienic manner, wearing masks and face-shields – to housing societies across cities at a time when the industry has been severely hit by the long national lockdown and continued restrictions as Covid-19 continues to rage in the country.
"We are saying, rather than I coming to your doorstep and delivering, you come to my doorstep, that too in the same society," said Saurabh Khanijo, MD of Kylin that operates various fine-dining and quick-service restaurants such as Kylin and Wanchai, has its food trucks criss-crossing various societies in Delhi NCR.
Earlier this month, Domino's Pizza started stationing food trucks in various societies in Gurgaon, Noida and Bengaluru among other cities where, displaying its hygienic way of preparing food and allowing consumers to take delivery.
Mainland China, too, is in the process of starting its own food trucks to go into neighbourhoods. "At the end of the day, everything is becoming contactless and go to them (consumers)," said Anjan Chatterjee, managing director of Speciality Restaurants that operates Mainland China chain.
Speciality is planning to operate food-trucks in Delhi and is in the process of procuring permissions for such operations in Mumbai, Kolkata and Bengaluru.
Restaurants in The Lalit hotels in various places are shut, but they have placed food trucks at the porches of the five-star chain's properties in New Delhi, Mumbai and Bengaluru, where consumers can pick up various food items, including churros, tacos, burgers and pizza slices among others that are ordered online.
Restaurant business is one the worst affected by the pandemic, with an estimated two million job losses and widespread permanent closures of eateries across the country.
"In this market even if I am doing 50% of the business, I am fine," said Khanijo of Kylin.
He said he is happy that the concept is relatively getting better acceptance from consumers. "People are welcoming us as they were sick and tired of cooking at home," he said. "So slowly and steadily it is picking up."
Kylin used to operate food trucks in gated communities even prior to the Covid-19 outbreak when each of its Wanchai by Kylin food trucks would generate sales of about Rs 40,000 per day. "Now many societies in Noida and Gurgaon have started giving us permissions to operate again," Khanijo said.
Domino's, which used to send food trucks to parties, marriages and festivals including Durga Puja before the pandemic, now send them into the gated communities in various cities. A person familiar with Domino's said each truck is on an average doing daily business of Rs 40,000-50,000. Domino's declined to comment as it's in a quiet period