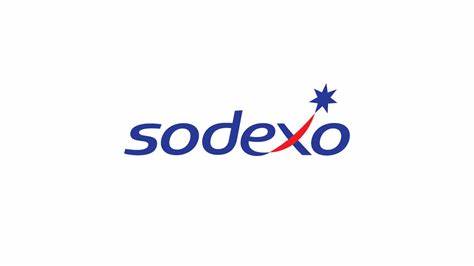 Equipped with advanced kitchen infrastructure and robust tech-enabled solutions; the facility is poised to deliver over 25,000 meals per day. Sodexo targets to achieve 10% food revenues from offsite kitchens by 2025; plans to cover Bangalore, Pune and NCR region in the coming months.
Sodexo India recently commenced operations of its state-of-the-art offsite kitchen, Sodexo MasterKitchen in Hyderabad. Leading in culinary innovation and brand-led food services, Sodexo India's this unique facility is set to transform the corporate dining landscape by providing safe, hygienic and branded food solutions to offices, addressing the longstanding issues of providing nourishing office meals with consistency in quality, variety and customisation for improved employee engagement and experience.
"Sodexo MasterKitchen is more than just meals; it's about delivering an improved employee experience. A wholesome, hearty meal can make one's day. By bringing high-quality, diverse food concepts to corporate offices, we aim to deliver on our promise of partnering with clients to create happier, more engaged teams," remarked Sambit Sahu, Managing Director, Sodexo India. Talking about its business potential, he added, "Food is 50% of our total revenues. We are expecting 10% of the total food revenues to come from offsite kitchens by 2025. To meet this goal, we will launch our offsite kitchens in Bangalore, Pune and NCR region in the coming months."
The focus is on health and wellness menus which are an integral part of the service offering. Located at Hitex in Hyderabad the offsite kitchen boasts a capacity to produce over 25,000 meals per day including breakfast, lunch, dinner, quick bites and snacks which are delivered in temperature-controlled vehicles to cater to all work shift timings. Further, deploying Sodexo's in-house and proprietary tech solution ensures seamless tracking from order to delivery. Sodexo MasterKitchen is truly state-of-the-art owing to its world-class health and safety best practices adopted from sourcing to delivery and, the implementation of sustainability measures in the areas of energy, water conservation and waste reduction, in addition to its extensive array of culinary delights, quoted the release.
"We believe Sodexo MasterKitchen in Hyderabad will greatly contribute to the business growth of the rapidly evolving office food segment. It will empower corporates lacking kitchen infrastructure by being a one-point solution, eliminating administrative challenges with streamlined operations at competitive pricing. With constant innovation and quick expansion, we wish to leverage our offsite kitchen as a true differentiator for corporate offices, providing the advantages of quality and sustainable food solutions for superior employee experience," concluded Rakesh Agarwal, Segment Director-Office Food, Sodexo India.