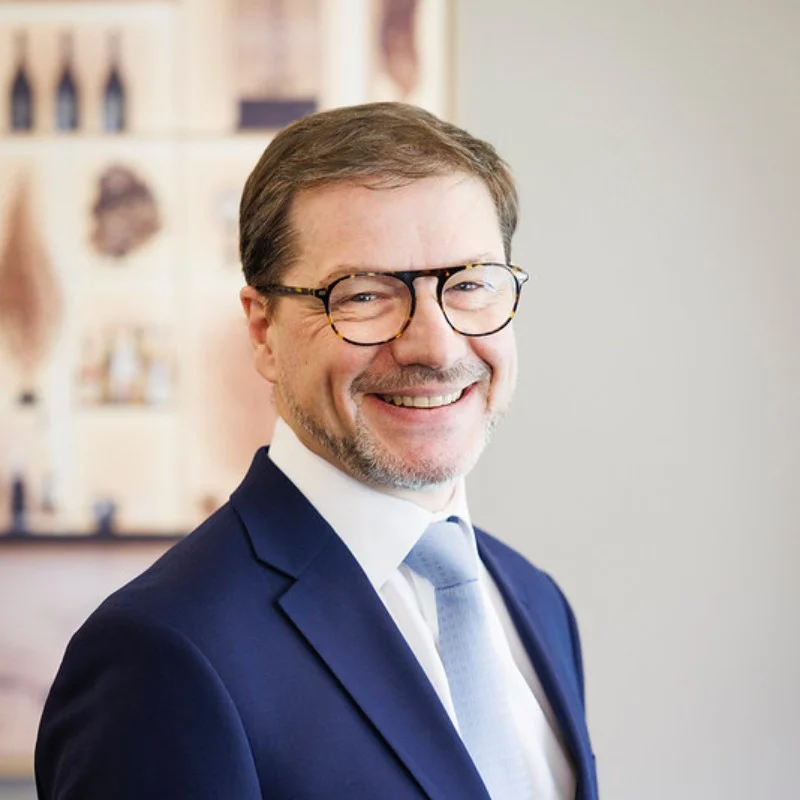 In the fast-paced world of luxury, where discerning customers demand exceptional experiences and brands strive to stay ahead of the curve, Glion Institute Higher Education has stepped up to equip aspiring professionals with the skills and knowledge required to thrive in this dynamic industry. With their new Luxury Management Bachelor's degree program, Glion is revolutionizing education in the field of luxury management. Located in Switzerland, the heartland of luxury, Glion Institute Higher Education has expanded their offerings to include a specialized program that delves deep into the intricacies of the luxury sector. This program is designed to cater to the growing demand for skilled professionals who can navigate the challenges and capitalize on the opportunities that the luxury industry presents. Asmita Mukherjee spoke with Frédéric Picard, Managing Director, Glion Institute Higher Education to know more about the new course offered by the institute.
 What sets this program apart from other hospitality and luxury management programs?
The course attracts specialised focus on the luxury segment of the industry. The program furnishes a comprehensive curriculum that incorporates diverse aspects of luxury business, including luxury hospitality, brand marketing, fashion design, fine dining, and more. It is a three-and-a-half-year program that includes two professional internships, enabling students to gain practical experience in the industry. The curriculum integrates business-focused academic learning with direct industry exposure, including field trips, visits to luxury stores and manufacturing facilities, industry roundtables and much more.
This program aims to deliver students with a profound understanding of the luxury industry and the skills required to succeed in high-level leadership positions.
How will this program prepare students for a career in the luxury industry?
The program trains students for a thriving career in the luxury industry by providing them with a strategic combination of hard and soft skills. Students comprehend business elements such as corporate finance, digital marketing, data analysis, and strategic brand management. Furthermore, they also cultivate essential soft skills such as communication, talent management, and change management.
The program also includes internships that allow students to gain practical experience and reflect on managerial competencies in the workplace, further improving their readiness for the industry.
What kind of career opportunities in the hospitality industry can students expect after completing this program?
After graduating from the program, students can expect an array of lucrative career opportunities in the hospitality sector. Potential career paths include personal luxury goods, luxury retail, luxury brand marketing, yachts, private jets, automobiles, private banking, luxury hospitality, bespoke events, high-end health and wellness clinics, real estate investment, fine dining, food, and wine.
What are some of the key courses and topics covered in this program?
Some of the key courses and topics covered in the program include Introduction to the World of Luxury, Luxury Hospitality, Luxury Fashion Design, Luxury Marketing Essentials, Corporate Finance, Data Analysis for Decision Makers, Strategic Management of Luxury Brands, Retail and Physical Distribution Channels, Building Brand Equity in Luxury, and New Technologies in the Luxury Business.
These courses furnish a thorough understanding of the luxury industry from diverse perspectives.
Will students have the opportunity to gain practical experience through internships or other hands-on learning opportunities?
The program comprises two professional internships, allowing students to apply their knowledge in real-world environments. The first internship focuses on luxury hospitality, providing students with first-hand experience of offering exceptional customer experiences.
The second internship on the other hand allows students to reflect on managerial competencies and further hone their skills in preparation for their final semesters of study.
How does Glion Institute Higher Education stay current with the constantly evolving luxury industry, and how will this be reflected in the program?
Glion Institute of Higher Education stays abreast with the continuously evolving luxury industry via its strong industry connections and associations. The institute also collaborates with 'client' companies from the luxury industry for the Bachelor Thesis or Applied Business Project, allowing students to address real-life business challenges and trends.
What advice do you have for students interested in pursuing a career in luxury management, and how can this program help them achieve their goals?
For students interested in pursuing a career in luxury management, it is elementary to design a strong foundation of knowledge in the luxury industry and cultivate the necessary business skills. Our program in this regard combines academic excellence with an extensive focus on the luxury segment, offering a unique advantage in the industry. Students can avail the benefit of the practical learning opportunities, internships, and industry exposure provided by the program to gain valuable experience and networking opportunities.
It is also beneficial to stay knowledgeable about the latest trends and innovations in the luxury industry to stay competitive.