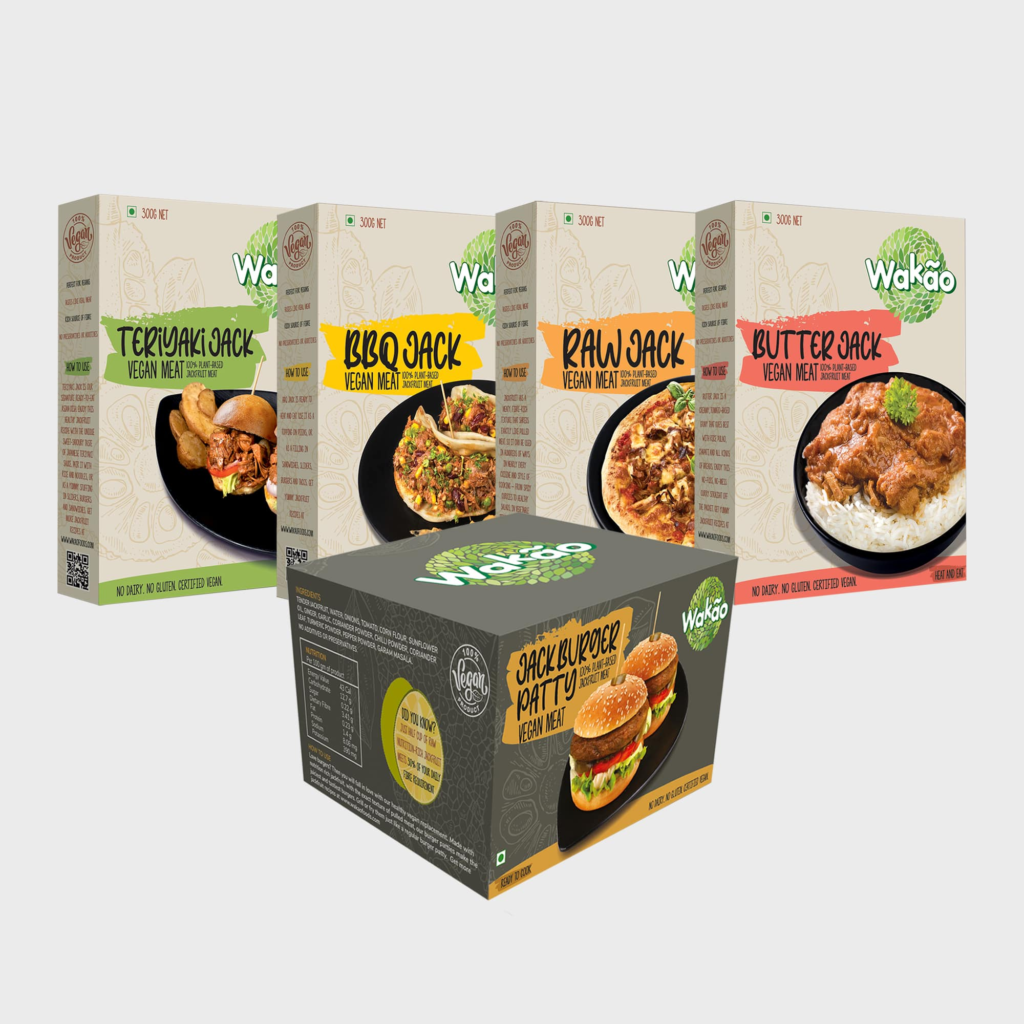 With its abundant vitamins and minerals, jackfruit is considered to be a healthy addition to the diet. Recent global trends have also brought forward jackfruit in a new avatar – as a substitute for meat. In India, Goa-based sustainable D2C start-up Wakao Foods has successfully introduced jackfruit meat to the domestic market. With its new disruptive approach and a sustainable focus, Wakao Foods aims to bring a revolution in the alternative meats category in India. Asmita Mukherjee spoke with Sairaj Dhond, Founder of Wakao Foods to know his future plans for the vegan meat brand.
Over time the popularity of plant-based meat has increased. As the founder of a plant-based meat brand, how does the future of this particular segment look to you?     
On the expansion front, we want to build a very robust distribution network across India. We would have our distributors in most of the major cities across the country so that we can reach out to more people, retail outlets and modern trade outlets. On the D2C front, we are looking at pushing strongly with our online presence and having a wider reach to a wider audience and getting more people to try our product. The sky's the limit, we have huge opportunities in the global market because people are already aware of the product and therefore we are putting more effort into exports. We are also thinking on the line of QSR service, which we probably may launch sometime later but it's something that is there in our expansion plan.
How does the demand for this product look like in HoReCa? What are your plans for B2B tie-ups?
The HoReCa segment is really very big, and they need a product like Wakao, our aim is to reach each one of them. Currently, we are supplying pan India, to a lot of chains, hotels, and restaurants from Goa but we want to centralize it and have more teams across the country. I am extremely confident that we can bring a revolution in the alternative meats category in India.
What are your main ingredients in plant-based meat? How do you source it and process it into the final product?
Wakao's current offering of jackfruit meat is ethically sourced and hand-picked from farms, hygienically manufactured and brought to the customer's dining table. The jackfruit has been an obvious product of choice for its versatility, meat-like texture and nutritive value (high in fibre, low in calories and fats). The Ready-to-Cook varieties include the Raw Jack that can be used as a meat substitute in any recipe for a decadent vegan alternative.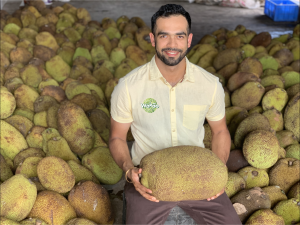 Can you please brief us about the locations at which these products are available and what are the price points?
The Goan market has always been very special to us. It is our test market where we have launched our products and started our journey. The restaurants and hotels based in Goa were the first to try and give us feedback and helped us grow and build this product, by helping us to identify areas that needed improvement which lifted the brand to the level it is today. Nowadays, Wakao is becoming synonymous with jackfruit and slowly it will spread across the country as Wakao foods provide versatile products and can be used in different variations in different cuisines and are available in more than 20 retail stores.
What are your goals for the year 2023?
The game plan is to go out in multiple directions and alternatives. The biggest market that we foresee is exports and we are going very aggressively as far as exports are concerned. We are also looking at educating people and making them realise the importance of mock meats and what can be made out of jackfruit in India domestically. We are moving very fast in appointing distributors across India, and that's how we are spreading horizontally in the country. We are also going very hard on D2C and the online medium and we foresee a lot of sales happening there as well.
Kindly brief us about your expansion and investment plans:
We have upgraded the recipes of the current Wakao products and are soon launching an all-new product category which will consist of 2 new Jackfruit-based sausages and 1 continental burger patty.
asmita.mukherjee@saffronsynergies.in