Lone Wolf is a homegrown unconventional beer brand that believes in celebrating the free-spirited, free-willed
individuals who have a will to carve out their own journey & unfollow the accepted norms. The new entrant in the beer market wants to capture the northern region before spanning out into the rest of India by offering its
unmatched low enzyme beer. During the massive beer crisis that happened in Delhi due to the blazing weather and increased demand, beer disappeared from the city bars. The comparatively new brand Lone Wolf has managed to turn this market crisis into an opportunity by introducing its premium taste offerings to customers at the opportune time. In a conversation with Asmita Mukherjee, Arijit Ghosh, VP-Sales, Lone Wolf speaks about the opportunities and challenges that they face as a new brand.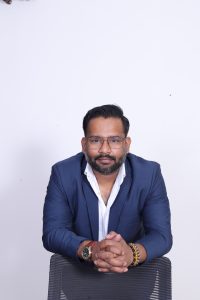 How is Lone Wolf planning to stand out in the crowded beer market in India?
We aim to offer a premium quality beer at the most affordable price. We use high-quality ingredients such as German Hops, Imported Barley Malts, and very low enzymes to brew one of the smoothest strong beers available in the market. Our Mild Lager is a full malt beer with a distinct earthy aroma! These will surely provide a very different beer experience to our consumers.
Strong beer is very often perceived as cheap beer. We want to challenge this perception and are committed to bringing a premium drinking experience whether it is Strong or Mild.
Kindly brief us about the product lines and price points.
We have launched two variants now. We have a Lone Wolf Strong which is a high ABV beer with low
bitterness and is extremely smooth. Unlike most other strong beers, this one "goes down easy"! Our second variant is the Lone Wolf Mild Lager. This is a full malt, light and crisp beer with a distinct earthy aroma. The all-day lager is appropriate to accompany with brunch or afternoon sessions. Our beers are distinctly low on enzymes or additives, which makes them one of the most naturally flavoured beers.
Our Lone Wolf Strong is available in 650 ml & 500 ml while our Lone Wolf Mild Lager is available in 650 ml, 500 ml & 330 ml. Since there is a difference in excise policies of various states the price ranges between INR 110 to INR 180 for the 500 ml & 650ml packaging sizes respectively. Our 330 ml pint is priced at INR 90 in Delhi.
We will be adding a wheat beer to our offering in the coming quarters. We are also planning to launch LABs and RTDs which currently occupy a very exciting space in the Alco-Bev industry.
Since alcoholic beverages have restrictions in advertising, how do you plan to introduce and promote the beverage?
We use the available social media platforms to promote our brand. Slowly but surely, we are increasing our engagement with the consumers and letting them know about us, our products, and our availability. Further, we are collaborating with various music & beer festivals, and gigs to make the consumer taste our beer. We are confident that post the tastings consumers will definitely appreciate what we have to offer.
Kindly elaborate on how you have managed to promote Lone Wolf in the massive beer crisis that Delhi faced recently?
The last couple of years has been really tough for the beer market. But this year, the sales are going through the
roof! We believe that's due to the increasing acceptance of beer as a party and community beverage. Such a beer
crisis only presents an opportunity for new brands like us to get shelf space. We are confident that our products and repeat demand will help us retain, consolidate and increase the shelf space further.
Where is your plant located?
We have a tie-up with a brewery in Punjab wherein we currently do our production. We will be expanding our tie-up for next year as we expect the brand to create a niche and have a much larger demand in the next season.
What are your plans for expansion and investment? Who are the current investors of Lone Wolf?
We are new entrants to the industry and hence we are taking it slow. Our present focus is hence on increasing our
sales and distribution footprint across the North India market. Currently, we are operating only in Delhi & Haryana.
Chandigarh & Punjab will start next month. Post that we will be looking to expand into UP & Himachal. Currently, we are a boot-strapped and self-funded company.
Do you have any plans to open new plants in other areas apart from the northern region?
Our focus right now is on the North Indian markets only and we want to increase our penetration there before
looking elsewhere. We have aspirations to be a pan India brand but we are approaching it as a marathon & not a
sprint. Slowly but surely!