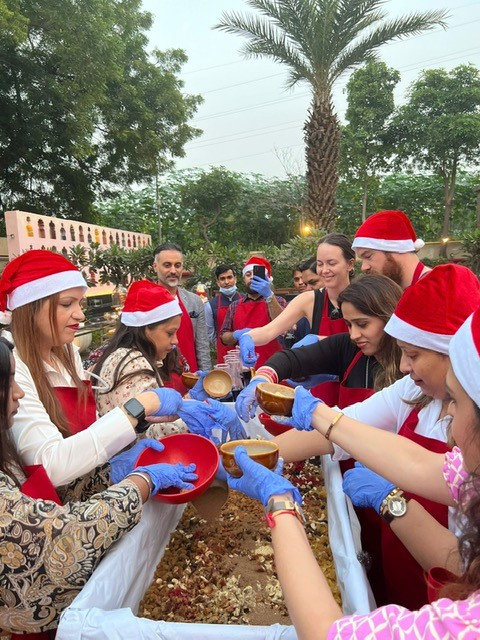 The cake mixing is a rich tradition celebrated all over the world that rings in the joy of Christmas season. To unveil the spirit of the festive season, Courtyard By Marriott, Agra celebrated the event on 5th November.
Spreading the joy of the upcoming season, the ceremony saw an array of guests including prominent socialites, food influencers and key personalities from the city and also the in-house guests.
With a delectable collection of different fruits, spices, liquors, the cake mix was hosted & prepared by our Executive Chef Sanjay Rawat and his strong culinary team. As per the tradition, it has now been left to mature until around Christmas when the mixture would be blended with the cake batter and baked into delectable Christmas cakes.
The event was also attended by young kids, where another interactive space has been designated for the little ones to join in on the fun ceremony, orange juice and syrup was mixed with candied dry fruits. The enthuastic participants were also offered small bites of refreshment as food and drinks, our culinary team had prepared some delicious cakes and canapés.