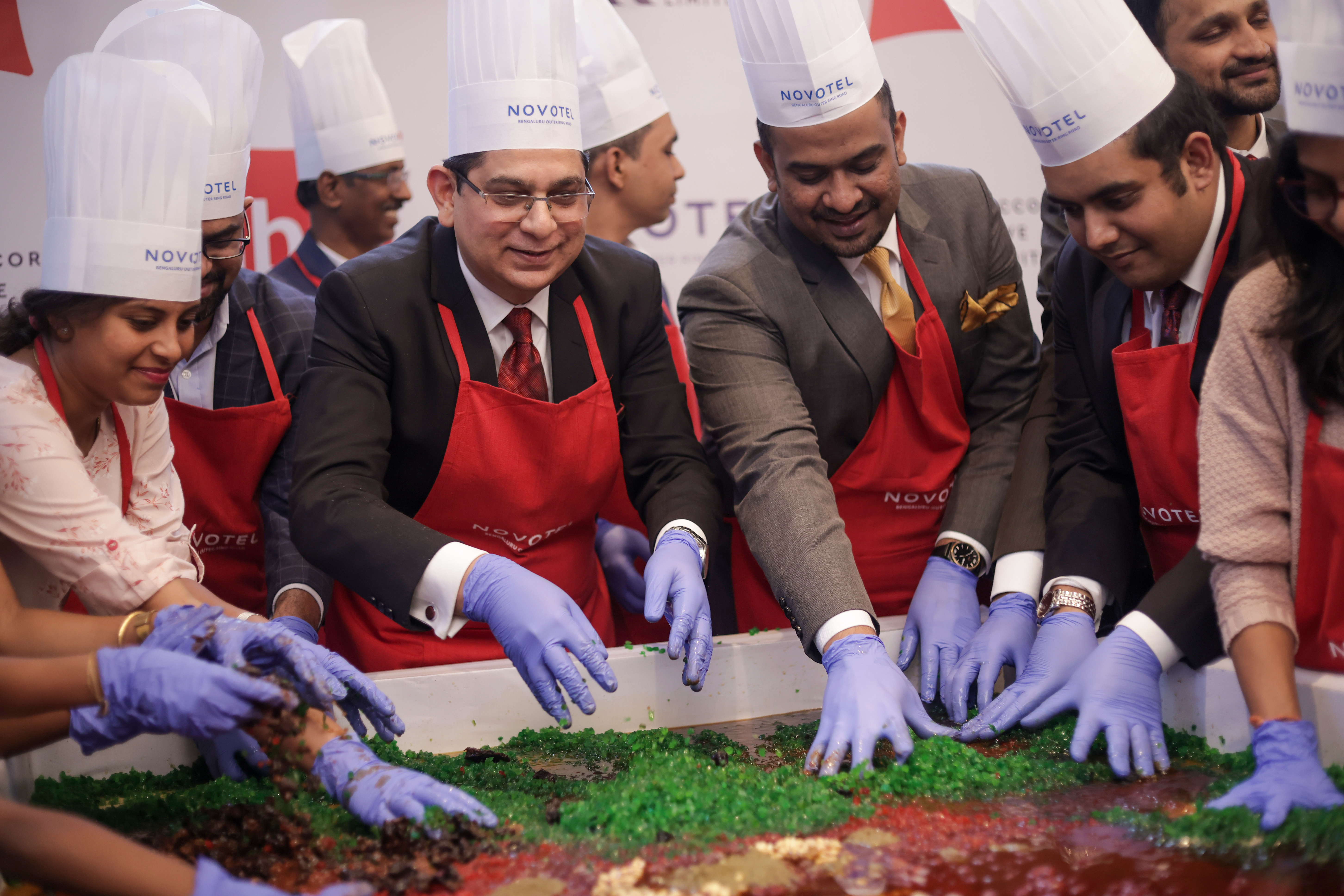 With the customary cake-mixing ritual, Novotel & Ibis Bengaluru Outer Ring Road officially kicked off the Christmas and New Year festivities.
During the occasion, guests, hotel staff, and various corporate professionals came together to mix the ingredients—massive types of candied fruits, assorted nuts, blended spices, and fruit peels—which were all soaked in rum, wine, and other alcoholic beverages. It was orchestrated under the watchful eyes of newly appointed General Manager – Sandeep Johri and Executive Chef Karan Kohli.
"The heady blend of exotic ingredients will now be given at least a month to settle. The flavor improves as the components are steeped in a sufficient amount of liquor. This combination will be mixed with flour to make the dough for some of the best Christmas Cakes, Carrot Cakes, Dundee Cakes, Stolen breads, and other seasonal delights." Chef Karan said.
After the cake mixing ceremony, the guests were hosted for a Hi-Tea along with cocktails at Chez Nous – The 24×7 Lounge at the hotel.