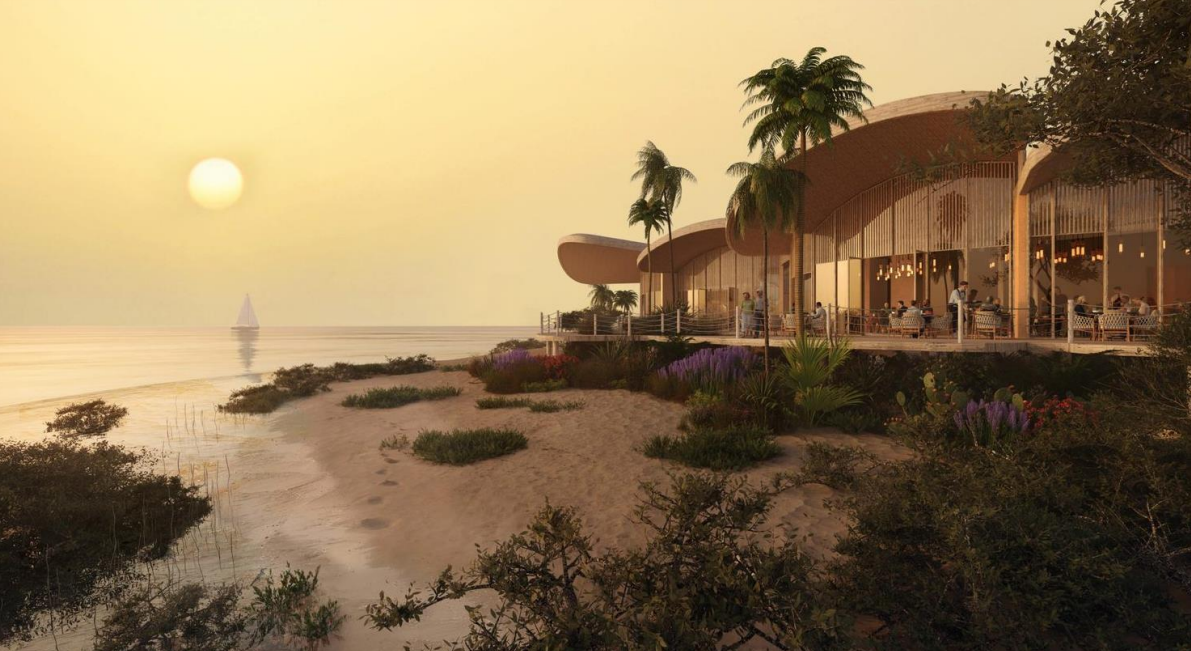 As part of its master plan development of The Red Sea and Amaala, Red Sea Global (RSG), the multi-project developer behind the world's most ambitious regenerative tourism destinations, has announced a partnership with leading hospitality and wellness brands, including luxury hospitality company Four Seasons Hotels and Resorts; longevity clinic and wellness brand, Clinique La Prairie; and destination wellness resort operator Jayasom. In addition, RSG has revealed two new water sports and diving brands, WAMA and Galaxea.
"The Red Sea and Amaala provide the next generation of travellers with an incredible opportunity to discover what Saudi Arabia has to offer, building on its historic and cultural significance, while highlighting the exceptional natural beauty of the region. We are thrilled to cement our partnership with these remarkablehospitality and wellness brands that will bring their world-renowned service expertise to our ambitious projects," said John Pagano, Group CEO of Red Sea Global.
He further added, "WAMA and Galaxea have been created with sustainability at their core and will continue to build on our ambition to deliver a regenerative approach to tourism development and operations. It is our hope that eventually they will become standalone brands operating at destinations around the world."
The new Four Seasons Resort will be located on The Red Sea's Shura Island, the hub of the development and also home to a yacht marina, leisure and lifestyle facilities, retail offerings, 18-hole golf course and more. Designed by Foster + Partners, the resort will offer approximately 149 rooms and suites, all with uninterrupted views over white sand beaches and crystal clear waters. The property will also feature six restaurant and lounge outlets, meeting and events spaces, a marine discovery centre, Kids For All Seasons space and much more.
Jayasom Wellness Resort, Amaala and Clinique La Prairie Health Resort will form part of the first development phase of Amaala, which is well underway and expects to welcome its first guests in 2024.
With a planned total of 177 keys, Jayasom Wellness Resort, Amaala is situated in Triple Bay and will comprise a family wellness product alongside an adults-only zone, as well as residences for sale to private owners. The resort experience and all facilities are designed to immerse guests in a journey of personal transformation, with approximately 7,000 square metres dedicated to covering Holistic Health, Fitness, Physiotherapy, Nutrition, Aesthetic Beauty, and Spa. This will be complemented by an extensive conscious cuisine offering across multiple outlets.
The high-end 36,115 sqm Clinique La Prairie Health Resort within Amaala will offer 13 villas, as well as housing 52 rooms and suites. It also features a diagnostics lab, museum, beach club, workshop and training rooms, private dining space, and even a cooking school, ensuring visitors can embark on an inimitable journey of rejuvenation and self-discovery.
The newly launched water sports and diving brandsWAMA and Galaxea have been established with an aim to deliver incredible guest experiences at the two upcoming destinations. WAMA will be responsible for creating exclusive water sport experiences such as kayaking, SUP and sailing, while Galaxea will deliver unique diving adventures which will offer guests the chance to discover one of the world's largest and least explored coral reefs.
Galaxea is working closely with Saudi Water Sports & Diving Federation, alongside PADI International to ensure that all diving facilities operated by Galaxea lead in regenerative tourism standards and set the blueprint for future diving development around the world.
The Red Sea, soon to be one of the region's foremost luxury beachside destinations, will comprise of the idyllic natural islands and lagoons across 200 kilometres (124 miles) of coastline along the western coast of the Kingdom of Saudi Arabia, between the cities of Umluj and Al Wajh.
Upon completion, Amaala will be home to more than 3,000 hotel rooms across 25 hotels, and approximately 900 luxury residential villas, apartments, and estate homes, alongside high-end retail establishments, fine dining, wellness, and recreational facilities.